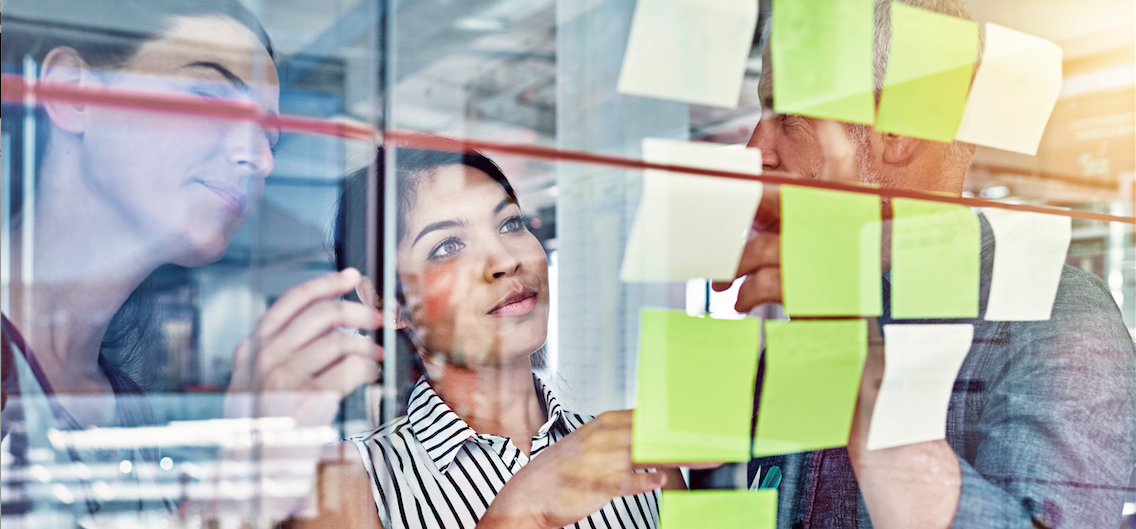 How to Effectively Design and Distribute Event Flyers
Event flyers are one of the most traditional, creative and interesting ways to attract people to your event.
While they're talked about less thanks to the dominance of digital channels, they still play a vital part in many organiser's event promotion strategy.
In fact, in this year's Event Industry Pulse Report, the second most likely budget item to be increased was printing, showing there's still a firm commitment to print even whilst many are going all-in on digital.
Excluding those who spent nothing, the average budget for printing across all organisers was £2,221, while on average, professional event organisers spent the most on print (£4,160 per event).
So how do you get the most for your money? How do you design beautiful, impactful flyers that drive ticket sales? How do you get them in the right hands with a smart distribution strategy? And very importantly, how do you measure their effectiveness and learn which flyers (and distribution tactics) worked for you?
We're going to dive into all of those questions and answer them in this complete guide to event flyer design and distribution.
How to design a great event flyer
The first thing you need to remember about designing an event flyer is that it's not a school art project. It's a piece of commercial communication or marketing literature, and so its primary purpose is to help you raise awareness of your event, and sell more tickets to it.
Why is it important to labour on this point? Because too many event flyers don't fulfill their primary purpose! They look cool, but miss vital information or hide it, or make it hardly legible, all because it's more aesthetically pleasing.
Don't fall into this trap.
At a minimum, you must:
Ensure your text is legible, and keep the key text as visible as possible (in other words, don't overlay light text over a busy photograph, because it will get lost).
Include key information that will help your prospective attendees decide if they can (and want to) attend your event or learn more about it. This would be information such as: event name, time and date, venue/location, ticket price, call to action, website, tagline, hashtag etc.
Think about visual hierarchy: in other words, make the most important information (event name, value proposition, price, call to action etc.) more prominent than everything else. By making this information bigger, or more clearly displayed (such as by making it a higher contract with the background), then readers' brains will process it first, and they won't miss it.
Don't forget a Call To Action when you create a flyer. What do you want the reader to do next? Should they scan the QR code, visit your Eventbrite page or tweet to share with their friends? Try to stick with just one clear call to action (rather than hedging your bets), as this will increase the likelihood people act on it.
Make sure it's 'on brand' – for example if you're running a nightlife event, then neon or metallic font colours on a dark background would work well; but for a vintage fair, you probably want a more vintage look, with a more muted, pastel palette with a textured/worn background and specialist vintage fonts.
Have at least 2 other people unfamiliar with your event proofread everything to ensure there are no typo's before you send your flyers to print. There's nothing worse than having 5000 copies of a flyer that has the wrong URL or giant typo on it.
When you have a clear idea about the key information you need to convey in your event flyer and a rough idea of the overall theme and branding you'd like, it's time to move forward and get it designed.
Tools for designing event flyers
In this section, we're going to look at four different ways you can get your perfect flyer, invitation or poster designed.
1. Do It Yourself (Beginner)
There are lots of great online DIY design tools out there, and thankfully they've moved on a long way from MS Paint!
However, one of the best (I use it frequently), with a strong free version that makes it accessible to everyone, is Canva.
The free version lets you pick from a variety of pre-sized templates (or you can create a custom size), and then with drag and drop functionality you can have a really professional looking piece of promotional literature in minutes.

If you want to use one of their selection of photos, they're just a $1 each (much cheaper than most stock photo sites); or you're able to upload your own images to use, completely free of charge.
2. Do it Yourself (Pro) 
If you're a bit of design whizz, and want to go the extra mile with your flyers to add a more professional veneer, then the Adobe Design Suite is still a trusted market leader.
And at $49.99 per month, it's not bad value for the added power and functionality you get with it.
Even if you're unfamiliar with Adobe, there are lots of great online tutorials and courses you can take (many of them free), which should give you enough understanding to take your design to the next level.
3. Crowdsourced
If you're a little lacking on inspiration, or really don't trust your design skills at all, then a very cost-effective way to get your flyers designed is through a crowdsourced option like 99 Designs.

Again, it's a tactic I've personally used before and been really pleased with the results.
The process is really simple. You just create a simple design brief (with plenty of guidance provided on how to do it), pick your package (i.e. how much you want to pay), and make it live. Once it's live, you'll start to receive dozens of different designs back. You can then provide additional feedback to those you like the look of until they get to the design you're happy with, and you then pick your favourite design as a winner.
A basic competition for a postcard, flyer or poster starts from £139.
4. Freelancers
If the idea of throwing your design out to an unknown crowd of designers doesn't fill you with confidence, then you can hire a dedicated freelancer instead.
Services like UpWork are a fantastic source of talent (again it's a service I've personally used and been very happy with for various projects).
You simply set up your project parameters, define the type of person you want to hire (e.g. based on experience, specific design skills, location, language, feedback etc.) and then let the applications come to you.
Before you hire someone you can review their portfolio of work, interview them and even ask them to complete a basic homework if you like, just to be sure you're happy you've got the right person.
Then once you've hired them to design your flyer (within the deadline you set), you can work with them as they send you drafts, until you're completely happy with the final design.
Printing options for your event flyers
Now you've got a beautiful event flyer, poster or invitation designed, the next step is to take them from a digital copy, and get it printed for distribution out in the real world.
Before you get your event flyers printed, ask yourself these questions.
What is my event budget for flyers?
How many flyers do I need to print?
How many flyers should I distribute?
How will I distribute them effectively?
Where should I display them?
There are many, many options for doing this, which range from printing them off on your home printer, to heading to your local printers, but the most popular is probably an online printer.
This is because they combine convenience, cost-effectiveness, and quality, and two leading national operators are Moo and Vista Print.
For 500 A5 flyers delivered to your door, Moo will run you £96 while Vista Print will cost just £20.79. This is their standard pricing. However both companies often run deals and offers, so make sure you search around for a discount code or promotional offer first.
How to effectively distribute your event flyers
It's a great feeling when your flyers arrive at your door, hot off the press and ready to go. Tearing open the box to see how they look in real life is genuinely exciting!
But you're still only halfway there because now you need to get them in the hands of the right people. In this section, we look at five different options to distribute your event invitations.
1. Local shops and services
This is the really traditional way to get your flyers and posters out into the world.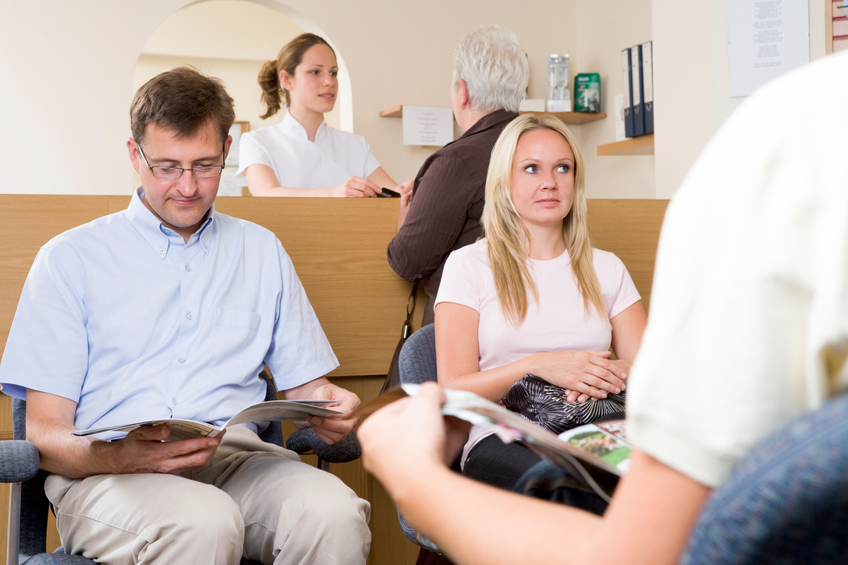 Chat to local businesses and ask if they'll put them up in their shop windows or have them on their display tables. Anywhere with a waiting room is particularly good for this: hairdressers, opticians, dentists etc.
Of course where it makes sense to place your flyers will depend on the crowd you're looking to attract. I won't reel off a list of lazy stereotypes here, but just consider what kind of customers visit the businesses you give your flyers to, so they're as targeted as possible
2. Direct Mail
While a more expensive option, you can always mail out your event invitations.
Assuming you already have a list of potential attendees and their address details*, all you need to do is get them posted off. If you're limited on budget (or only want to mail a small number of invitations), then you can make use of mail merge, print off labels and get stuffing the envelopes yourself.
Or more likely, there are a number of mailing houses (just Google 'mailing house') who will handle this for you (highly recommended if you're mailing out invitations at any kind of scale!)
How much they cost usually depends on a sliding scale of how many flyers you're mailing, and all the services will generally create a custom quote for you (so don't forget, you can always negotiate).
*If you don't have a list of mailable contacts, there are also a large number of data-brokers you could consider, but you'll need to be careful that their data is up-to-date, their targeting options are accurate and that they follow best-practices and abide by the law in how they handle and process data.
3. Door drops
Another option, if you don't have budget, would be to do the delivery yourself (aka a door drop). While it's time intensive, and you wouldn't be able to cover a wide geographical area, it can work in some circumstances.
For example if you are targeting students, then heading to campus or identifying an area in a city with a dense student population means you don't need mailing addresses, and can be reasonably accurate in getting your flyers to the right people.
And if you did have some budget but wanted to take this approach anyway – just with more scale – you can always hire help to distribute your leaflets. A company like TaskRabbit allows you to employ flexible workers for this kind of job; or there are even specialist services like Direct Letterbox Marketing and DBS Marketing that offer door drops too.
To learn more about door drops, including applicable regulations and codes of conduct, check out this comprehensive guide from the Direct Marketing Association.
4. Bodies on the street
The fourth option takes us back to the high street, but rather than dumping a handful of flyers across various businesses, you can take the even more pro-active approach of handing them out to people.
However if you take this route, make sure you have the authority to do so (which may require paying a fee to your local council). Get more details about this here.
For the budget conscious, you can simply hit the streets yourself (or ideally rope in friends and family to help), and just target high footfall areas such as the main high street, train/bus/tube stations, football grounds (or other leisure facilities) and entertainment complexes. Of course, if you're within private grounds, you may need additional permissions from the owner of the property too.
As usual, depending on who you're trying to attract to your event will dictate the best days, times and places for you to do this.
If you're time poor but have some budget, then you always have the option of hiring people to do the handouts for you, with dedicated companies like Leaflet Distribution Team or Street PR offering these services.
5. Online
While this guide it primarily focused on physical event flyers, posters etc. online is of course a great distribution channel for your invitations.
Pin them on Pinterest, share them on Facebook, Whatsapp, Instagram, Snapchat, Twitter or LinkedIn…whichever is most appropriate to your audience.
Embed it on your blog, website or event page (or all three!) and send it to your friends and connections via email.
With social networks more and more visual, the success of digital flyers should continue to thrive, and if you see it doing particularly well on one network, there's usually a very cost-effective option to add paid promotion on top, so that you really maximise the results you see from online.
How to measure the effectiveness of your event flyers
After the time and effort, you've spent planning, designing and distributing your invitations, posters and other printed materials, I'll bet you want to make sure it's all been worth it!
While tracking the effectiveness of physical promotions has always been difficult, and still remains imperfect, here are four methods you can employ that will certainly help.
1. Custom URLs
If you've got Google Analytics (and goals) installed on your website, then using custom URLs on your flyers is a great way to help track their effectiveness.
Related: An Introduction to Google Analytics for EventProfs
For example, if your event website is www.awesomeevent.com and you're trying to see how well your flyers do, then you could ask people to visit www.awesomeevent.com/flyer. Google Analytics will then be able to track how many people who go to that url end up buying tickets (if you've set this up as a goal).
Of course, this method is never perfect, as many people will just type in the first part of the URL, which means you'll under-credit your flyers.
A more robust way to it would be to create a custom bit.do link, which would look something like this bit.do/awesome event. Having a completely custom URL like that makes it more likely they will use the whole thing, which means your tracking should be more accurate.
2. Tracking links
Eventbrite provides its own robust, out-of-the-box tracking links that you can use for flyers and other printed promotional materials too.
These are particularly useful if you're promoting your event on Eventbrite, as it will allow you to see how much traffic your flyers are generating, how many tickets they're selling, where in the world they are working best (great if you're running a national or even international event and did a large direct mail), and a host of other detailed analytics.
We've got a step-by-step guide to setting them up here.
3. QR codes
QR codes are not as in vogue as they were, but they can still work well as a simple, trackable call to action added on your posters.
They work in much the same way as custom URLs do, with a potential attendee taking a snap of the QR code which then sends them to a URL of your choice, which can then be tracked by a custom QR code generating or simply using Google Analytics.
4. Unique discount codes
Asking your attendees to apply a discount code before booking can be a really great way to incentivize them to use it, and it will then help you track your promotions really accurately.
For example, in Eventbrite, you can bulk upload up to 5000 unique discount codes, which could all be individually added to your print run, and this will not only let you know how well your flyers do as a whole but track them right down to the individual invitation.
This is a particularly useful method if you're doing a direct mail, and want to know which individuals respond and which don't.
Here's a step-by-step guide to setting up discount codes on Eventbrite.
Conclusion
To make great event flyers that are effective at driving ticket sales, get them into the hands of the right people, and then track their ROI, takes some planning, time and effort.
However it can be well worth it – there's a reason so many event planners continue to invest in print after all – and hopefully, with our complete guide to event flyers you'll have all the information you need to make them a successful part of your event marketing.
Created a great flyer, poster, invitation or other pieces of printed material for promoting your events that you're proud of? Share a link to them in the comments below!