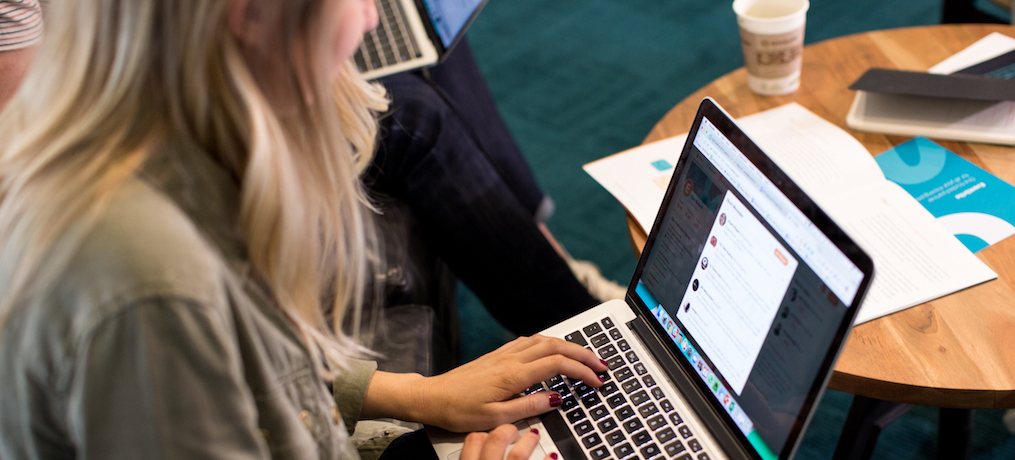 How to Start an Event Planning Business
You love meeting new people, are calm under pressure and brilliant at prioritising tasks. But is the event planning business right for you?
Whether you're a student looking for advice on how to break into the event planning business or an experienced professional wanting to change tracks, this guide can help guide your way.
Discover the skills, tools, and tactics you need to know before becoming an event planner.
The 7 vital event planning skills
"Event coordinator" was named the 5th most stressful job in 2017, listed only after jobs that pose a threat to physical safety. It's easy to see why: the job is fast-paced and demanding. Here's a list of the skills and personality traits you will need to succeed as an event planner.
1. Project management
Between supplier contracts, ticket sales or RSVPs, there are a lot of moving parts for one event, let alone multiple. And whether you have a large team or you're doing it alone, organisation and project management are key to ensure nothing slips through the cracks. That means you need to keep your to-do list in order, delegate tasks, and streamline your workflow.
Related: The Event Manager's Ultimate Guide to Productivity
2. Multi-tasking
To successfully run any event, you need to be able to juggle multiple projects at once. Setting up your marketing, talking to sponsors, and finalising paperwork all happens simultaneously. The best planners have foolproof systems, step-by-step checklists, and handy tech tools.
Related: How to Create a Smooth Event Experience for Everyone
3. Detail orientated
Working in events requires the ability to focus on the big picture while keeping track of all the little details. And if things don't go according to plan, you always need a plan 'B' you can switch to.
To be successful, you need to care about the little things. A misspelt name on your website or poor signage can be the difference between a great event — and one that people don't take seriously.
4. Problem-solving
Whether it's tracking down some emergency duct tape or reworking a keynote presentation at the last minute, you have to be resourceful with what you have. No matter how well you plan, something will go wrong. These things will be easier to address if you enjoy planning in advance, and you are good at finding creative solutions to the challenges that arise.
5. Calm under pressure
Your team will look to you for answers to almost everything. In moments of stress, the last thing they need is a shaky leader who makes poor decisions because they're cracking under the pressure.
Successful event managers stay level-headed and continue to treat everyone with respect, no matter what. The key is to remain cool, calm, and collected when dealing with other people, even if you're a bundle of nerves inside.
6. Relationship building
The number one quality shared by successful event managers? People skills. You need to be comfortable connecting with suppliers, customers, staff, event attendees and high-level executives. 
To successfully work with this wide range of people, you will need to be able to nimbly resolve conflicts, be a confident but pleasant negotiator, and maintain your sense of humour. You can't do this all by yourself, so building relationships is key.
7. Negotiation
From supplier contracts to securing quality sponsors, there is a lot of negotiation involved in the daily life of an event creator. You need to be comfortable researching options, haggling with suppliers to bring prices down, and hunting for the best pricing available to you.
How to get event planning experience
It's not easy tackling your first event without some prior experience. There are some skills event planners can only learn on the ground while helping run an event.
Here are a few ways you can dip your toes in the world of event planning and prepare yourself for your first event.
Volunteer or entry-level positions
Internships and volunteer positions can all help you get enough real-world experience to land your first job. Reach out to events in your area that you admire and see if you can volunteer on their team. Most teams would be grateful for event volunteers, especially on event day.
You can also research job opportunities at universities, businesses, and hospitality organisations for entry-level job openings.
Here's a list of example entry-level position titles to keep your eye out for:
Administrative assistant

Catering coordinator

Meeting management coordinator

Guest relations coordinator

Volunteer event coordinator

Events associate
Complete an internship
An internship can help provide valuable, hands-on experience, as well as a taste of what event planning will actually be like. Event planning is a stressful job and it's important when making a switch that you're doing it with eyes open.
Want more ideas? Here are four additional ways to earn experience:
Networking: Join organisations like

Meetings Professionals International

Conferences: Attend event planning events

Start small: Build up your skills by coordinating meetings and forums

Find a mentor: This could be someone you worked with before or someone you meet at a conference or networking event
Get an event management certification
There are a number of certifications you can pursue, depending on your interest and the type of events you would like to work on. Going through a course and getting a certification to add to your CV can help improve your skills when starting out. It can also help you to stay current on what's changing in the industry once you become more established.
Courses include:
Master the tools of the event planning trade
The best event creators rely on specific tools (some of them free) to help them reclaim time from their busy days. The following four are ones that anyone starting out in events should know about before they tackle the job. If you're planning to build your own event planning business, this is the technology you'll be relying on.
Project management software: Basecamp
The OG of project management software, Basecamp combines all the tools your team needs in a single, straightforward package that makes it easier to collaborate, organise, and tackle your work. From to-do lists and real-time group chats to documents and file storage, Basecamp helps you keep staff aligned with workflows that you can set and forget.
Communication software: Slack
Similar to Basecamp, Slack is a project management software that can help your team work together better and get things done. Use it to organise your team conversations in open channels for projects, topics, a team, etc. so everyone has a transparent view of what's going on. You can also use it to drop in and share files.
Event ticketing and registration software: Eventbrite
Your ticketing and registration software is one of the most important decisions event planners make.
Does it help you and your team streamline their work, or are you still jumping between different programs? Is it freeing you up to apply your expertise to strategy and innovation, or is it holding you back? More importantly, does your boss think that the investment is helping their business grow?
With powerful discovery channels, robust marketing tools, and industry-leading conversion rates, Eventbrite can help you target the most interested event-goers and sell more tickets to your event.
Automation software: Zapier
As an event creator, you'll find that you do the same tasks over and over again. Zapier is a useful tool that helps you automate those tasks. For example, if you're using a Google Sheet to keep your event attendees organised, a Zap can log new attendees to the Sheet as they buy tickets through Eventbrite.
How to start an event planning business
Once you get some experience under your belt and feel ready to make the leap into starting your own business, there are a new set of steps to tackle. Becoming an event planning entrepreneur requires research and time. Here are four vital steps you must take.
1. Create a business plan
Creating a business plan helps you get organised and attract partners, investors, and clients. It's also a document that will serve as an important touchstone for you as you grow your business. In a nutshell, it's a document that describes your objectives, your financial forecast, and the strategies for sales and marketing that will support your business to grow.
Tip: Use this business plan as a template for your own event. Check out the post for tips to build your own.
2. Clarify your goals and objectives
The events industry is enormous, and there is definitely a place for your event planning business. Setting your goals and objectives for your business will help you decide which part of the industry you want to go after and how much you want to be earning in two, five, or10 years.
Tip: Make a list of potential clients, including local businesses, people you have worked with previously, and dream accounts. Then, make a plan to approach them.
3. Finalise your budget
There are many small-business expenditures you might not be aware of, from taxes to insurance to licenses. Make sure you do your research, so you know exactly what you'll need to pay for. Doing so will help you determine the feasibility of your business plan. For example, deciding whether to start your business out of your home or renting an office space.
Tip: Knowing how much money you'll need coming in will help you determine how much to charge for your services.
4. Acquire necessary licenses and permits
Part of your business plan is mapping out your outgoings, including taxes and fees for licenses and permits. Depending on your location, your local council will have specific laws around types of businesses and the permits each requires. Be sure to do your due diligence in the planning phase on these important details — so you don't risk paying fines later on!
Tip: Your taxes will get a whole lot more complicated once you set out on your own. Be sure to partner with a tax professional who specialises in the type of business you plan to run.
How to build your event planning business
Now that you know the basics of breaking into the event planning business, learn more about creating your team in Event Staffing: How to Build an All-Star Events Team.