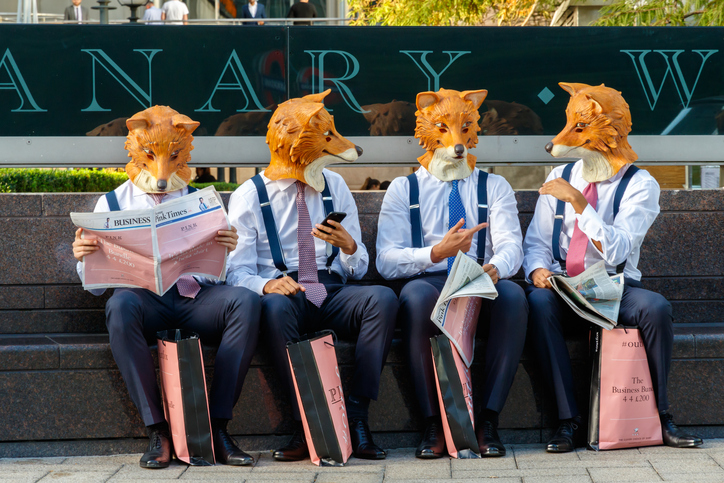 9 Guerrilla Marketing Ideas for Event Organisers
If you're looking for a creative way to promote your event, a guerrilla marketing campaign might be the answer. Innovative and unconventional, this kind of strategy can help you obtain maximum exposure to potential attendees for a reasonable price.
Guerrilla marketing dismisses traditional methods of advertising and instead utilises unexpected, experiential tactics to build brand awareness. Once you use these tactics to provide a memorable experience to consumers, they're more likely to trust that your event will also deliver a memorable experience.
But unlike other channels of promotion, there's no room for even the tiniest error with guerrilla marketing. Execute your campaign poorly and the result could scare, annoy, or even anger your audience.
So how do you get it right? By having a thorough understanding of your brand, event, and attendees and by creating the kinds of experiences that, similar to experiential marketing, feel authentic and organic to your event.
To help you get started, here are ten guerrilla marketing ideas to inspire your own:
Guerrilla marketing idea #1: Pop-up events
Temporary and unexpected, a pop-up event can be anything from a one-day free program to a week-long brick and mortar store for an online shop. Low-cost and low-risk, pop-ups can help you generate awareness and introduce your event to potential attendees in person.
Location is key to a successful pop-up, so be sure to do your research on your target audience to find out the best spot to gain the most footfall. (Also, check to make sure you don't need a permit before confirming the details.)
Guerrilla marketing idea #2: Temporary street art
Want to grab attention on the street? Partner with a local artist and create a wall mural or graffiti. As with most guerrilla marketing ideas, timing and location are everything with temporary art. Ideally, your slice of concrete will be in a high traffic area where it will get seen by plenty of potential attendees.
Just like with pop-up events, be sure to collaborate with your city or the business owner who can approve your borrowing of a building wall, sidewalk, or street to avoid any fines.
Guerrilla marketing idea #3: Interactive ads
An interactive ad does something clever with the space available. For example, check out this interactive ad for Battersea Dogs Home where a digital dog followed shoppers as they walked past a series of outdoor billboards, or this billboard for Carlsberg featuring a built-in pump that dispenses free beer. These ads might cost a bit more than other ideas on this list, but the impact could be worth it.
Interactive ads that engage the viewer beyond words and images is a unique way to get noticed, possibly create something that goes viral, and stand out in a sea of words.
Guerrilla marketing idea #4: Flash mobs
A flash mob is an impromptu dance or song done by a large group of people in a very public space. This idea can be organised quickly and with a minimal budget, but it does require precision planning.
To get enough people to make a flash mob work, you can recruit your staff or coworkers from different departments, or put out the word on social media. A successful flash mob is creative and well-choreographed, so be sure to practise.
Guerrilla marketing idea #5: Activity vending machines
In the lead-up to the 2013 Winter Olympics in Sochi, the Russian Olympic Committee installed a Moscow ticket machine that let subway riders pay their fare with 30 squats. It was a huge success, with high levels of engagement offline and online.
Getting people involved with your brand in this experiential way is fun for event-goers while also boosting your brand and helping your event stay top of mind.
Guerrilla marketing idea #6: Props
Planting thematic props into an appropriate landscape can create mystery and get people talking, especially on social media. For example, in celebration of the 10th anniversary of Shark Week, The Discovery Channel left "shark-bitten," branded surfboards on Australian beaches, which created plenty of buzz.
Guerrilla marketing idea #7: Geofilters
Geofilters are illustrations or "filters" for Snapchat photos that can only be used within specific geographies. Most cities have geofilters, and Snapchat also creates seasonal geofilters for cultural events. You can even create your own in support of your event.
The X-Men: Apocalypse movie launch is a good example of a successful Geofilter campaign. With this guerrilla marketing tactic, attendees at these places and events can use the custom geofilters to share their offline experience with their followers.
Guerrilla marketing idea #8: Stickers
Stickers are an inexpensive and fairly easy way to get your brand out there. You can use them on store windows, public transportation, bus shelters, and inside elevators. You can use large stickers to surprise your intended audience, like these Folgers Coffee manhole covers in New York City.
Guerrilla marketing idea #9: Hands-on art installations
Interactive art installations are conversation starters, no doubt. Since they engage the viewer through an action of some kind, they make the experience personal and memorable. Interactive art installations can help you make deeper emotional connections with your target audience.
For example, the National Literary Trust designed and installed a series of benches around London, each representing a classic book. The aim of the campaign was to celebrate and encourage reading. These art installations allowed for an immersive experience as passers-by took a seat and contemplated the artwork depiction of these classic novels.
Building out the rest of your marketing strategy
Guerrilla marketing on its own isn't enough to sell out your event. For more marketing techniques, check out this comprehensive guide to marketing and promotion for events.