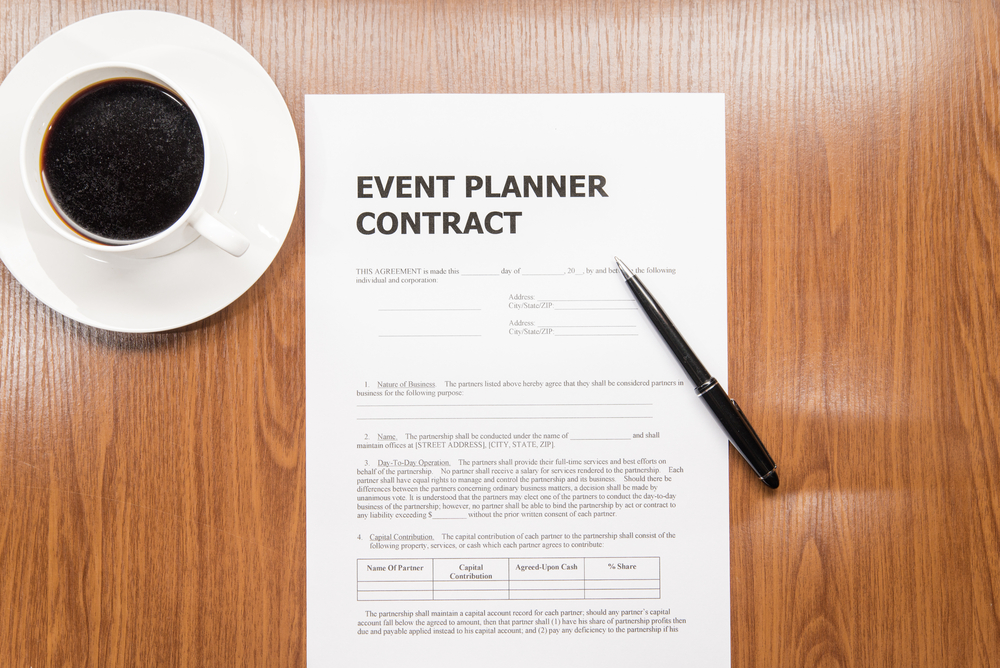 7 Questions To Ask When Hiring An Event Planner
If you can see the potential benefits of holding an event for your business or charity but just don't have the in-house resources to organise it, you'll need to bring in an external event planner.
It's not hard to find an event management company or freelance event planner – there are hundreds (check out this list of reputable EVCOM members), but how do you choose which one?
Before you do anything you should set down the objectives of your event. Who are you trying to target? What messages do you want to communicate? What is the end goal? It's good to have an idea of budget in mind, too.
Related: The One Page Event Plan
Once you've determined these fundamental elements, it's time to reach out to an event professional who can both organise the nuts and bolts, and help you achieve your overall event goals.
Here are 7 questions you should ask when hiring an event planner to ensure you get the right man/woman for the job…
1. What are their areas of expertise?
To find out if your chosen event planner is a good fit for your organisation and event, ask them what type of events they most frequently work on. If they usually organise business-to-business events, for example, they might not be the right choice for your business-to-consumer event. On the other hand, if you're a technology company and they have a lot of experience working with companies in the tech sector they're likely to have a good understanding of your needs.
That's not to say the organiser has to have a lot of knowledge in your niche area to do a good job, but it's worth asking if they've ever organised an event similar in style and scope to yours. Be sure to ask to see some case studies and references, too.
Related: 5 habits that unsuccessful event planners are often guilty of
2. What services do they offer?
It is important to know what services the event planner you are hiring can offer and to make sure they can fully handle your requirements. Do you need them to find a venue, organise catering, audio visual services, transportation, accommodation, staffing, hire speakers? Do they have a preferred list of venues and vendors that they have worked closely with in the past? A good event planner has established relationships and can help secure deals that you couldn't as an individual.
Related: Hiring an event photographer: what you need to know
3. What's included in their fee?
It's important to establish your event organiser's fees up front, so there are no nasty surprises later. You should ask how they charge; a flat fee, hourly rate, percentage, cost-per-person. Will there be an additional fee for support staff? Are travel expenses included, or will they billed separately? Do they mark up third party vendor costs or receive any commissions from suppliers directly or indirectly?
As well as the total costs associated with their services, you need to know when payment is due and what forms of payment are accepted.
Related: How to get your event budget planning right
4. Who will be working on your event?
You'll want to know who your day-to-day contact will be and – if that's not the person you are meeting with – arrange an introduction to ensure you have a good rapport. Other questions to ask include: Will there be a team of people working on my event or just one? Is there backup support if that person is not available or ill? Is there a limit to the number of meetings we can have prior to the event? If there is, how much will I be charged for additional meetings?
How will my event be staffed on the day? Are they full time staff, freelancers, independent contractors? Who will be my point of contact on site? A good event management company should offer you a consistent account manager who will work closely with you and be on hand should you need them.
5. What software and technology do they use?
Find out what tools they employ for project management, budgets, event websites, registration, ticketing and analytics/reporting and ensure they are using the best available. Using specialist event technology not only helps to ensure a well organised production, it can provide all sorts of added value.
Utilising a registration and ticketing platform like Eventbrite, for example, provides a seamless interface for your attendees, with full social media integration helping you increase your attendance. It also offers granular reporting, enabling you to really measure your event's return on investment.
If they're not using best-in-class tools that maximises their efficiency and transparency for you – why not?
Related: 10 event technology trends to watch in 2015
6. How will they protect your event?
Your event planner should be up to date with all the latest health and safety regulations and be familiar with carrying out event specific risk assessments. They should possess their own event planning liability insurance and must ensure all of the event suppliers are also adequately insured.
Will they create an Event Safety Plan for your event? This is industry best practice and should contain documents including a health and safety statement, event safety management structure, site safety rules, medical provisions and provisions for people with disabilities.
7. What is their cancellation and refund policy?
Make sure you know the details of your event planners contract terms up front. If you have to cancel, postpone or dramatically change your event what will your event planner charge you? Most organisers will charge for hours and services already utilised, and any outlay they have already made. However, bear in mind that other suppliers such as the venue and caterer will have their own cancellation terms, so you may have to pay them additionally. Will your organiser take care of those arrangements for you?
Don't forget to ask what happens if your event can't take place because of bad weather, 'act of God' or industrial action – will they obtain event cancellation insurance on your behalf? While no one likes to think about an event falling apart before it's even got off the ground, it is vital to be clear on these matters in order to maintain a good working relationship if the unexpected happens.
In conclusion
Be sure to interview and evaluate a few different planners before making your choice. These questions will help sort the wheat from the chaff by giving you a sense of both their professionalism and their passion. But perhaps most importantly you should hire someone you like – your event manager will be your new best friend, working closely with you in the run up to the big day. This could be several months so make sure it's someone you can communicate well with and won't get tired of speaking to!
What other questions do you ask event planners before hiring them?