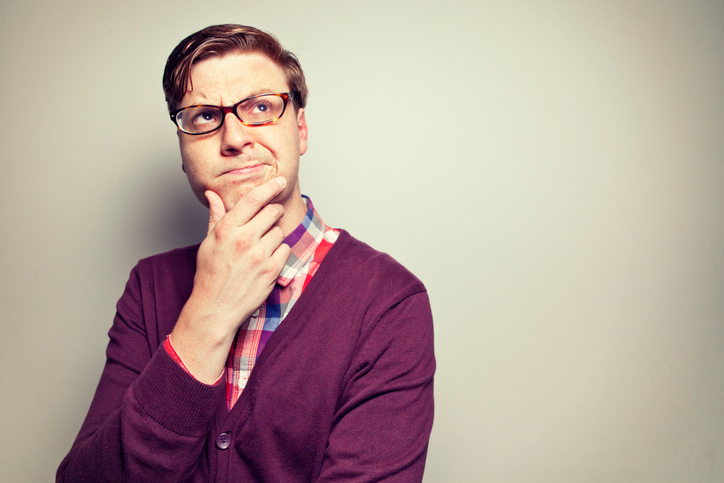 How to Book a Venue: Venue Finding Agency VS. Going Direct
When searching for a venue for your event, it's tempting to let someone else do the hard work and use a free venue finding agency. However, you also want to be sure of getting the best deal, so is it better to go direct? It's a dilemma.
To help you make an informed decision, we thought we'd ask a venue finding agency, a venue and an event organiser to set out the pros and cons of both options. Do venues pass on the commission cost to the end client? How much time can an agency really save you? Will an agency be able to secure venues that you can't, or will they put forward venues based on the rewards they receive? Here's what they had to say…
The Venue Finding Agency
Jo Deighton, Classic Venue Solutions
"The most compelling reason for our clients to use an agency rather than going direct is that we offer a personal, strategic solution that's guaranteed to save them time, save them money and deliver a measurable return on investment. Even if budget isn't an issue, most, if not all, of our clients are time-poor.
"It can be extremely time-consuming researching venues, contacting those venues, and then negotiating, finalising and chasing proposals. For most clients, this type of work is in addition to their main job role. We have the expertise, and are able to dedicate the time, to find that 'wow-factor' venue.
"We will always follow up to ensure that the client has received our proposal. On occasion, late responses from venues can cause delays. For us to deliver to our client in a timely fashion, if a venue doesn't come back within the stipulated timeframe we will not include them in the initial proposal. We will of course communicate this to the client and also advise the venue.
"We have found limited resistance with commission costs from venues. More often than not, agencies are able to negotiate a better deal, not just in regards to rate, but minimum numbers, terms agreements, added value, and so on.
"Obviously biases can exist due to incentives, but in our experience the majority of agencies pride themselves on finding the right venue to suit their client's needs, not their own.
"We take the time to understand each of our client's requirements for their event, which results in a very high success rate. We work closely with them, allocating an account manager to each client so that they are able to build a meaningful, long-term relationship with our team. Almost all of our clients are long standing and provide us with repeat business. We also find that this leads to word-of-mouth recommendations."
The Venue
Paul Southern, Central Hall Westminster
"I owned a number of event agencies for over 20 years before changing to running venues eight years ago and am fully aware of the challenges for both sides of the debate. When I owned an event company that ran marquee-based events, we used to sell the facility to rival agencies and to enable this to run smoothly, I drew up an agency charter so everyone knew where they stood.
"Having seen both sides of the fence, I understand how the relationship between agencies and clients is symbiotic – in the events industry we all need each other and mutual co-operation is key. A reasonable proportion of our business comes through agencies or production companies and we are just as happy to deal with them as we are with direct clients. With 25 varied event spaces to choose from at Central Hall, it makes sense that the agents who take time to get to know the venue will have the most success in matching the rooms to an event.
"As with life in general, it is those who make an effort that form the best relationships with a venue – it doesn't matter if they are an agent or a direct client. We have many clients who attend the pre-event meetings with their agent and this relationship can continue and grow just as strongly as with a direct client.
"It's important to bear in mind that most agencies will put forward a number of venues to present to their clients, so we know we are not going to win the business every time. The conversion rate is higher with direct clients but agents present us with more opportunities."
The Event Organiser
Rebecca Elcome, Coveted Events
"There are of course many reasons why going direct can be beneficial but to me, using a venue finding agency has significant benefits. Aside from pulling together all of the details and quotes for you, an agency will have a far broader view of the venues available, including the latest openings and any special deals that could work for you. Both in my capacity as a freelance producer and also leading a small in-house events team, using an agency can be particularly valuable if you have a large calendar or struggle to resource an intense venue search.
"For my consultancy, with the majority of my clients being non-profits, one of the concerns is that they are getting the best deal and the idea of working with an external agency can appear to be an extra cost. It's worth organisations being aware that the service is at no cost to them and certainly my experience has always been that the agency has been able to secure a better deal. Even though I consider myself to have strong venue knowledge, I've been made aware of spaces that I never knew existed.
"As with working directly with venues or with suppliers, relationships are critical. Finding an agency that you have a good rapport with, and a contact who is easy to work with and just 'gets it' makes all the difference. I have been working with Ros at Venue Search London – we worked together in a different capacity and with an event delivery background, Ros completely understands the challenges and restraints that her clients face. Their relationships with venues, enable them to negotiate effectively on their client's behalf to ensure that they pay the very best rates. People move around and venues change hands and for me in many ways it's easier to build a relationship with a venue finding agency than it is with a sales person at a venue.
"If I'm working with a venue or hotel group to host a series of events, I will often go direct, however for bespoke and new projects, it can save valuable time and resource to work with an agency."
Conclusion
The general consensus is that working with a venue finding agency could actually get you a better deal, as well as saving you a ton of time. However, not all agencies work in the same way, so it makes sense to work with one that comes personally recommended.
Once you've made a trusted contact, you can work with that individual for all your future venue needs, rather than having to start from scratch every time. If you do decide to go direct, don't sign on the dotted line until you've asked these 8 questions.