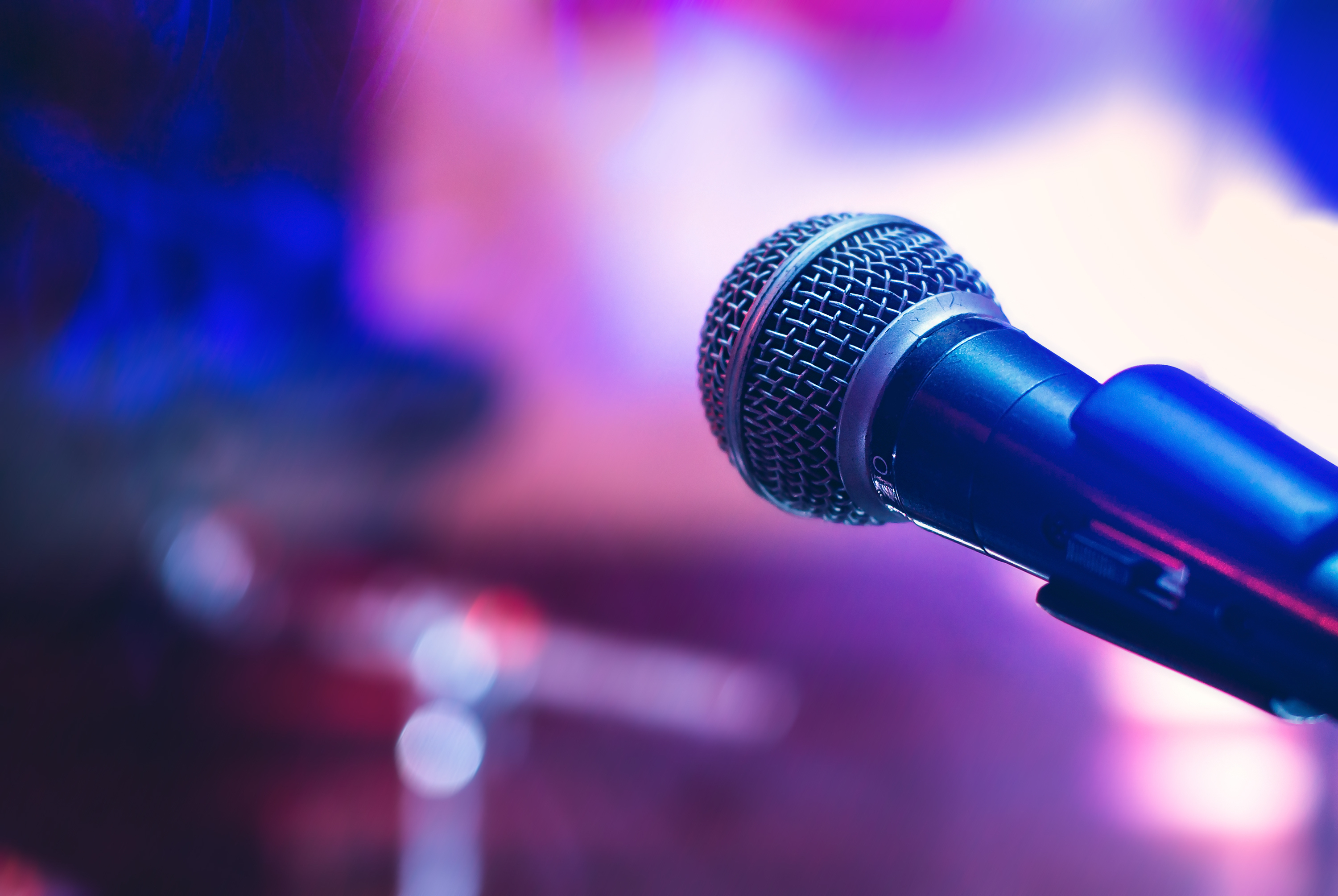 How To Organise an X Factor-Style Karaoke Contest
This weekend will see the dramatic climax of X Factor 2016. The show will be spread across Saturday and Sunday night and see Top 3 finalists Matt Terry, Saara Aalto and 5 After Midnight battle it out to be crowned this year's victor.
But the singing doesn't have to stop there; you can keep the music alive by organising your own X Factor-style event. It's a great way to way to raise funds for your charity or cause, or bring in the crowds to your pub or bar.
Here's what you'll need to organise to have a successful karaoke contest.
Related: How to host a Great British Bake Off Inspired Event
Categories
The first thing you'll need to think about is the format of your contest. How many categories will you have and will you split them by age, gender or singing style? Much of this depends on the number of people you think you are likely to attract/have the capacity to host, because you don't want to end up with categories in which only one or two people are competing. The demographic of your audience will also play a role.
X Factor breaks its contestants down into four categories: 16-24 boys, 16-24 girls, over 25s and groups. You may prefer to split it without so much focus on age i.e: best male solo, best female solo, best duet, best under 18, or even by genre: best ballad, best pop song, best rock song, best country song etc.
The number of categories you should have (and how many winning places i.e. 1st, 2nd, 3rd) will also depend on how many prizes you have to give away.
Registration
Leave plenty of time to promote your event and gather contestant registrations. Whether you are charging participants to enter or not, you can use Eventbrite as a professional registration system.
The Custom Questions feature enables you to request the participant's song choice (or choices if they are entering multiple categories) in advance. You can set a deadline for registrations, giving you time to organise the track listing and contestant line up.
If you want to control total attendance at your event, you can also use Eventbrite to distribute free or charged admission tickets – especially useful if you are providing food and drink.
Fundraising
If you are organising your karaoke contest to raise funds or simply want to cover your costs, you'll want to charge singers for entry. You could choose a fixed fee, such as £5 per entry or you could place the onus on the contestant to decide how much they should pay.
To do this, simply add in a "Donation" ticket type when creating tickets in Eventbrite. Often, people will pay more than the price you would have asked, so it's worth the risk. You can always include a "Ticket description" with a suggested minimum donation amount, and use the opportunity to promote the organisation you're fundraising for.
Other ways to fundraise include asking the other people attending for a token entry fee or simply a donation, and you can run a raffle on the night.
Related: 6 Event Fundraising Tools You Need to Try
Equipment
If your venue does not have a public address (PA) system, you'll need to hire one. Standard speakers are only designed to deal with recorded audio and are not equipped to handle with live vocals.
PA speakers have built-in amps and you can plug microphones directly in (you'll need at least two – and a spare). You will also be able to connect the audio from your laptop so you can use online sources for backing tracks.
Subscribe to websites such as Luckyvoicekaraoke.com or Songstation.co.uk for access to thousands of quality karaoke tracks. Both sites offer a seven or 14-day free trial.
Meanwhile, YouTube has a wealth of instrumental karaoke tracks with subtitled lyrics, and Karasongs.com is a great database of all those existing karaoke videos.
Finally, you'll want to organise a big screen to plug into your laptop so that contestants can read the lyrics.
Prizes
If your event is for charity, get in touch with local businesses to see if any would be willing to donate prizes. If your event is for your own pub or bar you could offer bottles of champagne, a meal in the restaurant, a number of drinks tokens or simply put up prize money.
You don't necessarily have to put up big prizes to entice people to enter, many people just love singing and would be delighted with a small trophy of some description.
Judges
Choosing your judges is important. Even when it's just for fun they will need to be deemed competent and impartial. For example, it might not seem fair if a pub landlord scored one of his best regular customers with very high points.
Therefore, try to choose three individuals with no obvious bias and whose judgement will be respected. Just like X Factor, the judges you choose can add interest to the proceedings. So, if you can rope in a local personality; the MP, mayor or the Queen, then all the better!
That said, having a Simon Cowell-style baddie on the panel might be going a bit far – you want to encourage maximum participation, so don't want to scare people off or upset anyone.
Related: 15 Unique, Unusual and Fantastic Fundraising Ideas
Scoring
There are lots of factors that contribute to a singer's performance, but to keep things simple it's best just to score on the basis of two factors: song difficulty and song performance.
It's advisable to have a wide scoring spread i.e. 1-50 for song difficulty and 1-100 for performance. This is because lower numbers (1-5 or 1-10) will result in more tied scores.
When you create the scorecards for your judges, don't forget to include space for them to write the contestant's name and entrant number, as well as their song choice, so they don't get mixed up. It can also be useful to print the scorecards for the different categories on different coloured paper, making it easier when you come to totting up.
Audience voting
An important part of the X Factor format is the audience voting in the live shows. You might want to integrate audience participation into your event, too.
One simple way to do this would be by having an 'Audience's Choice' bonus prize. Audience members can write their favourite performance of the night on a voting slip and whoever gets the most votes wins!
Related: How to Organise a Dance Night for All Ages
Conclusion
Running an X Factor-style singing contest can put a topical spin on a standard karaoke night, adding excitement and anticipation.
As well as raising funds and having fun, you might even discover the next Leona Lewis or Olly Murs!