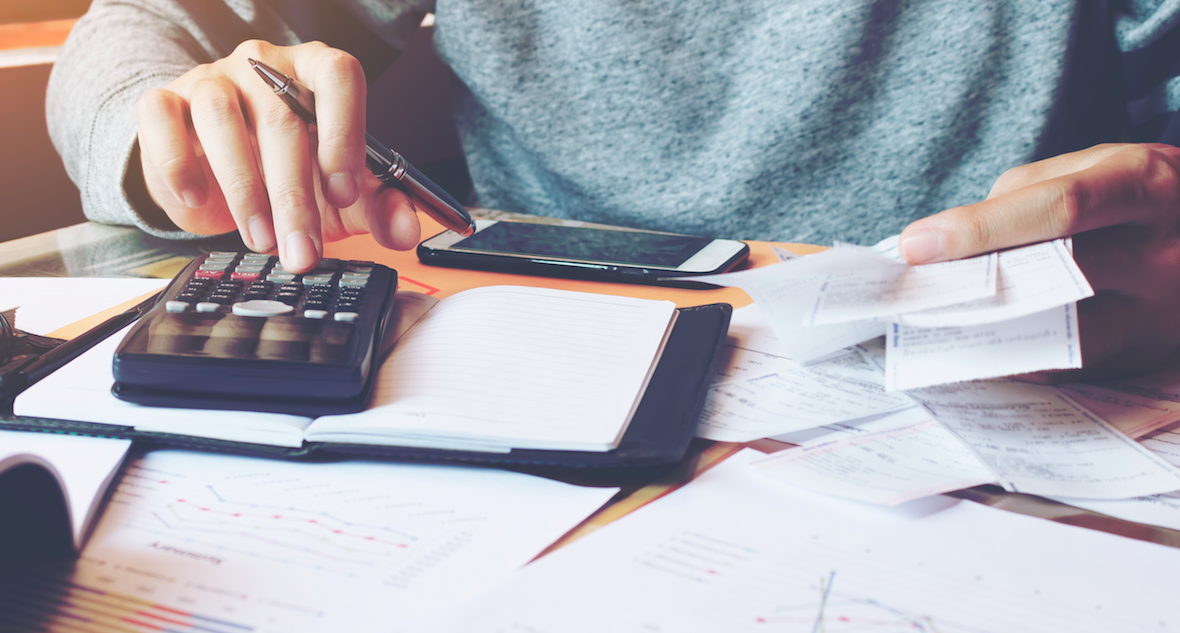 How Much Does it Really Cost to Host an Event?
Staging an event costs a lot of money, right? There's the venue to be paid for, the entertainment, the marketing, and not to mention all the food and drink.
With these expenses in mind, you might think hosting a live event for your business or organisation is out of your budget? However, looking at data from Eventbrite's 2019 Pulse Report showing what organisers are actually spending on their events, you might be surprised.
We asked event organisers about their event budgets, the majority of whom work for a charity or non-profit (36%), small to medium-sized business (17%), or host events for themselves (16%).
The top reasons for hosting events are to provide education and training (43%), bring the community together (30%), build business relationships (29%), and raise brand awareness (20%). A further 19% run events to generate a profit through ticket sales.
The organisers were asked what they spent, on average, for each major line item, per event. Here's what they said:
Venue Hire
The largest single percentage of organisers (36%) spend no more than £500 on hiring a venue for their event. What's even more surprising is that the second biggest percentage (33%) state they pay nothing at all. How is this possible? If you're a business or organisation, you may well already have premises on which you can hold events – perhaps that's hosting a workshop or meeting in your offices, an in-store product launch, or a craft fair in your community building? It makes sense to make the most of your existing assets and keep your overheads down.
If you don't have a suitable space at your disposal, there are low-cost venues like church halls, local authority-owned buildings, public spaces, and venue space attached to bars and restaurants. Alternatively, it's possible to get venues for free when you agree to spend a minimum amount on catering (minimum spend venues). For some venues, this can be as little as a couple of hundred pounds. What's more, this cost can be passed on by having a cash bar at your event or incorporating the cost of F&B into your ticket price.
Food & Beverage
Once again, most of the organisers in our survey (52%) spend a maximum of £500 on this line item, while 20% do not spend on catering at all. Clearly, if you want to host an event you don't have to go to town on canapes and fine dining. As discussed above, it can be perfectly acceptable to ask attendees to purchase their own refreshments. You can even invite food vendors to trade at your event and charge them for the privilege, creating an extra revenue stream for you.
Alternatively, if you can't charge your attendees, time your event to take place between meal times and you can get away with simply serving hot and cold drinks and biscuits. Or, choose to hold a breakfast event and serve economical, but always well received, bacon rolls! Other low-cost catering options include cold sandwich platters, barbeques or buffets.
Printing/Branding
Print is an often overlooked cost, but most events will need things like programmes, menus, badges, signage, and branded goods. Even so, it's not a huge expense – most organisers (58%) pay out no more than £500. A further 23% manage not to spend at all in this area. Going completely digital, with all information contained within an event app, is one way to cut printing costs. Likewise, if you're artistic, you might choose to create event branding and signage with other materials (Pinterest is full of ideas).
If you do invest in items like roll-up banners or flag banners, don't make them event specific with dates or edition numbers (i.e. 3rd Annual Golf Day). Being able to reuse them will dramatically bring down their cost per use.
Content
Content is king, but that doesn't mean you have to spend vast amounts on speakers to organise a great event – just look at TEDx events where everyone speaks for free. In fact, a massive 46% of respondents to our survey say they spend nothing on their event programme. Meanwhile, those who do pay, mostly spend £500 or less (29%). To find great speakers who will resonate with your audience but charge very little, look for people who will benefit from using your event as a platform. Maybe they want to raise their profile and position themselves as a thought leader in your industry? Perhaps they have a book or product to promote, or are just really passionate about a cause?
Turn to your own colleagues or contacts to find people with great stories to tell or, hold an open source event, where the audience decides what topics will be on the agenda. If you're looking for other entertainment, providing perks like professional photography or video can often persuade up and coming artists to perform free of charge (but do also offer to cover their expenses and provide decent refreshments).
Marketing/Communications
If you hope to sell tickets and make a decent profit, promoting your event is essential. Even if your event is free, you'll still need to get the word out. Will you have to spend thousands on media advertisements? Not according to our survey; 49% of planners spend between just £1 and £500 on marketing, while 32% spend nothing. To gain some insight into their tactics, we asked about their most effective marketing channels. Email was reported as the most effective, followed by free social media and then word-of-mouth marketing.
Your email database represents the most valuable marketing tool you have at your disposal. Likewise, if you have a decent online following, you have an instant audience to which you can promote your event. Social platforms are perfect for driving word-of-mouth, providing referrals without having to spend a penny, but if you do have a bit of advertising budget it can go a long way. Don't forget the free tools Eventbrite has for promoting your event, including SEO-optimised event pages, event invitations, tracking pixels, referral links, and integrations with platforms like Facebook and MailChimp.
Tools & Technology
More than half of respondents (55%) state they spend nothing on tools and technology, but that's not to say they're not using any – many great tools are free to use, like Trello, Slack, Hootsuite, MailChimp and WordPress. When asked about the technology they plan to use at their events this year, 74% of the organisers said they would definitely use social media – it remains the most popular tech by far. Mobile event apps will be used by 23% of organisers, while a further 46% might use them.
There's growing interest in iBeacons, big data, AR and AI, but as yet very few organisers view them as must-haves at their events. So, while high tech gadgets could make your event stand out, they're certainly not instrumental to success. Of those planners who are spending on technology, it's still mostly small amounts – 32% budget no more than £500.
Other Line Items
Insurance
It's vital to have insurance in case anybody gets injured at your event, so it's perhaps surprising that 53% of planners say they spend nothing on this. It might be that they already have public liability and employers' liability insurance in place through their other businesses activities, but make sure you don't cut corners here. Insurance for the majority of events is quite affordable; 33% of those who do spend on it, don't pay out more than £500.
Video & Photography
With smartphone cameras and online editing tools advancing all the time, a lot of organisers are taking a DIY approach to video and photography. More than half (54%) spend nothing, perhaps capturing the day themselves or relying on user-generated footage that can be collated using an event hashtag. However, helping you market your event better, professional pictures can be well worth the investment. It needn't be big – 31% spend no more than £500.
Infrastructure
This category includes things like staging, PA system, lighting and other equipment, and 55% of organisers state they have no need to spend on it (a further 27% spend between £1 to £500). Lots of venues will be fully equipped for your event already  – it's worth bearing in mind what's available at your chosen venue to keep additional hire costs down.
Onsite Staffing
While you might think staffing your event would be a major cost, you can reduce it to practically nothing by utilising volunteers (59% spend nothing on event staffing). If you don't have enough volunteers within your own organisation, event management students from colleges and universities are always on the lookout for work experience opportunities. Bar and waiting staff will often be included in the cost of your venue if you are paying for F&B.
Security  
This is the category event organisers spend the least on; 77% budget nothing for security. Most small events have low-security requirements, although you should implement health and safety. At larger events, stewards can play an important role in keeping crowds safe, while volunteers can also assist with things like bag checks – but do call in the pros if you'll be serving alcohol over an extended period.
Conclusion
As our data shows, most events are run on a minimal budget. By understanding where event organisers are spending their money – and even more crucially, where they're not – you can see the possibilities for you and your organisation.
For the organisers we surveyed, hosting events clearly makes good economic sense; nearly 50% of them plan to run more events in 2019. So, the question is, can your business or organisation really afford not to organise events?
Want to learn more about organising your first event? Find peers to answer your questions in the 'Getting started as an event planner' section of the EventTribe forum. For more event industry trends, check out our Pulse Report 2019.