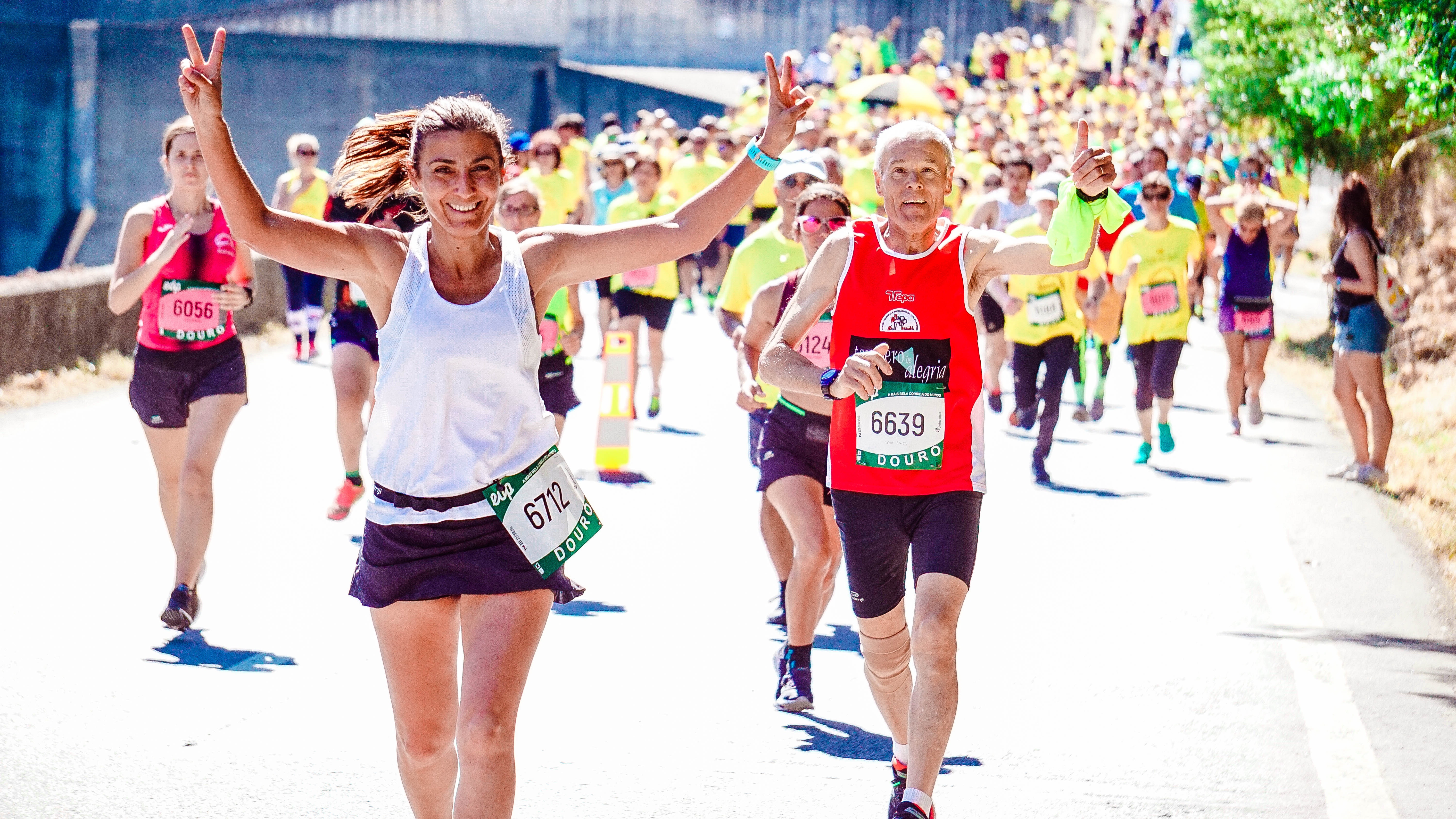 How to Plan a Charity Fitness Challenge
With the new year just around the corner, people across the country are making resolutions to do more exercise in 2020. Tap into that motivation while raising money for a good cause by organising a sporting event.
From planning a route to signing up volunteers and securing sponsors, a walking, running or cycling event comes with its own set of unique hurdles. Here's how to organise a fitness challenge where everyone feels like a winner.
Ask yourself the right questions
Knowing the answers to these questions will help you plan your event, so ask yourself:
Why are you putting on this event? It sounds obvious, but it's all part of establishing the outcomes you want to achieve. Fundraising is probably your number-one priority, but you might also want to raise awareness of your charity, educate the public on a theme related to your cause or come face-to-face with your supporters. 
What size event is your organisation capable of running? What can you learn from a previous event or a similar local event, and how much space can your event secure? Answering these questions will help you determine how many participants you can host and how many volunteers and/or staff members you'll need on the day. 
How active or physically fit is your audience and community? This will help you decide what kind of event is right for your organisation and community – for example, a 5km fun run or a marathon-length walk?
How many races or physical challenges take place in your area? What can you learn from their attendance rates and marketing tactics, and how can your event stand out from other local events? 
Who will be supporting your event? We are not talking about members of the public cheering on participants, although that's always great to see, we are talking about other non-profits or charitable organisations you could partner with, as well as local businesses who might sponsor the event.  
What will be the full offer of your event? Remember, you can include more than one physical event. For example, if you're hosting a 10km run, you could add a shorter race for children to take part in. In addition, workshops, entertainment and other activities can draw bigger crowds and more supporters.
Think about the logistics 
Setting a date and finding a location go hand-in-hand, and it's never too early to get started on either. Come up with a few potential days (mostly likely on weekends to maximise attendance) and make sure they don't clash with other local events taking place around the same time. Next, think about where your event will start and finish, and the facilities your attendees and suppliers will need access to on the day.
Cafes located in parks, schools, community centres, churches and towns halls are all potential start and/or finish points. Consider the following: How many people do you expect to attend the event? Is the venue convenient for people to get to? Will you have to pay to use the venue? Does the venue have enough parking space nearby?
From carrying out a risk assessment to creating an emergency plan, there are lots of health and safety considerations to take into account. First of all, if you're planning to use public streets or public places, you will need to get permission – contact your local government authority for more information. Every participant will need to sign a liability waiver before the event takes place so make this part of the registration process and have spare copies at check-in to ensure you don't miss anyone. You also need to ensure your event is covered by the right insurance policy. 
Next, your first aid station. It should be stocked with plasters, bandages and antiseptic, located at the finish line and/or at points along the course. Also consider having first aid services onsite – St John Ambulance's event services attend hundreds of major sporting fixtures every year. While the start and finish locations might have toilet facilities, you will also need to hire portable toilets (around one for every 50 attendees). 
Online ticketing platforms make registration in advance of an event simple, but participants will still need to check in on the day and collect their race number, timing chip and kit. Come up with a plan to ensure the process is as smooth and streamlined as possible. 
Spread the word 
Once planning is underway, you can create your event page, which should outline details about the event, like the time and locations, as well as information on how people can register and begin the fundraising process. To inspire people to sign up, include information about the charity or cause, as well as your fundraising goals – for example – if you raise xxx, we can achieve xxx.
As you embark on your event marketing strategy, you need to think about how to reach your audience. The most obvious participants, fundraisers and volunteers are people who already know and love your organisation, so reach out to existing supporters and announce the event via an email newsletter or post about it on your website or Facebook page.
Building and maintain a strong social media presence is another important part of promoting your fitness event. As participants sign up and suppliers and sponsors come on board, share the news on your social channels to encourage others to join in. And, to reach more potential participants and fundraisers, go beyond your usual communication outlets and create a press release to send to local print and digital publications. School noticeboards, community newsletters, local running groups or gyms are all potential places where you can draw attention to your event. 
Show me the money
Creating a budget beforehand will help you make decisions and inform your fundraising goals. Make a list of the event's projected expenses – insurance, marketing and promotion, portable toilets, water coolers, post-race food, race numbers, t-shirts – and work out a registration fee that will enable you to cover these costs. By multiplying the number of entrants by the fee they paid, you can get a sense of your expected revenue. 
Most participants will be familiar with the idea of paying a registration fee and then helping to generate additional revenue through peer-to-peer fundraising and, because online donations have changed the way people give money to charitable organisations, it's important to give them plenty of support when it comes to setting up a donation page. You could even add extra motivation by offering a prize to the supporter who raises the most. 
Surround yourself with a winning team
A fitness event can incur a lot of expenses, but securing sponsorship – in the form of cash or products and/or services – can help. Ask a local café to provide snacks for participants to eat at the end of the event, see if an audio-visual equipment company will let you hire a public address system for free, talk to a local business about supplying branded water bottles. Sponsors will want some kind of acknowledgment in return, whether it's their logo on the event T-shirt or a banner at the starting line, and that's just one reason why you should start looking for sponsors as soon as possible. 
The smooth-running of the event depends on your ability to recruit, train and manage a team of volunteers. You may already have an existing pool of volunteers, but if you don't, post a request on your social media channels and approach schools, universities and local employers to see if they want to get involved. Think strategically and split your volunteers and/or staff members into different departments – like check in, water stations, parking, collecting rubbish – so that everyone knows what they are responsible for. 
On the other side of the finish line 
Once the final participant has crossed the finish line, it's time to say thank you to people who took part, raised money, volunteered their time or sponsored the event. In addition to writing a sincere thank you note, creating an insightful post-event survey is a great way to gather feedback. You'll learn useful lessons for the next event, as well as personal stories and case studies that you could post on your website and use in future promotional efforts. In addition, holding a debrief with volunteers and/or staff members will reveal what worked and what didn't work, and make them feel appreciated. 
Event organisers are increasingly combining a great experience with a healthy dose of exercise in order to raise funds and support a good cause. For more inspiration, find out how fitness fans are making sport more sociable.