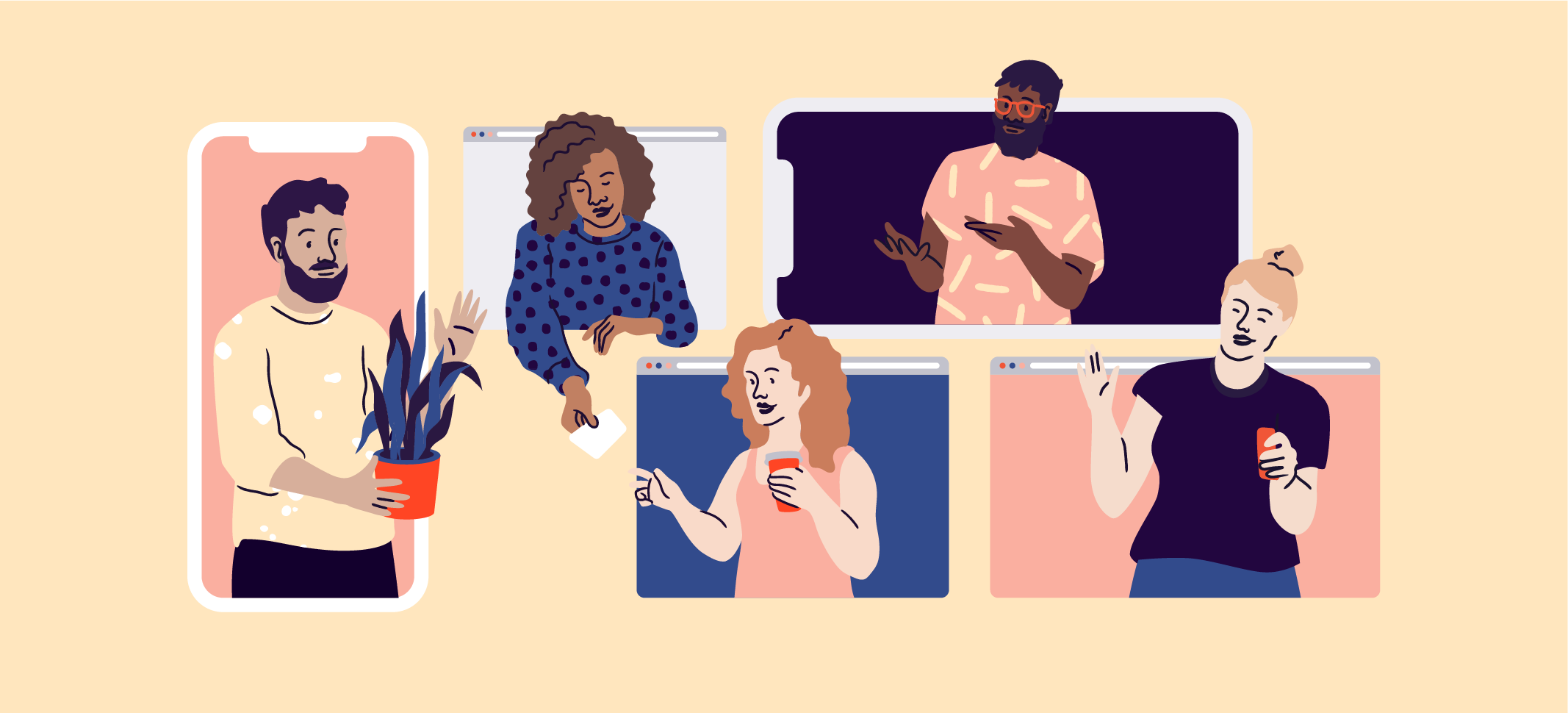 Reunite Your Audience After Lockdown With These 7 Heartwarming Community Events
Although virtual events have given everyone that much-needed community feeling during the pandemic, many are looking forward to meeting up in real life. Community events are ideal for these times. They allow people to celebrate their cultures after a long time spent apart. Plus, they can easily be smaller and held locally, so work well if you can only have a limited capacity or if attendees don't want to travel far.
Whether you're hoping to reunite local residents or bring a cultural community together after an incredibly tough time, these event ideas will help you to achieve your goals. Of course, it's vital that you read up on the latest government guidelines first to ensure that your event complies with COVID-19 rules and regulations.
1. Fitness challenge
Some community events have proven effective online, but there's nothing like getting together with others to enjoy the great outdoors. After so many months spent limited to solo exercise, many people will be itching to be a part of a group activity again. You might want to organise a fitness challenge that introduces a fun competitive element, like an obstacle course or a race on spin bikes. Other sporting events that bring communities together could include 5K runs, tennis tournaments, swimming galas or aerobics classes in the local park.
2. Creative classes
If you're looking for community engagement event ideas, have you thought about hosting a creative workshop? Attendees can be shown how to create their own artwork step-by-step, such as painting objects like vases which could then be displayed in a local art gallery or community space. By choosing a theme, like the challenges of the pandemic or something positive they've learnt over the last year, the creative activity could be very cathartic for participants. If painting or drawing isn't their thing, come up with other creative ideas, like writing poems, making objects from clay, or flower arranging.
3. Foodie fun
Organising a community event centred around food is sure to go down a treat. A good example is a community barbecue. If everyone brings their own dish or part of the meal, it can keep costs down as well as encourage participants to learn about different cultures and cuisines. The food they've brought with them will provide a great talking point. And to shake things up, you could hold a cook-off or bake-off, where someone from the local community is invited to judge their favourite and the winner receives a prize.
4. Swap shop
Community events can bring people together who care about a social cause. For instance, people who are passionate about sustainability will be keen to support a local swap shop. The concept is simple: Attendees bring along old things they don't want anymore or clothes they don't wear (perhaps some regretful lockdown purchases) that they can then exchange for other items. It's not only a fun event to attend, but shoppers can also leave knowing that their old items have found a new home. To make sure the event runs smoothly, you may want to introduce some guidelines around what and how much attendees can bring with them and take home.
5. Scavenger hunt
When it comes to community events that showcase the local area, a scavenger hunt is a great way for attendees to explore their neighbourhood. All you need to do is to prepare some clues, which you then hide around your village, town, or city. Think of places that can't be found too easily, depending on how challenging you want to make it. You can award a prize to the team that gets to the end first. The reward could be vouchers for a local restaurant, so you can support local business owners at the same time as bringing people together.
6. Book club
Book clubs are great for starting a discussion and encouraging members to make new connections. Bookworms will love nothing more than coming together to chat about a novel. You can have fun choosing a book that is sure to divide opinion and organise your meeting around it, perhaps with food and drinks that reflect a theme of the novel. Don't forget to come up with some questions to ask in case of any lulls in conversation. If there are budding writers amongst your group, you could take inspiration from Black: The Literary Salon, an organisation that was set up just before the pandemic to amplify black voices and unite a community.
7. Film screening
Community charity events can also be organised to raise money for local causes. You could hold a movie night and give a percentage of profits from the tickets to a community project or local charity. Try and pick a film that will go down well with everyone – perhaps a recently released musical like The Greatest Showman or an older classic like Jurassic Park. You could even make it a themed evening around the film and encourage everyone to dress up. Screenings are fairly easy to organise, too. All you need is a projector, plenty of seating, and local food and drink vendors to provide refreshments. Contact your local council as well to see if you need any permits or licences to screen.
Back to basics
Despite the many challenges faced by the event industry throughout the pandemic, there's one silver lining. Creators like you have been able to go back to their grassroots, bringing together the communities that have stuck with them from the very beginning. Some attendees may feel hesitant about returning to in-person events. But by having a flexible cancellation policy and clearly communicating the health and safety measures that will be in place, there are a number of things you can do to reassure guests. Remember to consult government guidelines before you begin to plan your event. And for more help launching community events in the current climate, check out our COVID-19 Safety Playbook.