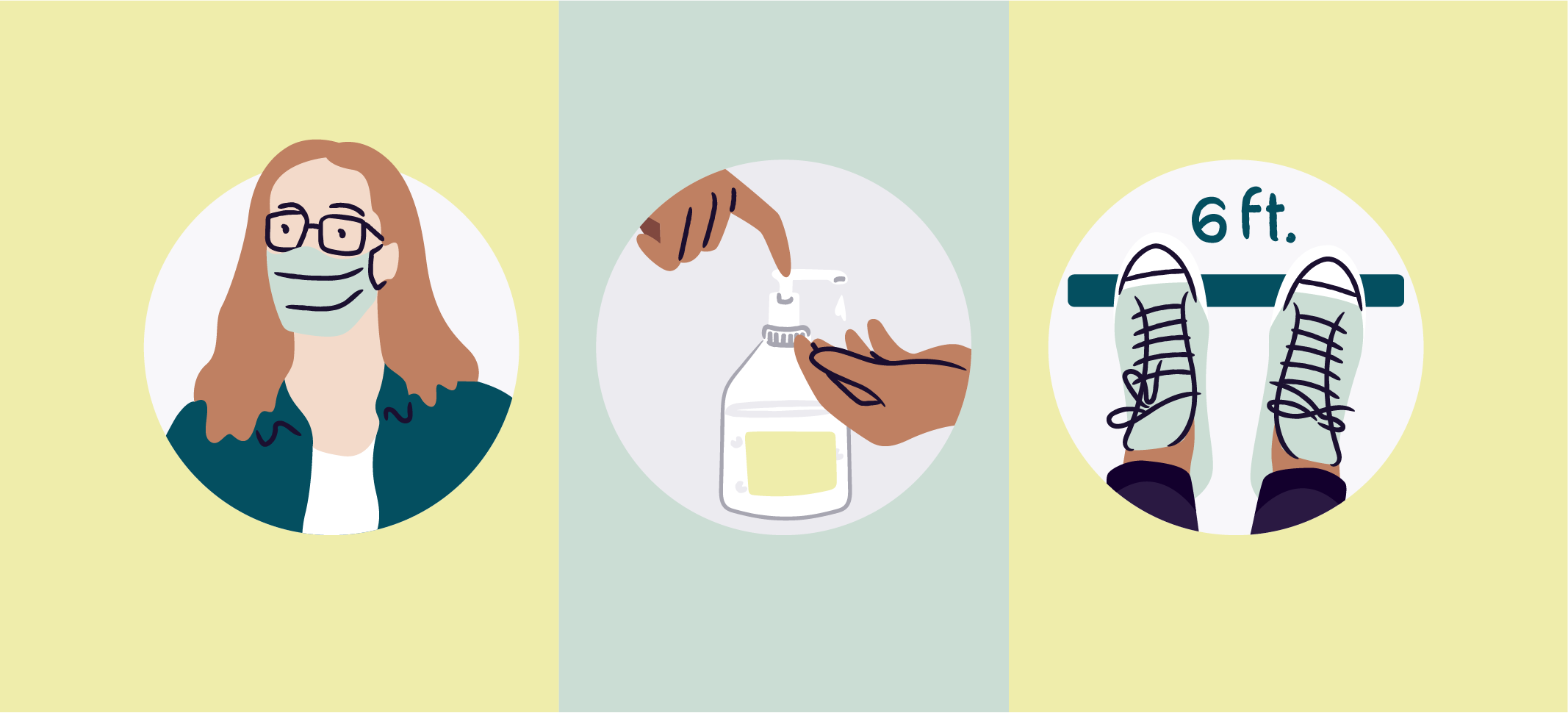 These Trials Could Be Key to the Reopening of the UK Event Industry
COVID-19 has had a huge impact on the events industry over the last year, with festivals, sports events, exhibitions, and concerts cancelled. However, it looks as if there might be light at the end of the tunnel. Currently, several trials are being held in the UK as part of the government's Event Research Programme to test how mass gatherings can safely be held without, or with significantly reduced, social distancing measures. With the scheme focusing on a variety of events like nightclubs and the FA Cup final, this is the news event creators have been waiting for.
Only time will tell whether these trials are going to be successful and, for now, creators are being urged to plan according to the existing roadmap. But it's a good idea to familiarise yourself with the upcoming trends in event technology discussed below – especially if you're planning to host large-scale events. While basic health and safety measures, like PPE and hand hygiene, are still likely to be needed and local guidelines should be followed, these trials may give the events world the permission it needs to bring together crowds.
Here's an overview of the newer innovations that, if successful, could be used to help reduce the transmission of COVID-19 at post-lockdown events.
Health passports
In order to bring large live events back after lockdown ends in the UK, digital "health passports" are being trialled. Working with the Music Venue Trust (MVT), start-up company You Check has designed a passport app that is being tested across UK music venues. You Check stores attendee details, including the results of a recent COVID-19 test. The app is then scanned at the venue door by staff to verify that the attendee has tested negative.
With the aim of having as many people back at events as possible, the UK government is also piloting COVID-19 certificates. These may be used as proof of a person's vaccine status, negative test result, or natural immunity  after a recent infection. According to the government, the NHS is in the process of developing both digital and non-digital certification.
Enhanced testing
If this new technology for the events industry goes ahead, attendees will be expected to record a negative COVID-19 test result before entering the venue. They will then need to be tested again afterwards to check for the possibility of transmission.
Researchers at Imperial College London and the University of Tartu in Estonia have also proposed a "ticket and testing" scheme. Attendees would buy tickets that only become valid after they've completed a questionnaire and COVID-19 test at home. The test would be filmed or livestreamed and quickly reviewed by a trained officer. Ticket-holders who test negative would then be given a scannable certificate that allows them entry to the event. People who test positive would receive an automatic refund and the local authority would be notified.
Adapted ventilation
Since the outbreak of COVID-19, indoor event spaces have been working out how to reopen while reducing the risk of aerosol transmission. One way is to improve ventilation, potentially allowing attendee numbers to return to pre-pandemic levels.
To trial just that, venues, like the 100 Club in London, have been piloting the Pathogen Reduction System (PRS). Designed to be integrated with a building's existing ventilation system, the technology cleans indoor air with high-intensity UVC light that inactivates 99.99% of dangerous airborne pathogens, like COVID-19 and the common flu virus. The Scientific Advisory Group for Emergencies (SAGE) appears to support these enhanced systems. HEPA and UVC air cleaning filters may provide a solution in spaces without good ventilation, it said.
Adjusting venue layout
Along with improved ventilation systems, there are other ways a venue can be adapted to help mitigate the spread of COVID-19. While creators have had to consider how to keep attendees two metres apart, new venue layouts are being trialled to see whether less social distancing is possible. For example, the likes of separate entrances and exits are being investigated as well as strict one-way systems to food and drink stalls or toilet facilities.
A return to gatherings
If these trials are successful, the UK event industry could see large-scale gatherings returning this summer. With some measures likely still needed, events may not look exactly as they did before the pandemic. But this governmental research could be the best thing to happen to the nation's events scene in months, proving the importance of technology in event management. Until the results are released, stay on top of local guidelines and stick to the roadmap.
When it comes to large and complex events, you want to have full control. Use our technology to help.