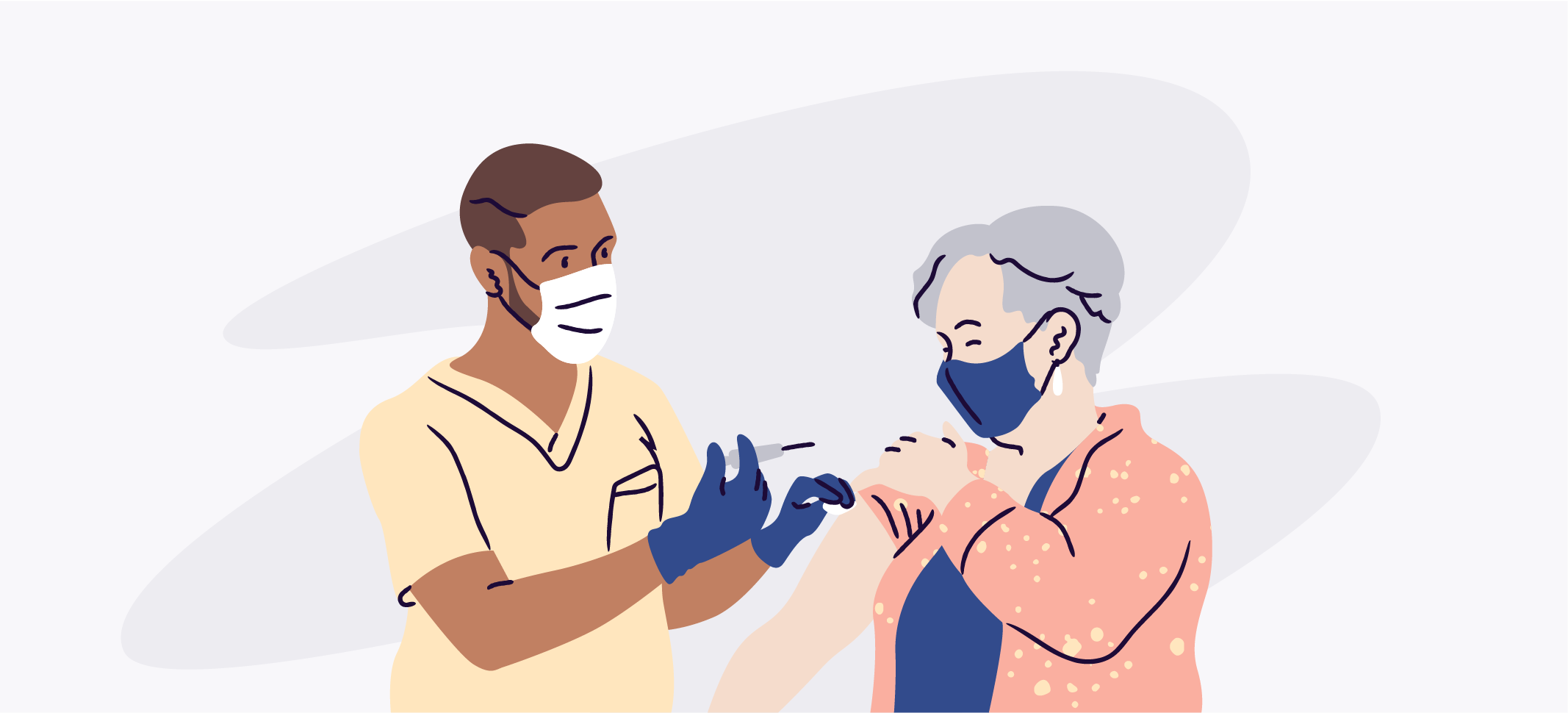 Resources for Event Planners: Your Events and Proof of Vaccination
As vaccination numbers rise, and in-person events become more common again, many event creators are thinking about how they can best protect the health and safety of their communities. Some are also wondering how they can help promote the vaccination effort – because the more people who get vaccinated, the safer events will be.
Lately, you might have heard some buzz about whether proof of vaccination will become the norm for making live events, travel, lodging, and other occasions safer. And you may be wondering how vaccines and changing case counts will affect event planning this summer and beyond. 
These issues are all new, evolving, and complicated, especially for event creators who are ready to share their passions with an audience or community again. We're keeping our pulse on the latest updates and have provided some here.
The evolving vaccine landscape
According to the Office for National Statistics, daily infection rates for COVID-19 in the UK are increasing – likely due to the Delta variant. However, the rise in cases isn't leading to an equivalent rise in hospitalisations. This trend tracks closely with the vaccine rollout. As more people get vaccinated, fewer people are requiring medical intervention.
As the World Health Organisation (WHO) says, "Vaccines are a critical new tool in the battle against COVID-19." As of June 2021, everyone 18 years of age and older can make appointments to receive the vaccine.
Despite the evidence supporting the safety and effectiveness of COVID-19 vaccines, some people remain hesitant to get theirs. Widespread vaccine adoption is expected to be critical in reducing the community prevalence of COVID-19, which will eventually enable larger public gatherings to take place with lower risk to event-goers.
Increased vaccinations and falling infection rates have opened the door to the return of in-person events. Individuals who have been fully vaccinated are still required to follow guidelines to prevent the spread of COVID-19. This includes continuing to work from home, wearing face coverings in enclosed public spaces, and social distancing where appropriate, with stricter measures advised in areas more affected by the spread of the Delta variant. Both indoor and outdoor gatherings are still restricted. In England and Wales, up to 30 people can meet outdoors with the rule of six applying indoors in most cases. In Scotland, rules vary by area. And in Northern Ireland, up to 500 people can attend outdoor gatherings with risk assessments required for indoor gatherings above 15 people.
As a creator of live events, you can play a pivotal role in controlling the spread of the virus through adopting science-backed safety measures and protocols at your event. Variables like size, format, location, and food service at your event will dictate which safety measures you should put in place. 
As you determine your event's policies, be sure to stay up to date on the latest guidance provided by the NHS and restrictions imposed by local authorities. Find what you need to know and do before, during, and after your event in our COVID-19 Safety Playbook, which lays out how creators can maintain the health and safety of their communities.
Vaccine verification
The landscape – and laws – around COVID-19 vaccine verification are rapidly evolving, with event creators across the globe implementing various strategies. Some are requiring proof of vaccination for entry, while others are requiring all staff members to be vaccinated. Some are even using vaccine status to determine which safety precautions apply to an individual attendee.
In the UK, entry to the Euro 2020 matches required proof of vaccination or a negative lateral flow Covid test within 48 hours of the event. Beginning July 19, venue operators are expected to have discretion on which requirements they impose for attendance at their events. That said, the government has issued guidance for organisers of large events recommending that they continue to require attendees to have the "NHS Covid Pass" to demonstrate proof of full vaccination, a recent negative test, or natural immunity as a condition of entry. Whilst this will be recommended at the outset, the government has reserved the right to mandate use of the NHS Covid Pass for entry to events should they consider it necessary to ensure the safety of attendees.
There are various ways to verify vaccine status, whether it's asking attendees to self-certify during event registration or using a specially designed app. In the UK, the NHS App can be used to show vaccination status. In addition, private software companies are developing apps that store test results and vaccine records and create scannable passes for entry to client venues.
Again, as you assess your COVID-19 safety protocols, including whether or not to implement vaccination or testing requirements for your events, make sure to comply with local laws, regulations, and orders. No matter what your policy is, be sure that it is clearly stated and enforced, including how you will handle refund requests for those who fail to comply or who test positive for COVID-19 before the event.
As the landscape continues to evolve, count on Eventbrite's Event Industry Report to keep you in the loop on how event planners are navigating regulations and requirements.
Get the Safety Playbook to help plan your event
We're committed to helping event creators navigate the COVID-19 landscape. Our COVID-19 Safety Playbook for Events is the perfect place to start planning your next in-person event.
Notice: This article is provided for general information only and is not medical, legal, or professional advice. Eventbrite expressly disclaims liability for any loss or damage that results from any application of, or reliance upon, anything in this document by you, your agents, or your guests. Please consult your legal counsel, insurance advisor, and other professionals for tailored advice on your legal obligations and how to mitigate risk at your events.
Eventbrite has prepared these materials with information that it believes is current as of the date listed. Guidelines and information about the virus continue to change regularly. You should review the most up-to-date resources and applicable local laws, regulations, and orders on a regular basis leading up to your event, which should take precedence over any of the general information presented in this article.