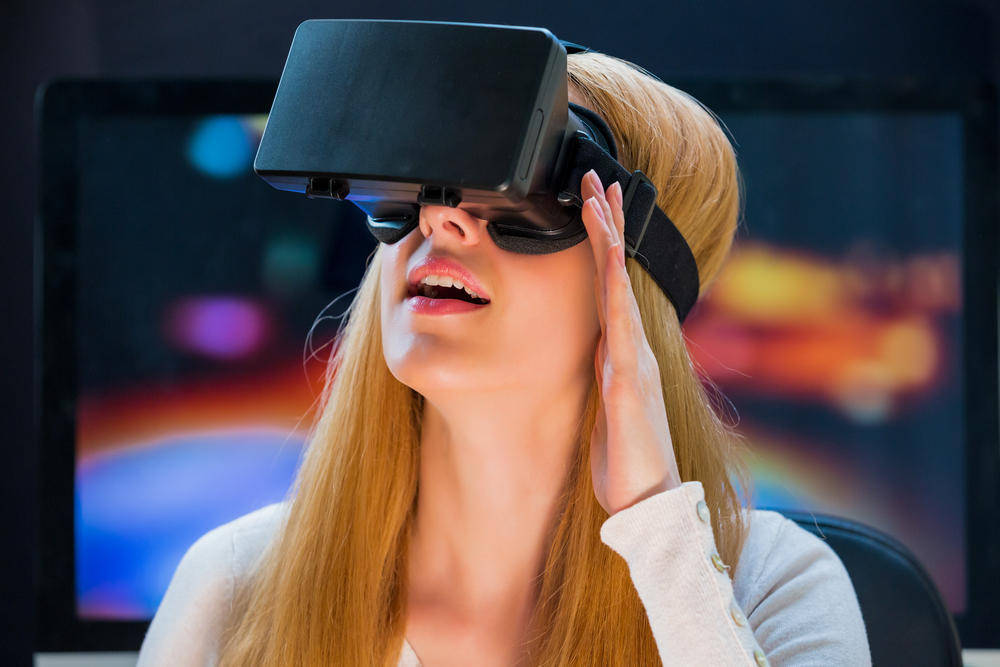 How UNICEF is Using VR at Events to Transport People into Humanitarian Crises
We typically talk about events as pleasurable, curated experiences that an organiser invites attendees to.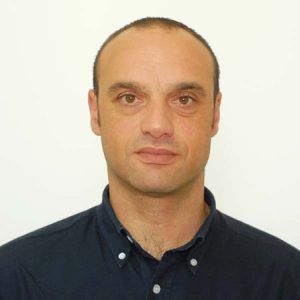 But of course the definition of events is much broader than that, and terrible events happen across the world each day. But when they're so far from our day-to-day, how do we make them feel more real? How do we drum up support and turn a statistic into an emotional reaction that motivates us to go from bystander to fundraiser and supporter of a cause?
In this fascinating talk with David Cravinho, the Global Fundraising Specialist at UNICEF, we explore the possibilities of virtual reality (VR) to transport people to humanitarian crises thousands of miles away, and how the technology could revolutionise fundraising.
What motivated UNICEF to experiment with VR technology?
One of the things that we do with our major donors, and makes a huge difference, is taking them into the field and giving them experience of projects, so they can see what they're supporting.
That works if you're looking at a small target audience that gives a high value, but not where you have a mass approach, such as face-to-face fundraising. Last year UNICEF brought on over 400,000 regular supporters through face-to-face so it's hugely important.
Obviously you can't take all prospective donors to visit a project, but what I realised a couple of years ago when I was reading about some of the early VR technology was that – rather than take the donors to the field – it had the potential to be able to bring the field to the donors.
Related: Increasing event ROI with technology
Were you concerned about the cost of developing VR content?
Yes. At the time both of the VR kits themselves weren't very accessible in terms of cost, but also the content seemed to be very complicated. Most of the content was CGI rather than film, coming from the gaming industry.
I thought it was a really interesting technology and was exploring that internally but there was resistance because of both cost and perception. Do we want to be sending our fundraisers out with very expensive pieces of kit as an organisation? What kind of message is that sending?
So how did you make the business case for it?
Two things happened last year that made a massive difference. The UN Millennium Commission produced a piece, while not exactly what I was looking for, fit our purpose well enough for us to take out and test without us having to invest in the creation of new content.
That was an eight-minute piece called Clouds Over Sidra, which follows the story of a 12-year-old Syrian girl who lives in the Jordanian refuge camp of Za'atari, just on the boarder. It shows a normal daily experience of the refugee camp through her eyes.
It was filmed with the co-operation from UNICEF staff, so it's a reflection of our work, but more important than that it's a reflection of one of the people UNICEF is trying to help. It's a representation of one of the millions of people across the world in similar situations.
It was launched last year at the World Economic Forum to show world leaders a different perspective of the refugee crisis. I got in touch with the directors of the film and they were happy for us to use it for fundraising.
Did you have to make a big investment in VR equipment?
The equipment to view it was becoming a lot more accessible; Google Cardboard compatible headsets meant the price came right down.
Because it was an eight-minute piece, to make it more suitable for a high volume situation, showing a lot of people, we worked with the directors to get a four-minute edit down. It was a lot more focused on Sidra, the main character, and on her story.
We recorded voiceovers in 13 different languages and we're now using it in over 30 countries. We're using it with a range of different equipment – in some places we're using it with a smartphone and a basic viewer, which costs $10, in other places Samsung is supporting us with their Gear VR headsets.
Where are you showing the film?
We're using it in lots of different contexts, in some places on the streets, in others in shopping centres, with our major donors. We're using it with our fundraising teams as well because we have lots of fundraisers who care deeply about the organisation's work, but have never had the opportunity to see it in action.
VR brings the work to life and has a hugely emotional impact. People give from a very emotional place; often people will rationalise it afterwards, but the decision to give tends to be more emotive.
What VR does, in its immersive nature, is enable people to make that emotional connection with the impact of their work, so it's been really successful.
For us it's breathed new life into a fundraising channel that's become a little bit tired and banal in some ways. People see fundraisers in the street and often avoid them because they have negative perceptions but this is something different and it's very, very engaging.
Related: How brands are innovating event experiences by integrating digital
Do you hope more people will be able to access the film in their own homes as the equipment becomes more mainstream?
The original eight-minute film is already available; it's one of the most successful pieces of VR footage that's publicly available in the VRSE app.
What we're hoping to do in the future is create more pieces of content that show a wider breadth of UNICEF's work. Some of that has already started, with filming underway. That will become increasingly possible as the cost of VR content comes down.
Is it difficult to find a production company to produce VR content?
There are a lot of production companies entering the VR space. I think with the amount of investment and PR put into the technology by some of the big players like Facebook and Samsung, people see not only that this is where the industry is going, it's also where it's being driven.
What is harder is to find a production company with the right skills and experience. There are a number of production companies that are very skilled at making emotionally engaging and appropriate video fundraising content but, of those, they're not necessary the ones moving into the VR space. They maybe come from more of a gaming or documentary background so it's quite hard to match up those skills.
Related: 10 Event technology trends you need to know in 2016
Is the cost of producing bespoke VR content worth the gains?
Yes it is. The first thing to note is that the cost has come down significantly, but what we've found is that the public is responding very well where we're using VR with them.
In the case of face-to-face fundraising, it encourages people to stop with an open mind and open disposition. Rather than the fundraiser stopping people, it's more a case of people coming up and saying, 'What's this about?' because they see the equipment and they're interested. That's the way we'd like to start every conversation!
In Croatia, people were queuing 40 minutes to have a go, which is unheard of.
Do you have stats showing its effectiveness?
Yes we do. I'm not going to share exact figures, but we see a higher propensity for people to stop and a significantly higher propensity for people to go on to be a donor.
On average, it might take a fundraiser somewhere between 10-13 conversations to get one regular donor, but with VR that number is more likely to be five or six.
Related: The event organiser's comprehensive guide to RFID technology
Do you think you're riding the crest of a wave and once VR content becomes commonplace it will not be so effective?
Perhaps its effectiveness at starting the conversation will decline. For most people watching it at the moment it's usually their first VR experience. But what is true is, if it's good content, it will still deliver a higher emotion impact.
I've watched Clouds Over Sidra hundreds of time, in all different languages, over and over again, but I still get really choked up. I've got daughters around the same age as Sidra and I still find it emotionally impactful.
That reaction is true across the different cultures where we show it; people have a very strong emotional response to it and that's due to the content not the novelty behind it.
Can you see any other uses for VR for charities and fundraising?
 We're already looking at using it to support our programmatic work; if you have health workers in remote locations it gives you the opportunity to train them, expose them and give them practise in simulating scenarios.
In the same way the aerospace, defence and real estate industries are using it in their industries, we're just scratching the surface of what we can do.
For example, we could use it to connect different audiences, so school children in Malawi with school children in Manchester. The potential is huge.
Currently, the tools are being developed from specific technology and entertainment sectors but if we look at other technologies like mobile phones, I think a lot of the innovative uses were not from the Motorola's or Nokia's, it was from grassroots users across the world.
If you look at mobile payment, which is huge in Africa, or at credit systems that mean micro-businesses can operate a lot more efficiently in Bangladesh or Uganda, this was driven by grassroots users and not big companies. I'm sure very creative uses of VR will be coming up over the next few years as it reaches those audiences.
Related: How tech transformed events
Are there any challenges for anyone wanting to explore VR?
One of the things we've learnt is that the role of the guide in VR is really important. That's particularly true at the moment because most people viewing it aren't familiar with the technology.
It was really important for us that we gathered learnings and experiences and applied that to training our fundraisers who steward people through the experiences and create the right expectations.
We need to be very clear with people about what we're asking them to consider before showing it to them. It's an experience with a very strong emotional impact so there's a moral responsibility not to just strike people when they're vulnerable and ask them for a donation afterwards, but that they go in with their eyes open and understand this is why we're doing it.
You need to make the connection between the actual reality and the virtual reality so they know their choice to make a donation will have a real impact on hundreds of children – it's not just about entertainment and showing them a cool piece of video.
So do charities have a responsibility to the viewers of VR content?
Yes. It's an intense emotional experience so we've got to be cautious about what we expose people to.
Clouds Over Sidra doesn't show despair or misery as they are sometimes portrayed in print or TV adverts by some charities. If it was, I think it would be too much.
If we're going to be using VR, as a sector we have to be very aware not to dial it up to 10. People who are walking down the street just going about their business are not expecting to be thrust into a situation and see a woman dying in front of them. It's important to bear in mind how much more immersive VR content is.
Conclusion
Virtual reality looks set to be a milestone in fundraising history, for the first time allowing thousands of donors to visit war zones, disaster sites and poverty stricken destinations and see first hand why their money is desperately needed.
For the wider events industry, there are also exciting opportunities. VR could open events such as festivals, concerts, gigs and conferences up to global (potentially year-round) audiences and presenting a significant new revenue stream.
David will be amongst a number of Virtual Reality experts at VRX Europe, held in London on 12-13 May 2016.