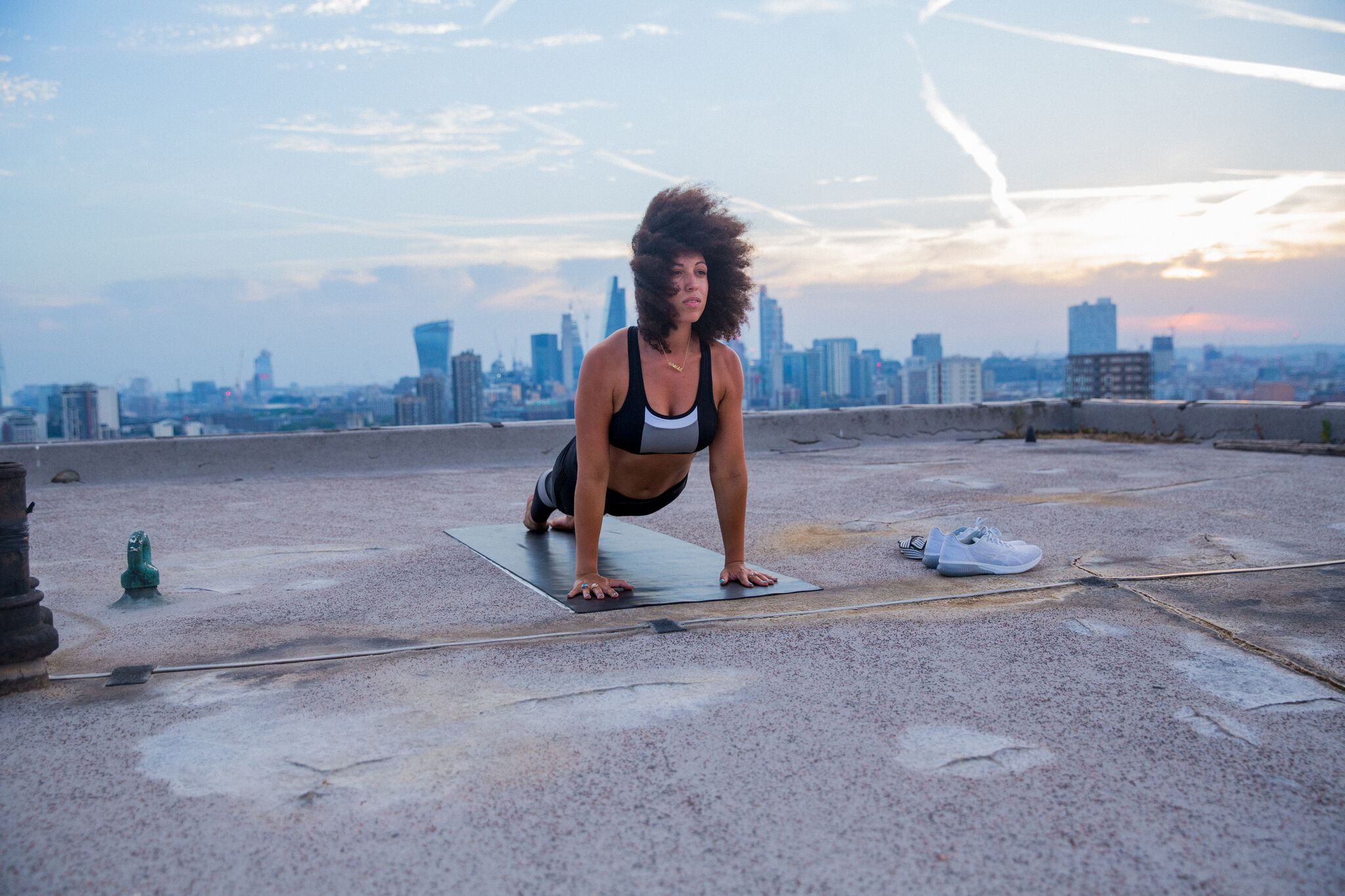 Passion to Project: How Gyal Flex Events Merge Hip Hop and Yoga to Create the Perfect Flow
From bikram in Balham to hatha in Holborn, with the odd downward dog in Barking, London is home to millions of yoga enthusiasts. The number of classes listed on Eventbrite has tripled in recent years, from 2000 in 2016 to more than 6000 in 2018, making it the city with the most yoga events on our platform, globally!
And as event organisers prepare to celebrate World Yoga Day on 21 June, we caught up with yoga teacher Sanchia Legister to talk about London living, her hip-hop meets yoga and meditation Gyal Flex classes, and how she's taking a bold approach to ensuring everyone has the chance to find their flow.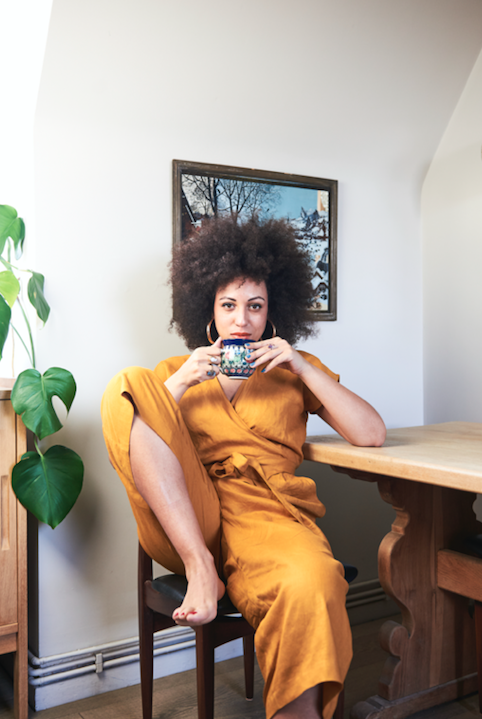 "I guess we are stressed out. London is so busy and people are turning to yoga to find relief and calm and some time to themselves," says Sanchia, who joined us fresh from an early-morning session in Shoreditch.
So, why does she think yoga is the wellness activity of choice for so many strung-out city slickers? "It's very hard to think about something else when you are moving, breathing, following instructions and keeping track of your body."
But finding a yoga class that offers a release from day-to-day London life means locating the right space and learning with the right teacher.
"Before becoming a yoga teacher, I had struggled to find a vibe I liked. Then I thought, I could be complaining about the situation or maybe I could be the person who was able to offer something different and bring something different to the environment. And so, I just went out and tried to do that."
Vinyasa, the discipline Sanchia teaches at Gyal Flex, connects every movement to a person's breath, which means each practice demands full attention – perfect for distracted Londoners.
Reconnecting with the mat
Sanchia had tried yoga while studying at the Royal Central School of Speech and Drama but it just didn't click. "I was on a course that looked at directing, costume and theatre for change and theatre for social development. We did yoga, but I didn't really connect with the teacher."
A few years later, while training for marathons with running collective Run Dem Crew, Sanchia gave yoga another go. "I felt there was more to it than the physical practice, but I didn't know what at the time," she says. It wasn't until she came across ex-DJ turned yogi Carl Faure (the co-founder of two Stretch studios based in East London) that things started to fall into place.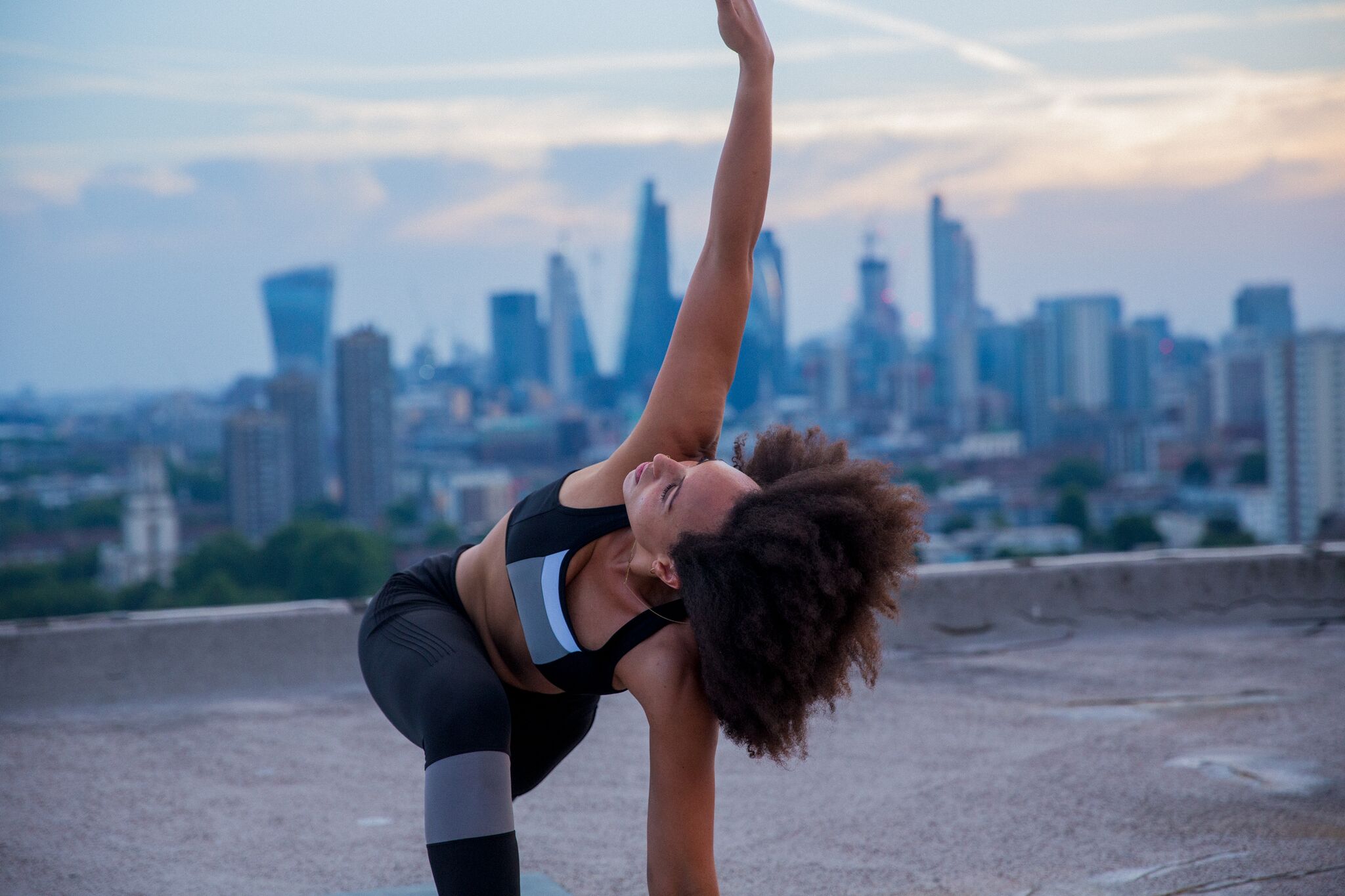 "I had found a flow on YouTube that was just seven minutes and 12 seconds long, but even sticking to that was a challenge," remembers Sanchia. Carl offered a bespoke session for her and another runner, and that's when she realised just how important it is to have a connection with your teacher. "That was a big thing for me when it came to sticking to yoga. It's important to find a rapport with your teacher and their energy, and to really enjoy the playlist. I really liked his spiritual chat, which was down-to-earth and real."
But when he suggested Sanchia take up teaching herself, she took some convincing. "I thought, 'you've lost the plot' because I don't know the names of any of the poses. I had taught before – I was a youth theatre director for years – so the element of teaching of someone wasn't scary but the element of teaching something I knew nothing about was really scary. I've realised now that I'm quite a perfectionist and, while I don't mind failing, there's a vulnerability that comes with doing something like this."
A positive playlist
Today, Sanchia's advice for aspiring event organisers is 'less thinking, more doing', and it's this bold approach that led to her launch Gyal Flex in early 2017 having completed her yoga training. Challenging traditional yoga stereotypes, her classes combine yoga poses and meditation practice with a hip-hop, R&B and soul soundtrack – and the monthly event represents her ambition to bring something different to the scene.  
"People might think that's gimmicky, but I am not gimmicky. I have a genuine love of hip-hop, RnB and urban/black music. It's freedom for me. I play that music because when I want to get into my body it's that music that helps me get there a bit quicker." She admits that she has, on occasion, spent hours crafting the perfect playlists, which tend to feature a mix of old school and new school tracks.
"I think about it in terms of energy and the time of day of the class. It will start off a bit more chill to warm up the body and help people leave the outside world. Then it gradually builds to a bit more energy for the physical stuff and finally comes back down to more grounded sounds."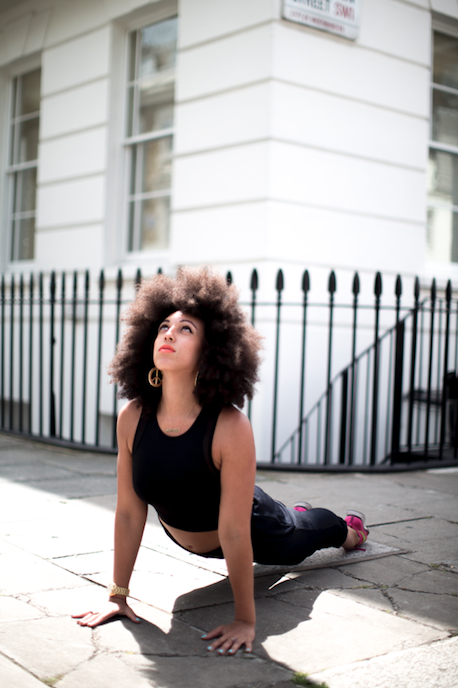 And in between using Instagram (@MissSanchiaLege and @YogahoodLdn) to market her events, the platform has provided an opportunity to seek out special requests. "I'll go on Stories and ask if anyone has come across any particular awesome tunes. Like Kanye's recent work, where he has been investing his energy into this amazing choir."
There's also the message to consider when making her selection. Don't be surprised to hear feel-good tracks like Skepta & WizKid's Energy, with its 'bad energy stay far away' chorus, and the spiritual interludes of Stormzy's Blinded By Your Grace combined with a dose of Jill Scott while bending and stretching your way through one of Sanchia's classes.
Spaces with a difference
"I don't want to ignore the fact that yoga is a spiritual, sacred practice. To me it is and I don't think serving it up in a different way is taking away from that." As a result, Sanchia wants participants to feel free from the rules of a studio space.
"A lot of studios have a very quiet energy when you come in, I wanted to build a bit more of a community. I want people to come in and recognise people from the last session and chat. I have organised post-sessions brunches and encouraged interaction by putting question cards on the mats."
In the past, these conversation cues have ranged from the reflective ('how many times did you do something for someone this week?') to more light-hearted soul-searching ('are you Beyonce or are you Solange?').
Sanchia also places an emphasis on communicating with her attendees through 'backchat sessions' held after class and via social media. "Often teachers have another class right away or they need to vacate the space, but I wanted people to have a safe environment to ask me anything wellness or yoga related. The best compliment I get from people when they meet me in real life is that I'm exactly the same as I am on the 'gram. Just as approachable and just as silly."
Lessons learnt along the way
"I wanted to bring yoga to spaces that weren't traditional yoga spaces, to show people that you can do yoga anywhere." And when it comes to pushing the boundaries of what a yoga class might look like, Sanchia says The Book Club on Leonard Street has been especially open to her ideas. It's here that she recently held a session dedicated to the music of Sade.
She admits that bringing a vision to life can be daunting but that, ultimately, it's best to just go for it. "It took me a year to get my website up and running, but did it really change that much from three months making it or six months making it to a year making it?"
"You can get caught up in worrying about what people might think. But if you have tried your best and the intention is there, then people will feel that from you."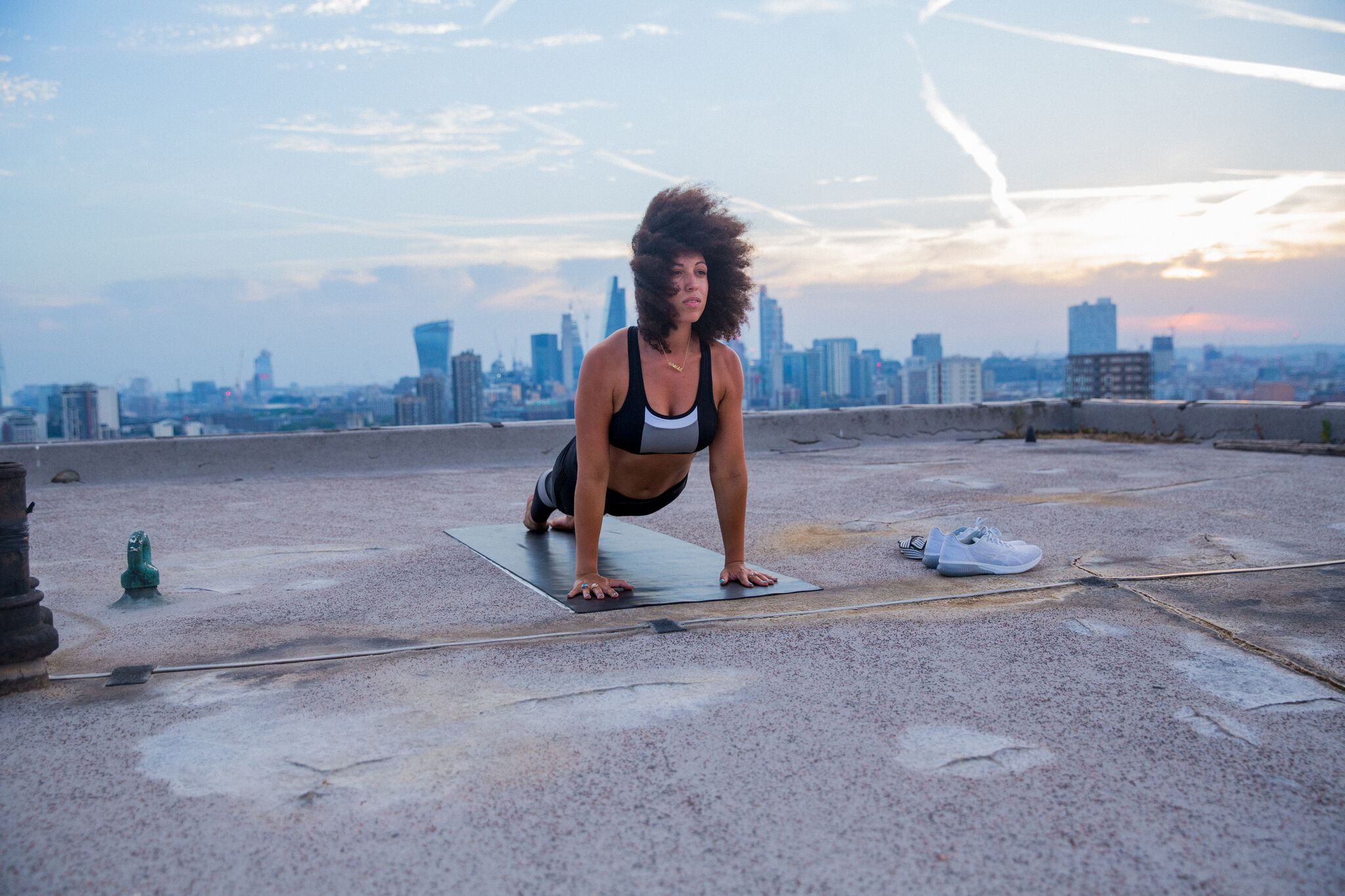 After all, you won't know if something works until you try it. "At my first event, I had 50 mats and 52 people turned up – you can surprise yourself! Then you build on what you think could be done better. Like, was the venue right, did you remember to print out a sheet to capture people's emails?"
Using a ticketing platform like Eventbrite has helped – Sanchia recently realised people were finding her events through the site by searching 'yoga' and 'hip-hop'.
"I didn't realise Eventbrite could be used like a search engine," she says. "Plus, the support team were so helpful when I was struggling with multiple event ticketing. For a one-woman show like me, that sort of after-care is really important."
As for the future, Sanchia's just as focused on creating a space for everyone to practice yoga as ever. "I've been able to hire my friend's sister and basically give back a little bit – it gives her experience of events and me a right-hand person. She'll help me welcome guests and sort the layout of the room, so I'll have more of a chance to focus on the event itself."
With plans to add more classes and venues to her schedule, it's the monthly Gyal Flex sessions that Sanchia says she is most proud of. "It was a bit of a dream really to bring hip-hop to yoga, but it sells out all the time. I'm really glad I took that leap of faith and jumped into it. The class is slowly becoming more representative and the room is starting to look like a London tube or a London bus does because of all the different kinds of people here, which is great."
Catch Sanchia's next event – which is part of Moon Festival – at Woolwich Centre Library on 19 July. Featuring a 60-minute moonlight vinyasa flow followed by a 30-minute meditation, it promises to be an extra-special late-night session and features a moon-themed playlist that's been curated by Run Dem Crew founder, poet and DJ Charlie Dark. Get your tickets here!
What are you waiting for? Take the leap and start organising your first event with the Eventbrite Organiser app.