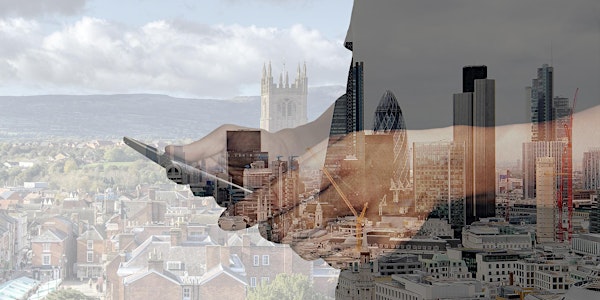 4th European Conference on Banking and the Economy (ECOBATE 2016)
Location
Morning Programme: Winchester Business School, University of Winchester
Afternoon Programme: Winchester Guildhall
Winchester
United Kingdom
Description

The primary objective of the European Conference on Banking and the Economy (ECOBATE) is to bring together eminent researchers, policy-makers and industry leaders from all over the world, including from regulators, national and local authorities and think tanks, to discuss and exchange ideas on current issues in banking, finance, financial markets, central banking, economics, financial regulation, asset management, risk management, new financial services and policy.
ECOBATE aims to provide a platform for academics and research students, as well as policy makers and practitioners to present and discuss major critical banking challenges and issues. Attendees will have an opportunity to ask questions and engage with leading thinkers and policy-makers.

Research papers on banking, finance, monetary economics, monetary policy, macroprudential policy, asset management are mainly presented in the morning and early afternoon parallel sessions. Researchers presenting papers are required to obtain a full day registration, which includes lunch and refreshments.
From 4 pm, the interested general public is invited to join, after registering for the free ticket. Many keynote speakers and plenary discussions will take place in the afternoon and evening.
This year's conference is organised with the support of the Centre for Banking, Finance and Sustainable Development, University of Southampton.

We hope to see you there for what will be a thought-provoking and insightful conference.
For more information about the speakers, the venue, transportation, accommodation as well as media from the last years, please visit ECOBATE.ARBE.ORG.UK
KEYNOTE SPEAKERS

---
Sir Vince Cable, former Secretary of State for Business, Innovation and Skills
Professor David T. Llewellyn, Professor of Banking, Loughborough University
Mr Georg Fahrenschon, President of the German Association for Savings Banks (Sparkassen)
Karl-Theodor zu Guttenberg,

former Minister of the Economy, Defense, Germany
VENUE
---
This year, unlike at previous ECOBATE events, the first part of the conference, from 8.30am (registration) until 15.45hrs takes place at the Winchester Business School, West Downs Campus, , SO22 5HT Romsey Road, University of Winchester.
At 15.50hrs a bus will take the delegates from the Winchester Business School to Winchester Guildhall, where the remainder of the programme, including the Best Paper Awards, will take place (4pm to 8pm).

Google Maps:
University of Winchester Business School

For further details please see the travel information on the official website.

WHO SHOULD ATTEND
---
Banking practitioners and central bankers
Finance academics

Banking executives and innovators
Researchers and students
Think tank members
Local government officers and policy-makers
Local business leaders
Interested members of the public
WHAT'S INCLUDED

---
in the full registration:
Conference material and program
Access to all sessions
Lunch and coffee/tea breaks

Other administration/organizational costs



in the free pass:
Access to all keynotes and discussions from 4 pm
CALL FOR PAPERS & PUBLICATION OPPORTUNITY

---
Paper submissions are now closed.

Papers submitted for the conference can also be submitted for consideration in the Journal of International Financial Markets, Institutions and Money, subject edited by Professor Richard A. Werner, Director of the Centre for Banking, Finance and Sustainable Development.
IMPORTANT DATES

---
Deadline for paper submissions: 12 July 2016

Deadline for paper presenting delegate registration on Eventbrite: 15 September 2016

Early bird ticket sales end: 10 August 2016

Conference date: 12 October 2016
BOOKING TERMS AND CONDITIONS

---
Registrations are non-refundable after 31 September 2016. A refund of pre-paid fees will be made, excluding an administrative charge of £100, provided that a written request is submitted by 31

September

2016.
Bookings must be accompanied by full payment. Banking transaction costs are not included in the ticket price.

For delegates not presenting papers and wish to attend the full day, tickets can be bought for cash at the entrance.
Registration fee includes charges for conference participation only. Arrangements and costs of visa, travelling and accommodation will be borne by the attendee.

EXTERNAL LINKS
---