Description
Beats Working For A Living*
An informal afternoon / evening of talks, discussion and advice for musicians or those tempted to pursue music as a career.
hosted by ROCO, 342 Glossop Rd, Sheffield S10 2HW
as part of Year of Making.
Featuring

ONE-TO-ONE ADVICE
PRS for Music surgeries with Daniel Jones (PRS for Music) & Nigel Humberstone (In The Nursery, Sensoria).

Grants for the Arts advice from Richard Brown, Relationship Manager, Music inc. Education Hubs,Arts Council England.

Distribution advice from Sophie Townsend, freelance Music Consultant (ex-AWAL/Kobalt)
Simply sign up for one-to-ones on the day.
BREAKING BOUNDARIES (panel session) 15.30 - 16.30
Meet representatives from a Record Label (Cath Hurley, Rough Trade), Booking Agent, Artist Manager (Sarah Brooksbank, (The League International) and freelance Music Consultant Sophie Townsend (Moderator).
Find out what our guests do, what types of artists they work with and why and get the latest info on trends in their area of the music sector.
FOR THE LOVE OF IT (panel session) 16.40 - 17.30
- Diane Rodgers (Moderator), (Sheffield Hallam University, Black Light Ray)
- Luke Twyman (The Audacious Art Experiment)
- Winston Hazel (Kabal, DJ)
- Nigel Humberstone (In The Nursery, Sensoria)
To what extent 'doing it for the love/for the kids' is sustainable in the current climate and do Sheffield musicians do things differently - are we distinctly DIY?
CITY TALK (discussion) 17.40 - 18.40
- James O'Hara (Picture House Social, Threads Management)
- Auriel Majumdar (Moderator)
- Polly Ives (Music In The Round)
- Jo Wingate (Sensoria)
Is Sheffield a Music City - one that is musician-friendly, has great venues and a great reputation beyond its own borders?
Is everything in place to make music happen the way we want it to?
If not, how do we change that? There will be some guests coming along to chat about this subject but this is a very open session and everyone is welcome to chip in with their thoughts and ideas.
plus
NETWORKING DRINKS 18.40 - 20.00
- all participants will get a free drink voucher.
Accompanied by live music from Steve Edwards.
The event is free but places are very limited and in demand - please only book if you are sure you can make it. If you do need to cancel then please give us 48 hours notice minimum.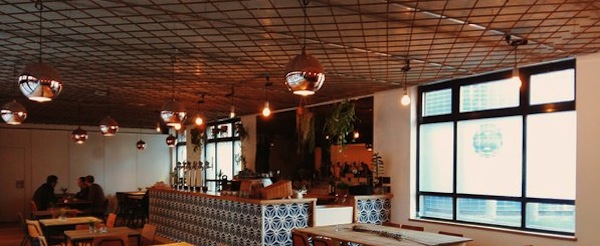 *title in trIbute to Martin Lilleker, author of 'Beats Working For A Living' & 'Not Like A Proper Job', champion of Sheffield music and thoroughly lovely man.