Event Information
Refund Policy
Refunds up to 7 days before event
Identify the social values of your organisation to improve business performance, increase staff satisfaction and drive profits.
About this Event
We are delighted to introduce our CSR Training Course. This comprises of six one-hour modules over six weeks.
Book the first 5 modules and you will be invited to participate in the 6th and final module for free. Or you can pay as you go.
All training is recorded, so if you miss a module, don't worry, a link to the recording will be sent to you anyway.
An Introduction to CSR legislation
How do you currently navigate all the legislation and regulations that may affect your organisation. How do you incorporate them into your operational systems?
What is essential and what is optional? What could be considered optional could also be seen as operationally vital in today's world of social media, fragile reputations and trust.
This module covers :
the wider picture affecting the way we do things
legislation, regulations, directives
standards and accreditation
the CSR four pillars of environment, workplace, community and philanthropy examples of legislation, regulation, standards and accreditation for each
What happens when it goes wrong?
What happens when it goes right?
Mitigation
Examples of fines and sentences
All courses are accompanied by a delegate's workbook to make it easier to follow and to make your own notes. Look out for the link to the dedicated landing page (which will become available after you have booked) and download in preparation for the module.
The training course is for those who wish to develop their organisation's CSR policy including CEOs/MDs, executive teams, senior leadership, HR managers and CSR professionals. The course is also suitable for anyone who wants to gain a better understanding of the importance of CSR in the workplace.
On completion of each module, you will be required to complete an online questionnaire to receive a digital acknowledgement certificate for completion of that particular module.
A digital certificate of training PDF is supplied on course completion. Signed by CSR-A for proof of authenticity and endorsed by the IAM and Buckinghamshire New University
The course counts towards personal development CIPD.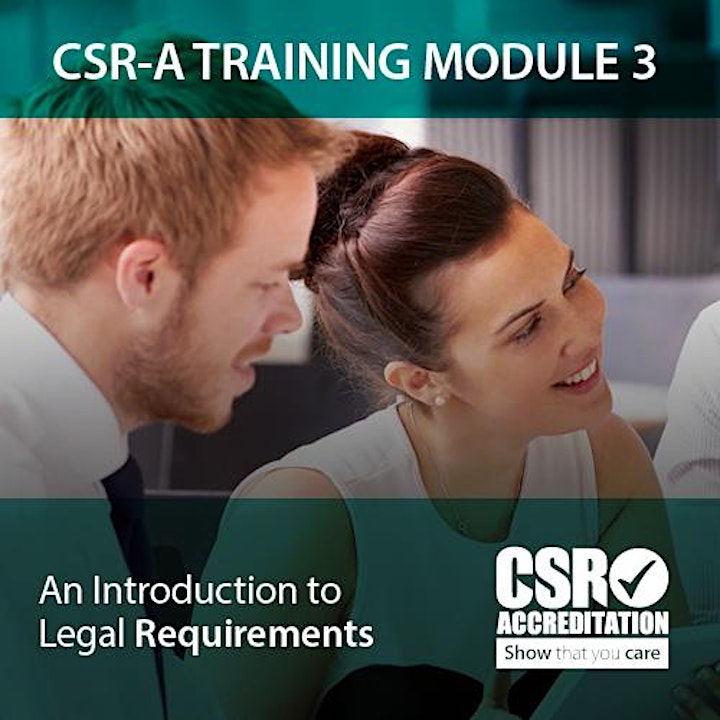 Location
Refund Policy
Refunds up to 7 days before event