Medway Non-visible Disability Initiative: Launch Event
Launch of Medway's Non-visible Disability Initiative
About this event
What is a non-visible disability?
A non-visible disability is a disability or health condition that is not immediately obvious. It can defy stereotypes of what people might think disabled people look like.
This can make it difficult for people with non-visible disabilities to access what they need. The impact of living with a non-visible disability can be slight, or can have a huge effect on someone's life.
Why is it called a non-visible disability?
Many disabled people self-identify in different ways. There are several ways of talking about non-visible disabilities.
Some people with disabilities that are not obvious prefer the phrase 'non-visible'. This is because the word 'invisible' can erase the legitimacy of the disability, or imply the disability does not exist.
'Hidden' disability can imply a person is hiding their disability on purpose. 'Less-visible' disability does not encompass those whose condition is completely non-visible.
With non-visible disabilities it is important to emphasise that even though the disability cannot be seen, it does not mean it does not exist.
Some 'non-visible' conditions are visible or obvious sometimes. Also, they can be 'seen' by some people who might have a better understanding of the condition. But they are not usually visible to others.
Non-visible disabilities are named this way because you cannot always easily see the nature of the disability. Some people with non-visible disabilities might use mobility aids, whereas others will not.
Also, some people with non-visible disabilities might have a 'dynamic disability'. This means that sometimes they might use a mobility aid, but other times they might not need it. Likewise, sometimes they might need to use a priority seat on busy public transport. Other times they may not feel they need to.
Which disabilities are non-visible?
Daily life can look different for people with non-visible disabilities. Non-visible disabilities include a wide range of disabilities. These are not limited to, but may include:
mental health conditions, including anxiety, depression, schizophrenia, personality disorders, obsessive compulsive disorder
autism and Asperger's syndrome
visual impairments or restricted vision
hearing loss
sensory and processing difficulties
cognitive impairment, including dementia, traumatic brain injury, or learning disabilities
non-visible health conditions, including diabetes, chronic pain or fatigue, respiratory conditions, incontinence
There are many different types of non-visible disability. The kind of support that people with non-visible disabilities need differs.
It is best not to assume what kind of support someone might need. Listening to the needs of disabled people and acting on them is the best course of action.
How should I act towards people with non-visible disabilities?
People with non-visible disabilities want to be treated with respect and as individuals – just like people with visible disabilities and the general population. Even though you cannot see evidence of a disability, the disability still exists.
Nobody has to tell you they have a disability, or explain what it is. People can choose to keep this private. Some people may choose to wear a lanyard or carry a badge to show that they have a non-visible disability. It shows they may need extra support whilst travelling or shopping. Other people with non-visible disabilities prefer not to do this. Some people may wear a different lanyard or badge to alert you to their disability or 'impairment'.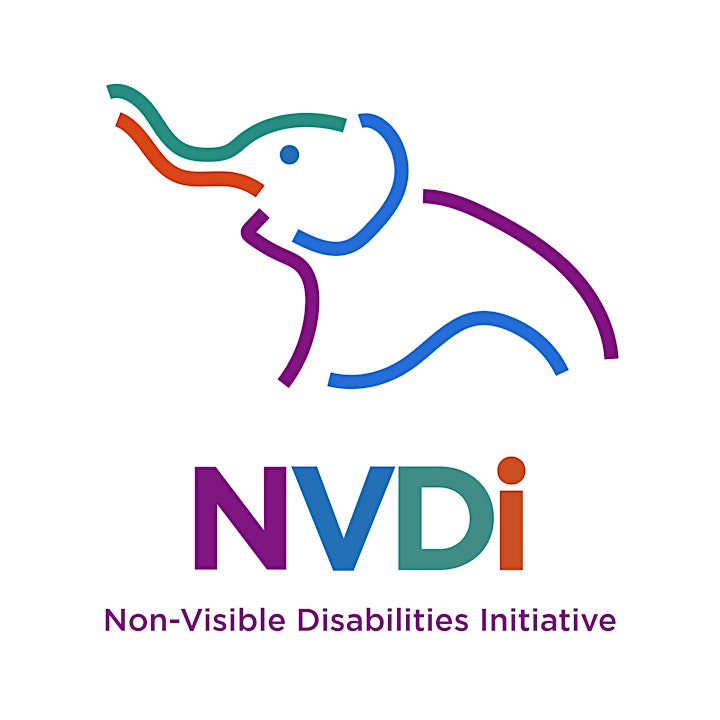 The Medway Initiative can be broken down into 4 parts;
1. The First part of the of the Medway NVDi is working with the Alzheimer's Society, in order to encouraging the retailers in Rochester High Street to undertake a Dementia-Friends Awareness-Course, with the aim to make Rochester High Street the first Dementia Friendly High Street in Kent- Medway leading the way! Following Rochester the Medway NVDi team plans to work with all retailers across Medway. 2.
2. The second part of the initiative is the development of the Medway-Locals Phone App. in association with Rochester High Street retailers, the Mobile App. will also highlight disability access & services. After being 'piloted' in Rochester it will be rolled-out to other Towns in Medway. The Mobile App. is being developed by a Student at the Medway campus of the University of Greenwich with their support. Another example of Medway leading the way
3. The third part of the initiative is the creation of a Non-Visible Disabilities Awareness Qualification. The NVD Awareness-Course is being developed by Mid-Kent College in association with Medway Adult Education and a Parkinson's Nurse Specialist. It is anticipated that the course will be in three-parts (Level 1-3), which will include an awareness course for 'all' front line Staff'. >bold type< 'The aim of the qualification is to raise awareness of non-visible disabilities for those working in customer service or front line roles. The qualification will include a combination of theory based learning and practical workshops to equip the learner with the knowledge to recognise non-visible disability and the skills to empower them to make their customer and/or service user experience one that promotes inclusivity and celebrates diversity'. Medway leading the way! >bold type end
4. The 4th part of the initiative are the links that are being established by creating a Charity Sub Group in order for charities representing non-visible disabilities to have input in the design of the qualification i.e. Ataxia UK, The Alzheimer Society, Centre for Independent Living (Kent), Disability Medway Network, Headway, Healthwatch,
5. There is also a possible 5th part of the Medway initiative. The Medway NVDi has been encouraged i.e. Medway is place where initiatives, like the Non-visible Disability initiative is encouraged. That is why the Steering Group of the Medway Non-visible Disability Initiative is backing Medway's application to be City of Culture in 2025! And that is why we have asked the Medway City of Culture team to be represented at the launch of this very important initative.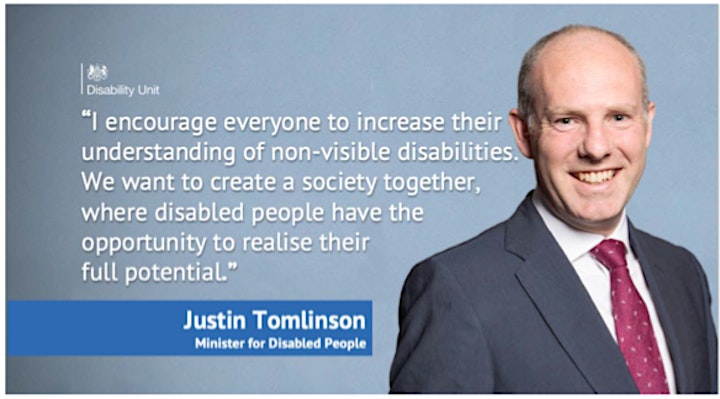 Organiser of Medway Non-visible Disability Initiative: Launch Event