Description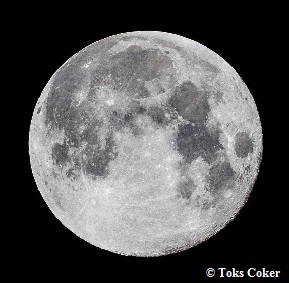 HAPPY FULL MOON IN CAPRICORN HEALING CIRCLE
HAPPY FULL MOON
HAPPY PARTIAL LUNAR ECLIPSE
HAPPY DHARMA DAY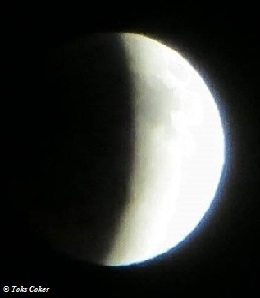 This wonderful gathering is from 7pm to 9pm. It is a one hour meditation ONLINE OR IN PERSON. Please arrive punctual for 7pm to start at 7:30pm. Recordings will be sent to you. Toks will be channelling with CRYSTAL SINGING BOWLS, crystals, sound healing and more.
The Full Moon has a natural rhythm we follow. Every Full Moon we address the following:
1.

Celebration:
What are you celebrating?
2.

Completions:
What have you completed?
3.

Revelation:
What has been brought to Light with this Full Moon?
4.

Abundance:
What abundance has come through with this Full Moon?
5.

Blossoming:
How have you blossomed? Where have you blossomed?
6.

Ripening:
What has ripened? What has served you?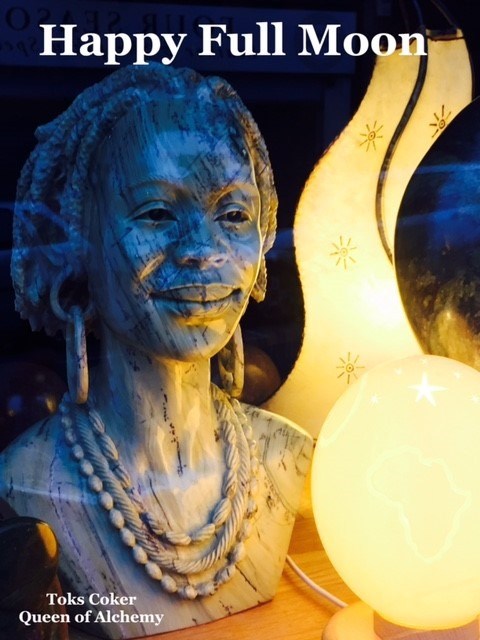 With the Full Moon in Capricorn and Sun in Cancer in particular, we will be processing the following Energies:
MINDFULNESS
What triggers are you aware of?
What negative patterns are you aware of?
What pattern would you like to change?

SELF CARE
How are you nurturing yourself?
Do you put yourself first?
How can you take more care of yourself?


MOVING FORWARD
What is holding you back?
How are you holding yourself back?
Are you ready to move forward in your life?

BLAME
Blame is a block to your progress & happiness.
Who are you blaming?
Are you ready to let it go and move on?

HEALTH
Have you been so busy that you haven't had time to just stop and relax, and take time for you, in a healthy, supportive and sacred way?
What Full Moon action could you take to nourish yourself?
Attend the Full Moon Gathering with Toks.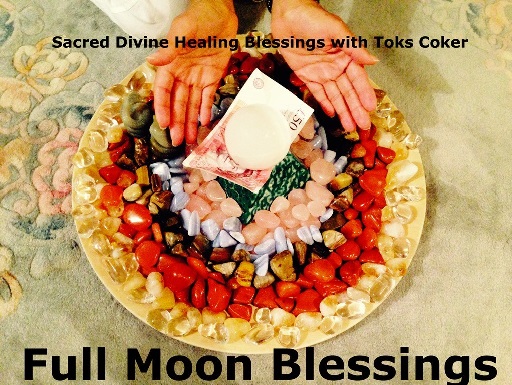 What will this Medicine Meditation with Toks Coker do for me?
Here are some questions to ask yourself:


Are you looking to feel more empowered?

Have you lost the natural rhythm in your life?

Do you feel you are wanting more flow in your life?

Are you feeling stuck and lifeless?

Have you had enough of where you are in your life?

Are you ready for spiritual help and your own spiritual evolution?

Are you ready to take responsibility for your own spiritual development?

Are you looking for a push, a nudge to move your life forward?

Is it time for more clarity in your life?

Have you lost direction and focus?

Are you needing to relax and be in a safe healing space?

Is it time to move your energy in a different direction?

Are you wanting to top up on your spiritual life force?

Is the search for fulfilment impossible?

Are you looking for more peace in your life?

Is it time to find answers?

Are you looking to improve your relationships or simply calm yourself down?

Do you think it is time for a healing experience?

Is it time to release what no longer serves you?

Is it time to transform negative habits into positive ones?

Is it time for your own personal healing?

Are you ready to give some quality time to yourself and your own happiness?
If you answered YES to any of the above, you know that there are many possibilities for you, when you attend a Moon Alchemy Medicine Meditation Gathering with Toks Coker.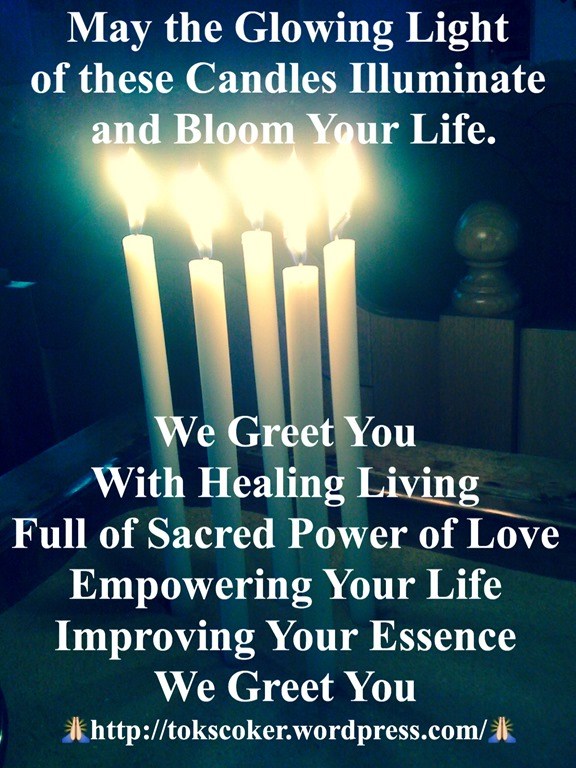 Capricorn's Planet: Saturn







Capricorn's Symbol: Mountain Goat






Capricorn's Element: Earth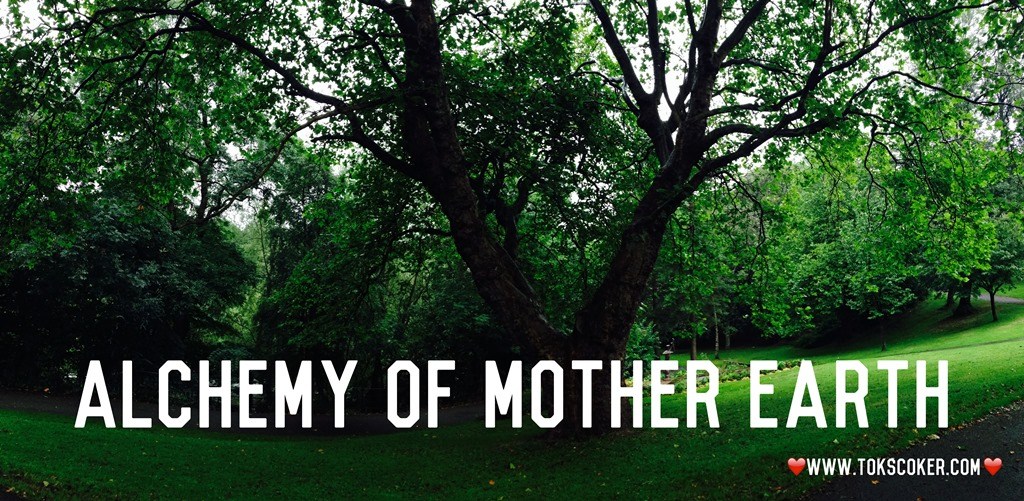 CAPRICORN'S POSITIVE QUALITIES
Responsible
Disciplined
Practical

CAPRICORN'S NEGATIVE QUALITIES
Hard
Unforgiving
Condescending
CAPRICORN QUOTE:
"Making a decision was only the beginning of things. When someone makes a decision, he is really diving into a strong current that will carry him to places he had never dreamed of when he first made the decision." The Alchemist, Paolo Coelho
Cancer's Planet: Moon






Cancer's Symbol: Crab







Cancer's Element: Water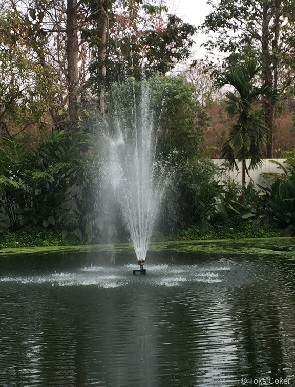 CANCER'S POSITIVE QUALITIES
Tenacious
Loyal
Emotional

CANCER'S NEGATIVE QUALITIES
Moody
Insecure
Suspicious
CANCER QUOTE:
"The most precious gift we can offer others is our presence. When mindfulness embraces those we love, they will bloom like flowers." Thich Nhat Hanh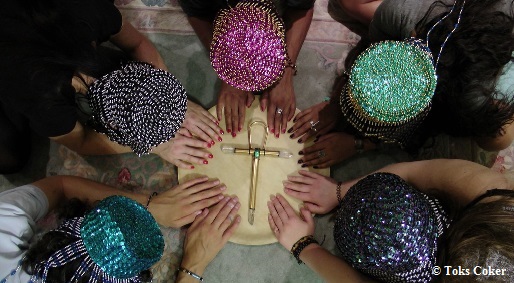 We meet in a Circle so that We May:

1. Meditate

2. Pray

3. Channel Crystal Light

4. Send Healing Energy

5. Receive Healing Love

6. Celebrate our Lives


This Moon Alchemy Medicine Meditation Gathering is a wonderful sacred time to celebrate yourself and your completions. We will celebrate actions you have completed and areas in your life that are blooming. Sometimes we do not know how much we have achieved until we sit in a sacred supportive space to do this.
CAPRICORN QUOTE:
"The path was written in the omens, and there was no way I could go wrong." The Alchemist, Paolo Coelho


Toks has been holding

Moon Alchemy Medicine Meditation Gatherings for 20 years now. Toks Channels Invocation Blessings that Inspire and Encourage One's Own Personal Spiritual Journey. They are Channelled in such a way that it is as if she is talking directly to you......to the very Heart and Soul of you.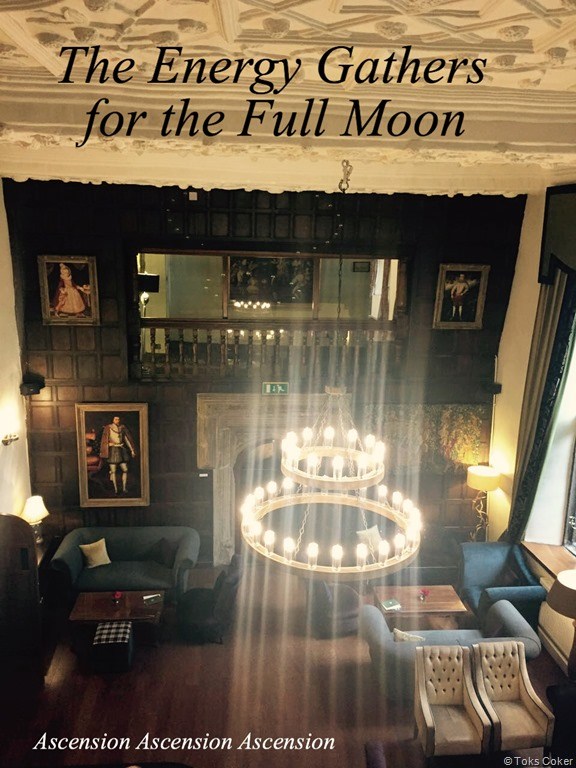 The Full Moon Meditation is Guided and Channeled by Toks - Live and in the moment. Here is some of the Magic that it entails:


1. It is a Journey to your Sacred Space of Light or Sacred Cave of Light.
2. It is a Journey into your Deeper Self, your True Self, your Real Pure Note, your Spiritual Resonance.
3. It is a Healing Meditation on a Multi-Dimensional Level.
4. It is about Connecting to your Higher Self.
5. It is a Self-Healing and Self-Discovery Meditation.
6. It Empowers you with the Knowledge and fact that Once you can Attend to Yourself, you can Attend to Others with Ease.
7. It is about Renewing Yourself, Rebirthing New Ideas and Activating the Creative Life Force in Yourself and Around You. It is a very Rejuvenating Meditation.
Here are some Benefits for this Gathering:
1. It empowers you, enabling you to return to your own centre.
2. It allows you to begin afresh when you may have felt stuck or dis-empowered.
3. It enables you to clearly see the reality of your life and it encourages you to face the truth and to move forward in a positive light.
4. Some of the types of realisations that come through include:
a. Deciding to get pregnant.
b. Wanting to get married.
c. Applying for a mortgage.
d. Changing jobs.
e. Getting a new partner.
f. Developing a better relationship with family.
g. Breaking away from people, places, and habits that no longer serve.
h. Recognising that you are on the right path and simply need to continue on your journey, with freshness and vitality.
All of this will be done, and quite possibly more, all within a Safe Healing Circle with Guided Interpretation and lots of Laughter!
Prepare yourself. Book your space and secure your Divine Healing. Love Always Toks xxx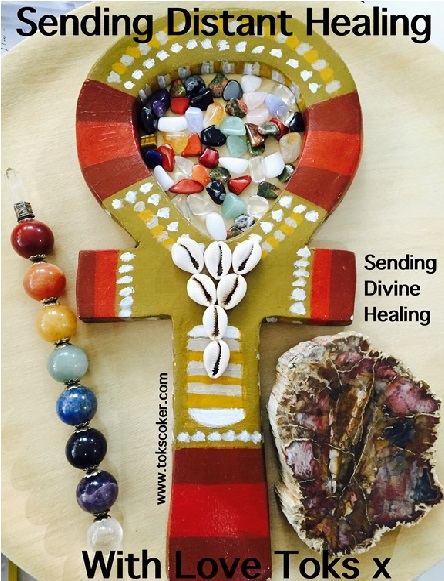 FREE DISTANT HEALING

For when you need healing, support and strength in your life. Drop me a private email, with your name, age, where you live and what your request is for the free distant healing. Remember to title the subject of the email, "FREE DISTANT HEALING REQUEST".
If you are asking on behalf of a friend, relative or animal please ask their permission first. The act of asking already activates the healing.
Alternatively, please feel free to go to my Hands of Light Healing Facebook Page https://www.facebook.com/handsoflighthealing/.
3 Days before each Moon, a Pinned Image will be put up advertising said Moon. Feel free to put your healing request as a comment on this picture.
Toks sends healing for 3 nights, from the day of each Moon, which you will receive when you are sleeping or when you sit quietly for 15 minutes and call it in. Make sure you drink lots of water after you've received the healing.
CANCER QUOTE:
"There is nothing so useless as doing efficiently that which should not be done at all." Peter Drucker

TESTIMONIALS
"This evening was powerful and clear. More affirmations aligned perfectly to the sequence of signs and events that took me here. Beautiful to share these sacred steps, these healings with the circle. Love and Blessings for all. Mitakaye oyasin!" Waki


"..I remember our Full Moon Meditation in Egypt which was a truly beautiful and unforgettable experience. And the healing you did to me on the plane going home!!! You have magical hands ;-) Thank you." Anne-Mette Hedensted


"I feel I have achieved clarity and direction in my life. Thank you so much for all your help and extra time and patience. Much love." Tania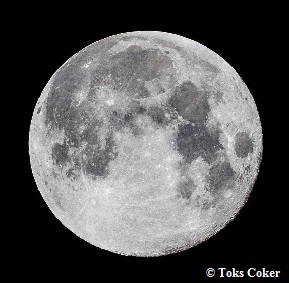 EXTRA INFORMATION
A bit about the Full Moon.....
Mother Moon is pregnant with life. There is power and magic in the air. The moon is round, making the atmosphere pregnant with emotion and desire. The cup is full and the cup 'runneth' over. As such, it is a time full of emotional energy which is very high. It is a time to face these varied emotions.


Everything is amplified with the energy of the Full Moon e.g. emotions, passions, love etc. You may experience strongly charged emotions with abundant, sometimes uncontrollable feelings; which can lead you to lose control in a positive or negative way. Remember – the choice, as always, is yours.


What you perceive as your reality depends on what you are feeling. At the time of the Full Moon, this can cause a lot of confusion if not checked. The gravitational pull of the Sun and Moon on our beloved Earth set these extremes up. This can be a hard time to find balance. A time of extremes.

MAY THE FORCE BE WITH YOU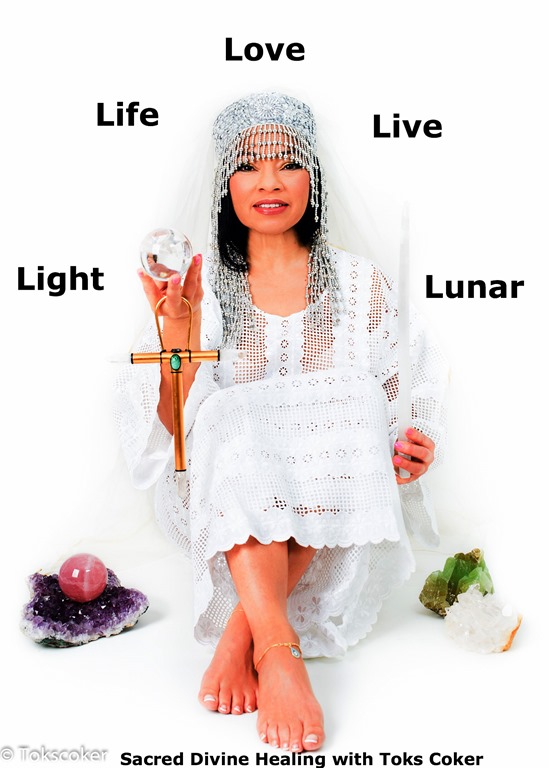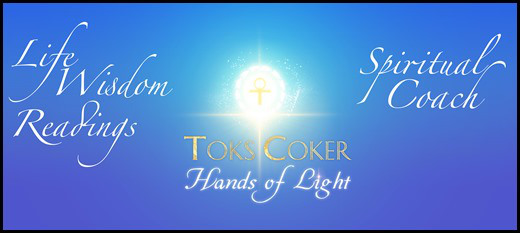 If you have any queries, feel free to

contact Yanni on 07961044895 or handsoflightyanni@gmail.com.
Organiser of The Full Moon in Capricorn Alchemy Gathering
Toks Coker is a Master Healer, Teacher and Coach.
CLIENTS: Over the past 30 years Toks has been seeing her clients privately in St Johns Wood, either in person, over the phone or online via Skype or Zoom. Her sessions have enabled a lot of powerful personal transformations in the lives of her clients. 
STUDENTS: Toks is always teaching, even a conversation with her can reveal a teaching or insight that you needed to hear. Her work has changed thousands of lives. 
TEACHING: Toks is a Certified PGCE Teacher, Crystal Healing Teacher, Universal Healing Tao Certified Instructor and Energy Trainer. Over the years, she has taught many healing and empowering classes, such as: 8-Weeks of Forgiveness, Intensive 8-Days Spiritual Practice, Numerology Workshops and Full Moon and New Moon Meditations. She has taught  Indian Head Massage and Face Rejuvenation.
SERVICES: Toks offers a variety of services, which enables her to tailor a package or session, specifically for your need. As a Universal Healing Tao Instructor, she offers Taoist Microcosmic Orbit, Inner Smile and Healing Sound. She is a Crystal Healer, a Theta Healer Advanced DNA an Arcturus Quantum Healer, a Quantum Alchemy Crystal Bowl Practitioner, a Spiritual Healer, a Tao Hands Practitioner, an Angel Card Reader, an Energy EFT Master Practitioner, a Positive EFT Practitioner, an EMO Master Practitioner, an EMO Practitioner, a Pranic Healer, Reiki Healer and more. She is a certified Life Coach: Time Line Therapy Practitioner, Certified Practitioner of Neuro-Linguistic Programming; Certified NLP Coach Practitioner and Practitioner of Hypnosis.
ADVISOR: Toks is a Senior Practitioner and an Advisor for the BRCP. 
SPEAKER: Please contact her if you would like her to speak at your event.
"If you Light a Lantern for another it will also Brighten Your Way." Gosho Zenshu, p.1598