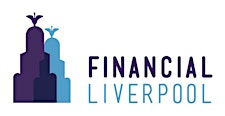 Financial Liverpool
Financial Liverpool is a society for professionals working in the financial services sector in Merseyside, including financial advisers, discretionary fund managers, pension providers, private client lawyers etc.
We host ten meetings per year, usually the first Thursday of the month (from 2018 onwards).
The current format is a talk for about an hour followed by a lunch where you can network with fellow members.   The events start at noon and are hosted by Tilney in the Royal Liver Building.
The events are free for members, and membership is free if you are a member of CII/PFS (otherwise a charge of £60 applies for your firm's annual membership).
Click here for more information on how to join.
Financial Liverpool used to be called Merseyside Life & Pensions.
Sorry, there are no upcoming events