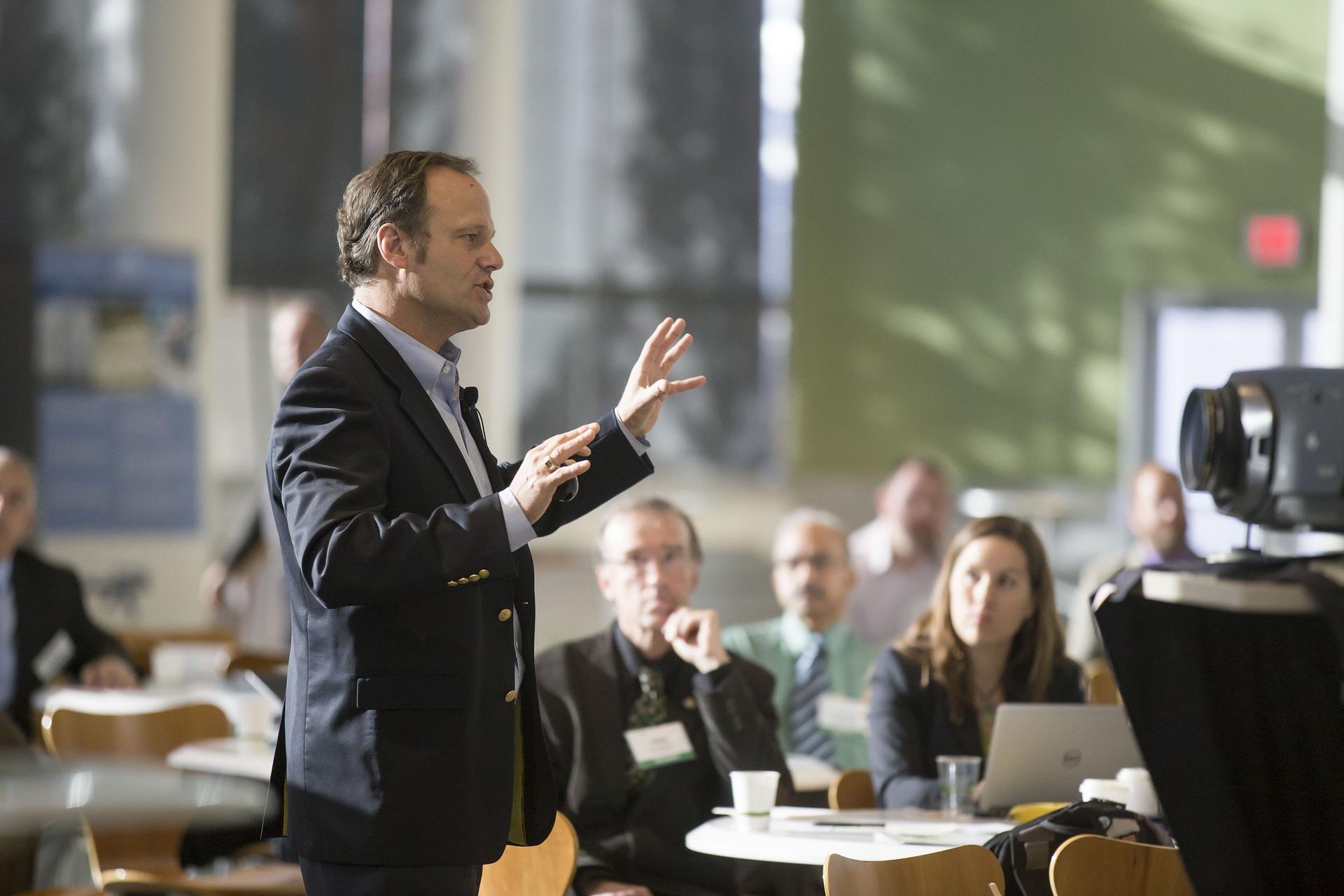 5 Reasons to Host a Business Event in the Countryside
This is a guest post from Sam Wright of Cottages in Northumberland.
When it comes to organising an unforgettable event, it goes without saying that location is key. In the rat race that is the 9-5, professionals are often on the hunt for a break from the norm – and if you're keen to deliver an event that provides just that, what better way to escape the corporate bubble than by planning an event in the country?
With rolling hills, lush green landscapes and friendly locals, there's a lot to love about the UK's countryside. Well-versed on rural Britain, the accommodation experts from Cottages in Northumberland are sharing their knowledge – breaking down everything organisers will need to know ahead of planning a business event off the beaten track.
1. Swathes of cheap space
When it comes to planning your event, the location itself can often eat into your budget – especially when you're looking to host a substantial guestlist – and this can leave very little room for all of your other event essentials. With a countryside location, you'll be able to choose from huge areas of open space – perfect for both indoor or outdoor events.
Business events don't need to involve sitting indoors for hours and being talked at by an industry professional. With miles of outdoor space available, you can get creative with your delivery. From setting up demonstrations to encouraging team-building activities, why not escape the city and let the great outdoors influence your event? This way, you can ensure attendees have a great time on the day and will be talking about it in the weeks and months afterwards. If you're planning to host all or even part of your event outdoors, it's wise to have a backup plan for adverse weather conditions – but with spacious meeting areas and dining areas, you'll have plenty of options.
2. Accessible parking
When it comes to event planning, attendees need to be at the forefront of your mind at all times – and this means ensuring they can access the event without any difficulty. With city-based events, parking can not only be limited but also incredibly costly. Similarly to the event space itself, the expansive countryside means you're far more likely to be able to offer greater volumes of parking at a limited cost – if there's any associated cost at all.
From having to park miles away from the event venue to shelling out for accommodation, city-based events can often put off would-be attendees – but in the countryside, it's an entirely different ball game. Choosing an event space with miles of land means you'll be better placed to give guests what they want. And by providing attendees with suitable parking, you can make sure their arrival is as stress-free as possible – which will only increase the likelihood of seeing a greater turnout on the day of the event.
3. You can source local catering
As with any successful event, the proof is in the pudding – so when it comes to sourcing the best ingredients for your catering, you'll be right at home in the countryside. With vendors and farmers on your doorstep, you'll have your pick of the bunch – and by planning well in advance, you can ensure you cater for all food preferences and allergy sufferers.
Whether you're inviting businesses along to showcase their produce or you're simply bringing in a nearby company to take care of the food, this is a great opportunity to get the local community involved and champion smaller businesses. Many countryside event venues have onsite catering, too, so you can guarantee that guests are well-fed throughout the day. From one-day events to weekend-long conferences, a properly catered event will help to ensure guests aren't planning on leaving early in search of refreshments.
4. The setting will sell itself
Whether you're pitching up in a country manor for a corporate dinner or planning an al fresco buffet, there's no better backdrop for your business event than the beautiful British countryside. When you're working with an event budget, it's crucial you spend money in the right areas – and while typically corporate spaces might require a touch of creative design to make them event-ready, the country is a beautiful canvas in its own right.
Countryside venues can often be marred by the misconception that there'll be a lack of WiFi or suitable tech – however, the opposite is generally true. With manor houses and stately homes becoming an increasingly popular alternative choice to traditional event venues, these buildings are often equipped with a suitable internet connection – as well as an array of technical equipment to support business events. Unlike urban offices and meeting venues, these spaces allow planners to organise an event that's both professional and memorable – without being overly corporate.
5. It's a break from the norm
In the fast-paced world of business, city locations tend to be the go-to for corporate events – whether these are meetings or conferences. Easily accessible and typically located close to a network of transport options, they're seen as the most convenient spaces for a conference or meeting. However, if you're looking to deliver something different, there's a lot to be said for unique event venues – and a break from city life can work wonders for businesses.
In Conclusion
If you're keen to plan an experience that bends corporate event rules, the countryside is a great place to start. Away from the hustle and bustle of busy city life, both employers and employees can mix business with pleasure and enjoy an event that's both informative and relaxed. If your vision is to host a more laid-back business event, a country-based location can provide you with an array of interesting venues – from historic castles to culture-filled museums. So, regardless of the background of attendees or the industry you're promoting, you can plan an unforgettable event somewhere truly special.
From inspiring creativity to breathing life back into conferences, a countryside venue could be the perfect location for your next business event.