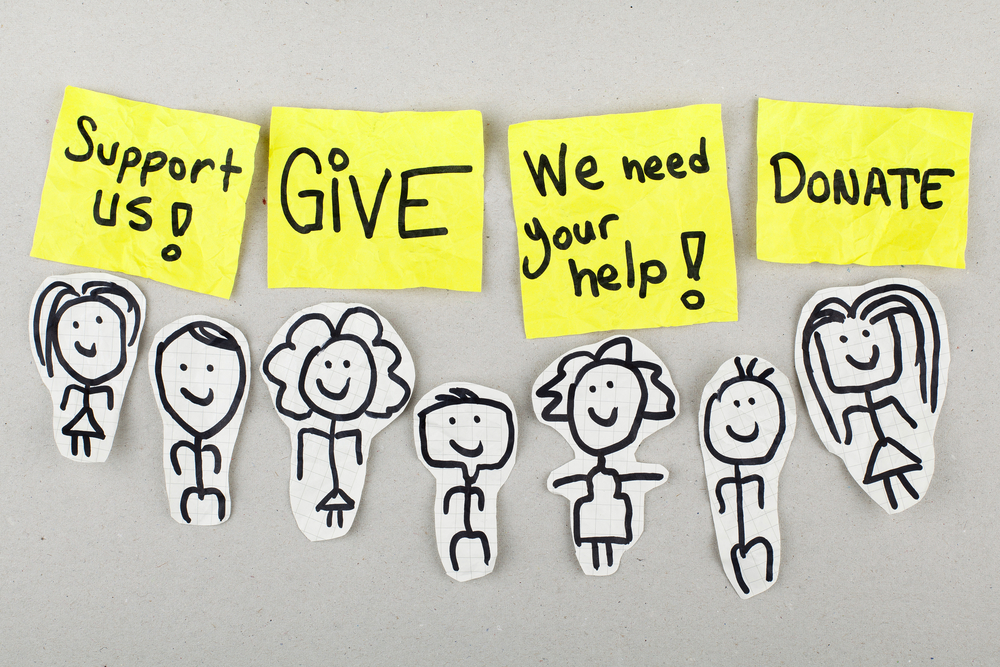 7 Tips to Attract High Value Donors to Your Event
When hosting a fundraising event, ensuring you have the right mix of attendees is vital to reaching your financial targets, and high value donors are an essential part of that mix.
However, while appealing to high-value donors will raise the profile of your event and maximise the potential to over-achieve on your financial goals, it certainly can be a challenge.
Givergy, the award-winning fundraising technology company, has made it their mission to share their extensive knowledge on how to strategically raise more at fundraising events.
Here are Givergy's top 7 tips to attracting high value donors to your next fundraising event.
1. Know your data
Analyse your current guest lists and your supporter database. The more you get to know them the better!
It might seem a bit of a tedious exercise, but getting to grips with your database can really help to attract the right donors to your events. Has there been a handsome one-off donation to your organisation? Did someone raise an exceptional amount through their London Marathon sponsorship and with a number of high donations? Has someone put on a high profile event of their own and got great networks?
When you do establish who these people are, tailor you communication method and message to them. You're way more likely to obtain the donors attention.
2. Build effective boards and committees
Alongside supporting with sponsorship and auction prizes, boards and committees of influential individuals serve to attract other high value and high profile individuals. If you spot anyone on your database who has the potential to play a part on a volunteer committee, get in touch with them. Don't wait for them to come to you!
Getting access to their coveted little black book allows you to open doors that might otherwise be firmly closed. At the Institute of Fundraising's National Convention in 2015, the Special Events Forum recently hosted a panel on building and managing event committees, and here was some of their advice.
"Aside from an excellent event manager of course, nearly every time I talk to colleagues about the success of their events, they refer to their volunteer event board or committee.
We often talk about the importance of getting the "right" people to an event; working with individuals who are leaders of their field in order to make peer-to-peer requests and approaches, means that your invitation is far more likely to go to the top of the pile."
Rebecca Elcome, Chair of the Special Events Forum for the charity sector
3. Retain your current donors
Invest time in communicating with your donors, not just leading up to the event but throughout your entire communication cycle for your cause.
Thank you notes, regular updates on how their donation has impacted your cause and general industry updates, behind-the-scenes insights, and phone calls from the CEO if they make a significant gift will go a long way in retaining their loyalty and letting the donor know their donation is appreciated.
Related: Exclusive Research: 5 Key Actions to Increase Participation at Fundraising Events
4. Offer exclusivity
Using an incentive scheme is becoming an increasingly popular way to draw donors in.
However, even though this is a brilliant way to draw attention, don't simply lump your high-value donors into the same marketing automation everyday donors receive. Make them feel special with pre-event access and microsites, personalised phone calls and messages, and exclusive access to your organisation's news and campaign updates before they become public knowledge.
5. Be clear
The charity sector has been under fire of late and being transparent about how supporters will be making a difference is key.
Luckily, it's human nature to assist others. Ensure potential donors know it's possible for them to effectively make a positive impact on your brilliant cause and create a sense of urgency as the time is now!
If there's a specific project or tangible event that their donations will be going towards, then let your audience know. Try and include as much detail about why, who and how their generous donation will benefit others.
6. Share your stories
Tell them a story that matters. Use compelling storytelling to draw donors in by creating an emotional connection to the cause.
Utilise images, videos and real-life case studies to support the anecdote and reveal the impact their donation will have on the cause. Not only will this help create a sense of urgency but it will help the donor visualise how their donation is going to make a difference.
It also gives them a story to tell their friends, family and corporates after the donation takes place and a reason to donate again in the future.
"As you all know, Event Management is more than just logistics and a good cause! It's about getting to know your donors, recruiting great volunteer committees from your supporter base, and bringing your cause to life with compelling narrative" Rachael Kirkham, Head of Client Service – Givergy, formerly Head of Special Events, Macmillan Cancer Support.
7. Event delivery
All the perfect communication and guest lists in the world will mean nothing without an exceptional event experience for your guests. The goal is to make sure they come back again! The venue needs to be right, the food should be a feast, the entertainment first class and the speeches compelling, informative and not too long!
Related: 8 Things to Get Right When Developing a New Fundraising Event
——–
In the last 12 months Givergy has helped raise £25 million for 850 incredible causes across the globe! With so many successful fundraising events under their belt, 1,200 to be specific, they've learned a thing or two about attracting donors. If you'd like to discuss the tips above or to learn more about the incredible work they do, contact them.
"Our fundraising technology has revolutionised the auction process and makes it simple and easy for donors to get involved, but still remain anonymous if they prefer. Being able to watch charities surpass their fundraising goals because of technology is what gets me up in the morning," Jonathan Douglas, Director of Business Development at Givergy.