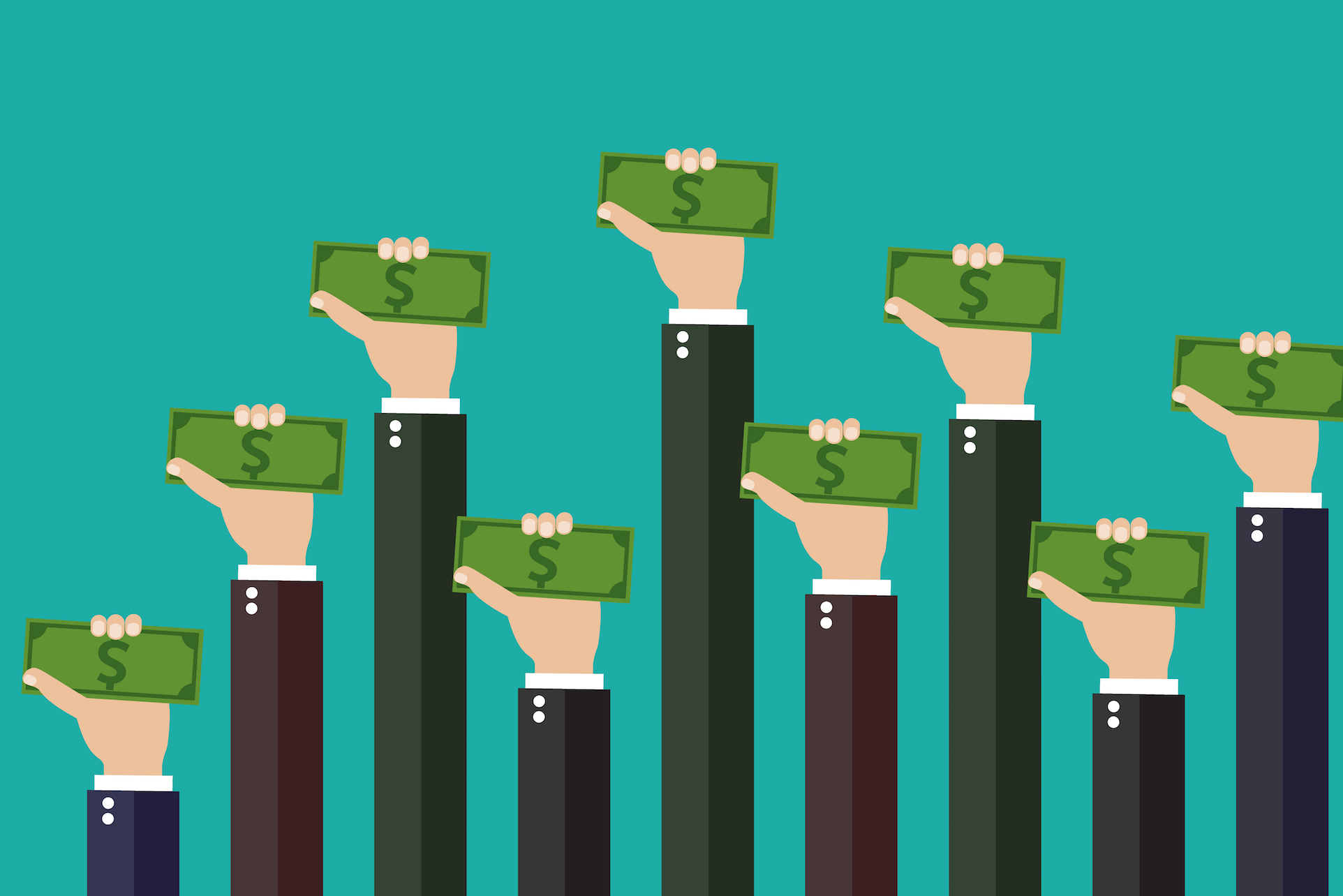 How to Crowdfund Your Brilliant New Event Idea
This is a guest post from Joel Hughes, the UK Design, Technology and Hardware Manager at Indiegogo, one of the world's leading crowdfunding platforms.
Crowdfunding has become a very popular way to raise money for products and films, but it can be used for much, much more. Anyone can raise money for anything, and it's a great way to raise money to put on an event.
Not only is it a way to avoid using your own money or taking out a loan, it will help you figure out whether people will actually want to go. Here are some tips from Indiegogo, the world's largest crowdfunding platform, on the best way to successfully crowdfund your new event idea.
Start planning early 
Make sure to give yourself plenty of time ahead of launching your crowdfunding campaign to brainstorm your event idea and look at campaigns that are similar to yours. Then you can start creating a campaign narrative, videos and other visuals, funding goal, marketing strategy and event details.
Research which crowdfunding platform is best suited to you and your event. Consider how long you want your campaign to run, whether you want to use an all-or-nothing or keep-what-you-raise system, and what tools will be available to you. We recommend running your campaign for 30-45 days, because it will give you enough time to get traction, but won't be so long that the buzz of your campaign trails off.
Related: An introduction to the event planning cycle
What's your story?
Your event campaign should be presented as more than just another event.
Make sure you explain what sets your event apart and who you are, why you are the perfect person or team to host this particular event, and exactly what you'll be using the funds for.
A picture is worth a thousand words, so make sure that in addition to your pitch text, you use high-quality images and a great video. It will be worth your while; campaigns with video raise four times more money than those without them.
Keep it short and build an emotional connection with your audience. Let them get to know you and understand why the event is special and what inspired you to ask the community for support.
Offer great perks
Creating an attractive set of perks for your crowdfunding campaign is an essential way to draw in supporters and reward them for funding your event.
You can use a combination of physical and experiential perks to get the best results. You can include discounted tickets to the event, sponsorship packages, VIP seating, backstage access, meet and greets, etc. Giving people really exclusive options can be a great method of raising funds – as long as you and your team can be sure you can actually deliver!
Think about your attendees and sponsors and what would appeal to them. Be imaginative and create special rewards for particularly generous backers. Offer perks that suit every budget and don't leave significant gaps between pricing tiers; you'll widen your potential audience and everyone will have a chance to claim a perk.
Keep in mind that since not all of your backers will be local, you'll also need to have something for those who can't attend.
Related: Using discount codes to increase demand and ticket sales
Create a homepage
Along with your campaign page, it's usually a good idea to create a website, or a landing page for your event. Either hire a web developer, freelancer or use a web-building platform, such as Wix, to create an attractive website with a mix of images, gifs and text. Don't forget that you want your website to look good on a tablet, phone, and desktop.
Related: An event WordPress theme that's beautiful, simple, responsive (and free)
Build your database
Before you launch your campaign, it's important to have an extensive mailing list. Direct emailing is one of the most effective ways of encouraging contributions.
It's important to cultivate a small community that supports you before, during and after your campaign. The earlier you start building your list of potential contributors and getting them excited about your campaign, the better.
You can expand your network in a variety of ways, including hosting competitions, engaging in partnerships on social media, creating a pre-campaign landing page with a sign-up form, collecting contact details in person, and posting on community message boards.
Related: How to grow your email database (and increase ticket sales)
Keeping up momentum
Email comes in handy to alert followers when your campaign is live.
Be sure to send regular updates to your followers about where you are in reaching your goal, the time remaining until your event, any additional perks you introduce over the course of your campaign, and when you reach an important milestone. Ideally, you should aim to email your list once a week, and more regularly as you near your closing date.
You might be tempted to mass mail your community, but avoid it as much as you can. You want your potential backers to feel special and a personalised email does just that.
To encourage them to share your campaign with their networks, ensure that you include links to your social media and campaign pages, as people are more likely to access them through your email to find out more, rather than going out of their way to research it.
Related: Maximise the success of your email marketing for events
Use social media
Social media is one of the best tools to spread the word about your campaign far and wide.
Facebook and Twitter are the most commonly used social media platforms, but Instagram has become quite popular as well. When choosing your platforms, consider what your target audience is most likely looking at. For a professional event, for example, use LinkedIn.
If it's related to fashion and design, share it on Instagram. We would advise using more than one relevant social media platform as you'll reach out to different audiences, but do make sure that your team is comfortable with them and has the capacity to update them regularly to keep the momentum going.
Related: 9 simple steps to master social media for events
Spread the word with press
Once your campaign page is up and running, a great way to keep the momentum going and spread the word is by reaching out to press.
Keep in mind that there are thousands of active campaigns across the various crowdfunding platforms, so ensure that you plan your outreach strategically. Find out who covers crowdfunding, start-ups and events similar to yours. Make sure you have a good hook, and pitch away.
Alternatively, consider hiring a PR agency that specialises in crowdfunding or start-ups such as Little Bear, or a freelancer.
The key to getting media coverage is having an interesting and relevant s story and reaching out to the right journalists to get your campaign noticed.
Press coverage can drive a huge amount of interest, so putting the time and resources into finding the right journalists and crafting an engaging pitch is key. Journalists also provide validation for your campaign, so always make sure you link directly to coverage on your campaign page so that people can read more about your event, and feel more confident donating to campaign endorsed by the media.
Related: PR pitching pitfalls or – how to annoy a journalist
Wrap it up
Once your campaign has come to an end, be sure to thank your backers for their support and keep your community updated on your progress.
Following up and keeping in touch with your supporters is important as you build a fan base and establish your credibility as an event manager. After your event has been successful, post pictures of the event across your social media channels to keep your followers engaged and interested, as well as keeping them on the lookout for your next event.
The complete 52 week event communication plan
Conclusion
Crowdfunding can be a great tool for raising funds for your next event if you plan your campaign in advance, take time in building up a stellar database, and create a strong campaign page. And it will do so much more than just help you raise funds. You'll be able to work with your backers to put on an event they'll never forget.