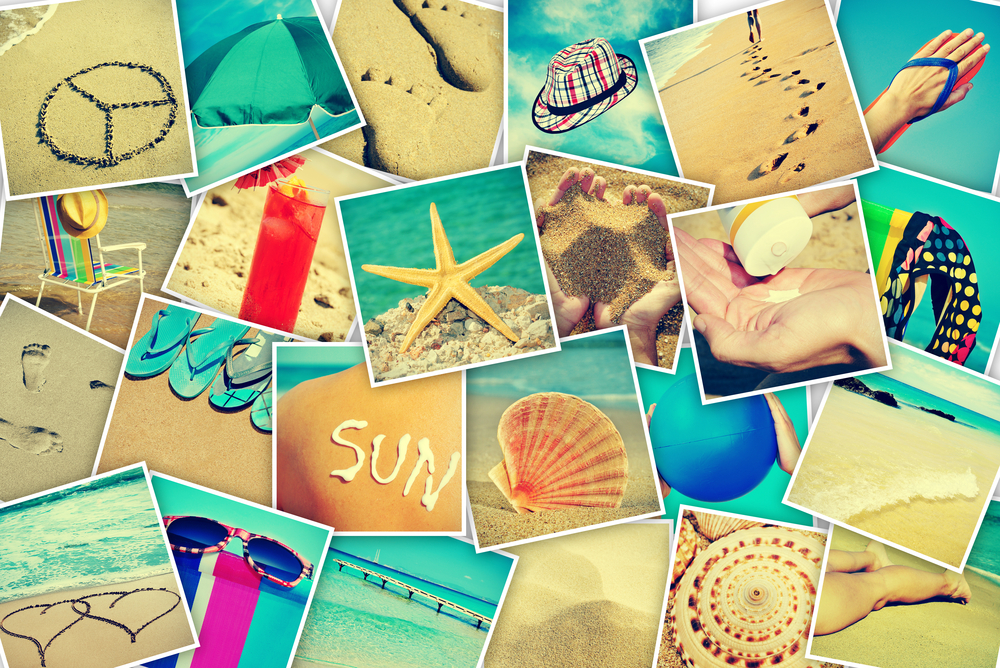 Pin to Win! 8 Examples of Event Promotion on Pinterest
If you really want to grab someone's attention, you've got to get visual. Marketers are increasingly realising the power of visual content and some striking statistics released recently show why:
Tweets with images receive 150% more retweets and 80% more favourites. Meanwhile, on Facebook, posts with photos accounted for 87% of total interactions on brand pages.
Over the last 12 months almost every major social network, including Facebook, Twitter, LinkedIn and Instagram have increased the prominence and importance of visual content.
Why is visual content so effective? According to research, the human brain can process it 60,000 times faster than the time it takes to decode text. Added to this, is the fact that 70% of our sensory receptors are concentrated in our eyes and 90% of information that enters the brain is practically non-verbal.
Of all the social media sites, Pinterest is one of the most visually driven. More importantly, it's an incredibly effective way to drive traffic to your site.
Did you know that Pinterest accounts for over 5% of all internet referral traffic? That's more than Twitter, LinkedIn, Youtube and Google+ combined. (Source: http://blog.shareaholic.com/social-media-traffic-trends-01-2015/)
Given the importance of visual marketing and Pinterest in particular, let's take a look at how event marketers are creating content that's winning shares on this platform…
Taste Festival started in London back in 2004, bringing together chefs from the city's best restaurants to serve up amazing culinary creations. Now it takes place in cities across the globe every summer, thrilling food lovers with its unique mix of food, drink and entertainment. It's certainly an event that appeals to the senses and to capitalise on that, the festival has produced a gorgeous graphic representing all the flavours of summer. It doesn't event specify that it's a festival or supply any information about venues and dates, but it's so appealing that people want to click through to the website to find out more.
Related: Why Pinterest's place pins are great for event planners
This was an event organised by Nokia, hosted in a specially created rink near London's Tower Bridge over five days. Thousands of skaters had the chance to dance and skate to live performances and DJ sets. The imagery used to promote the event is striking because of their use of special effects. Of course, Nokia also had the budget to hire top model Alice Dellal, but those with a smaller budget could still achieve jaw-dropping imagery with a few Photoshop skills!
3. Oktoberfest
This image, to promote Munich's famous annual beer festival Oktoberfest, is embracing stereotypical German iconography to appeal to a global audience. You've got a stein of beer, pretzels, an accordion – all the things foreigners think of when they think Germany. For an event which attracts 6 million people from all over the world it makes sense to play up traditional German culture.
 Related: 5 Great examples of social media event marketing
4. The Bournemouth Arts by the Sea Festival
This image in one in a series used by the arts festival. It had its logo recreated in neon lighting and then proceeded to take the sign to all manner of locations around Bournemouth for some really effective photo opps. They've used the concept for a few years now, but the images still feel fresh thanks to the range of locations. You can see a few more in the series on Instagram too.
Great, lively and colourful photos from your event are one of the best promotional tools. Of course, The Notting Hill Carnival is not short on fabulous photography. Launched in 1959, the festival has brought the streets of West London alive with colour every year since. But whatever the nature of your event, be sure to invest in a professional photographer to capture it, so you can use the images for future marketing campaigns.
Related: Promote your event with Instagram
This image was used to promote the 65th anniversary of the Cannes Film Festival in 2012. The organisers have found the perfect photograph, with movie legend Marilyn Monroe blowing out a candle on a cake. Using iconic figures will grab people's attention and help set the tone for your event. Think Marilyn Monroe and you think glamour, class and style – exactly the image this event wants to portray.
7. Pride London
When London hosted WorldPride in 2012, the organisers wanted an image that summed up all the different elements of this fantastic event. They clearly couldn't find one, so they made their own instead. This is a good example of a composite image, where multiple photos and graphics are used to create a new, striking visual. There's so much going on here, you need to spend a bit of time looking at it to take it all in. A great way to capture – and keep – the viewer's attention.
Related: The importance of photography and social to a brand experience
8. The Pitchfork Music Festival
The Pitchfork Festival takes place every July in Chicago, highlighting new and emerging music. This gorgeous graphic was designed by artist and illustrator Tim Lahan to be used on both signage and merchandise at the event. If you invest in an artist or graphic designer to create bespoke art for your event, not only it is more likely to get picked up on social media, you can also use it for merchandise. This means you can get double the bang for your buck and reinforce your brand at the same time.
Conclusion
A single picture can tell the story of your event more effectively than hundreds of words. Hopefully the ideas above have given you some inspiration for the sort of visual content that could work for you on Pinterest. Don't forget to make it super simple for people to share your images by adding a 'Pin It' button.
Do you have some good examples of events using Pinterest for marketing? Please share them with us in the comments!