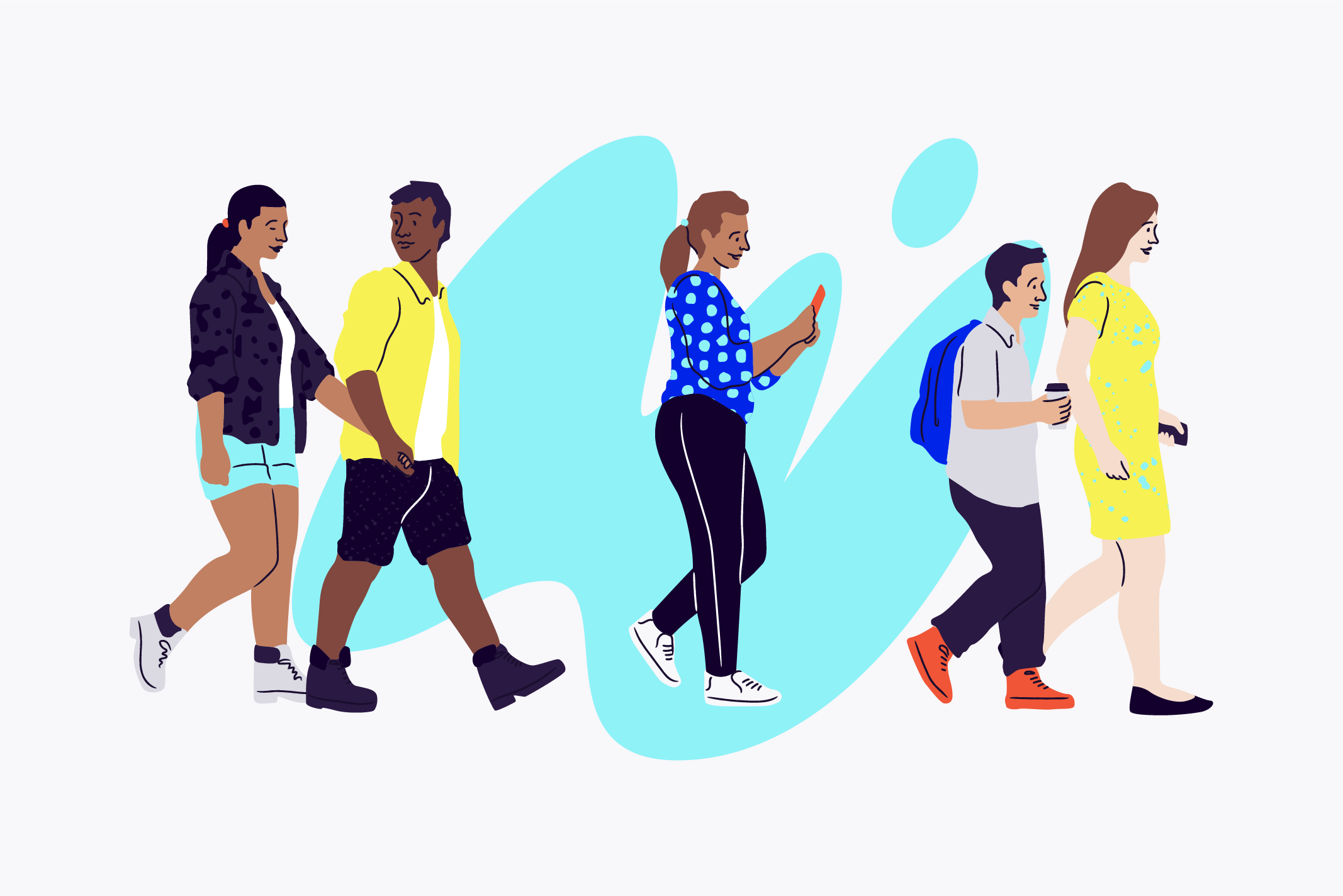 How to Manage Attendance at Free Events From 9 Creators Who've Been There
If you've run a free-to-attend event in the past, you'll probably understand the disappointment that comes when people who said they'd come don't turn up. Unfortunately, no-shows are a fact of life when it comes to free events, whether it's in person or online. When an attendee hasn't paid out cash for their ticket, it's far easier for them to find a reason to give your event a miss – perhaps they're feeling tired or have to work late, or maybe they simply got a better offer?
Whatever the reason, it doesn't make it any easier when you're left with a half-empty room and some rather miffed sponsors and exhibitors. It can be costly, too, especially if you weren't able to find any free event venues. Even if your free event is held online, it can be disappointing to see less attendees than you were expecting. Not to mention the feeling of letting down any booked speakers or the damage it can cause to your brand.
We asked nine planners to share how they manage attendance at free events, mitigate the risk of no-shows, and keep everybody happy.
1. Offer classic freebies
The promise of free food and drink is a tried-and-tested method of attracting attendees. As Adam Usher from Crossrail says: "Coffee is a good way to get people to attend a free event. When I do cycle safety events, these are usually roadside in central London in the morning rush from 7:30 until 10 a.m. As an enticement to get cyclists to stop we offer free bacon or egg rolls, tea and coffee, and a chance to get their bike checked."
"If you were to offer a service or giveaway, it has to be relevant and something which will help or interest people," Usher continues. This is true for online events, too. There are many ways you can lure attendees in. Consider entering them into a prize raffle or giving them a sponsor's product for free.
2. Ask for a deposit
Louise Triance from UK Recruiter advises that you should get some commitment from your attendees to minimise the event dropout rate for both in-person and online free events. "In the recruitment agency space, dropout of free events is up to 50%," she says. "In an attempt to combat this problem, we ran a few events where people paid a 'deposit' to secure their place, which was refunded after they attended. It worked really well in terms of getting numbers through the door."
3. Oversubscribe
When it comes to strategies to reduce no-show rates, it can be a good idea to oversubscribe your event by offering more spaces than there are available. After estimating attendance at an event, increase that figure to include the expected percentage of dropouts.
It's exactly what Karla Jobling from BeecherMadden, a cyber security recruitment business, does. "All events will have a rate of dropout but when events are free, we have found this is a little bit higher," she explains.
"We want to keep our events free, so to make sure we have enough people in attendance, we make sure our events are oversubscribed. We aim for double our target number of attendees and then find that we have a very busy event. Maybe 25 to 30% of attendees will drop out on the day so we still end up with a good turnout."
4. Reward loyalty
An anonymous member of a public sector organisation told us that rewarding attendees can be effective: "Obviously, it won't work with every event. But we hosted a CPD accredited event last year and you had to attend to get the CPD points (we checked everyone in and only emailed the certificates to those that came). Other organisers could look at doing something similar i.e. offering attendees points to redeem on products they sell or rewarding them with something that can be emailed to them afterwards. It depends on budgets and how much you can spend on a welcome or loyalty gift."
Look into an event attendance app that attendees can use to manage loyalty points and rewards. Apps are also handy for other issues, like how to measure attendance at an event and how to gather feedback afterwards.
5. Create FOMO
Claire Dibben from SEO and social media agency Noisy Little Monkey believes building a sense of anticipation around your event is vital for increasing attendance. "Someone once told me that to reduce dropouts at events, you need to create FOMO. I always do my best to make the event a great experience for the delegate from start to finish," she says. "In fact, they got loads of great stuff in exchange for their free ticket: bacon sandwiches on arrival, tasty cupcakes in the break, competition giveaways during the event, and the best speakers in the industry."
But, despite this, she adds, "you still get people who just don't turn up." That's why "it's important to build up a real sense of anticipation and community around your event – get people talking, get them excited about it, and people will start to get that 'I just can't miss this' feeling."
Even if the event is virtual, you can still make your attendees feel like they shouldn't miss out by highlighting the perks of turning up, like discounts and competitions. This can be communicated through emails, social media, word of mouth, and other free marketing methods if you have a small budget.
6. Send an event reminder
Sending out a polite event reminder message can boost attendance. Aman Brar from Printkick says: "From my experience of running free events, dropout has been around 50%, perhaps even higher if it's raining. My absolute favourite way to reduce this is to send a guilt trip email a few hours beforehand. So it'll be something like, 'Can't wait to see you at XYZ event tonight!' with lots of personal detail. My old university did this and I definitely felt guilted into going on more than one occasion when I was tired!"
The only issue is remembering to send the reminders in the first place – if you need a little help, Eventbrite automatically sends out 48-hour reminder emails to ensure that your attendees haven't forgotten about your event.
7. Understand your audience
Understanding your target attendees is key for both in-person and online events, as Mike Spencer from The King's Fund explains. "When we run free events, as a rule we typically plan for a 50% dropout rate. Usually they take place in the evening and are informal in style and feel, but recently we've started organising free-to-attend full-day conferences, where we're seeing even more people turn up on the day than have registered."
"I think it's about the audience – if you target people who don't get invited to many things or wouldn't normally be able to afford to come, then they're more likely to be grateful to come to something for free. In that case, turnout can be much higher than 50%. However, if it's a smaller, more senior, and professional audience and an informal, after hours setting – where the pressure and expectation is less, then you might be more likely to get a higher dropout."
8. Make it exclusive
If an attendee feels like your event is a one-off or has limited places, they won't want to miss out. Eventbrite community site, EventTribe, used a ticket ballot to minimise dropout rates – a great method to use if you're wondering how to count attendance at events.
"We ran an event with free tickets and were aiming for 400 attendees. Previously, we had relied on a 50% dropout rate for free events, but because this was a larger, more expensive event to put on, we wanted to get a clearer idea of attendee numbers," an EventTribe team member says.
"We decided to use a ballot system where initially people could apply for a free ticket to the event, and then we could allocate tickets at random. We thought this would improve our dropout rate as people who had been allocated a ticket would feel grateful or fortunate and so would be more likely to attend. We had around 1,000 applications for tickets and as we started allocating tickets, we could see who claimed their ticket and who didn't. This gave us a running idea of our attendance number and allowed us to re-allocate the unclaimed tickets to other applicants to reduce the dropout rate."
The team member says they "anticipated some dropouts," so over-allocated by around 50 to 60 tickets. On the day, they had almost exactly 400 people show up – an impressive attendance rate of roughly 85%.
9. Have a waiting list
When an in-person or virtual event has sold out, you can create a waiting list for attendees who missed out on a ticket. Sara Robertson from Glasgow Young Professionals and Scottish Beer Tours finds that this is a handy way to manage attendance.
"Our dropout rate is 30% typically, but we've found that we can fill events to capacity and drive demand by informing people when tickets have sold out and encouraging waiting list sign-ups," she says.
"We then schedule three reminder emails ahead of the event emphasising the importance of cancelling if their plans have changed. This results in very few no-shows and ironically drives demand for future events as it raises awareness of the level of demand."
Capture the interest of your attendees
When it comes to reducing dropout rates, strategies such as complimentary goodies, rewards, and an air of exclusivity all help. Of course, you'll also need some unmissable content to draw in guests. Once you've started encouraging people to sign up, stay on top of attendance figures with the Eventbrite Organiser app.