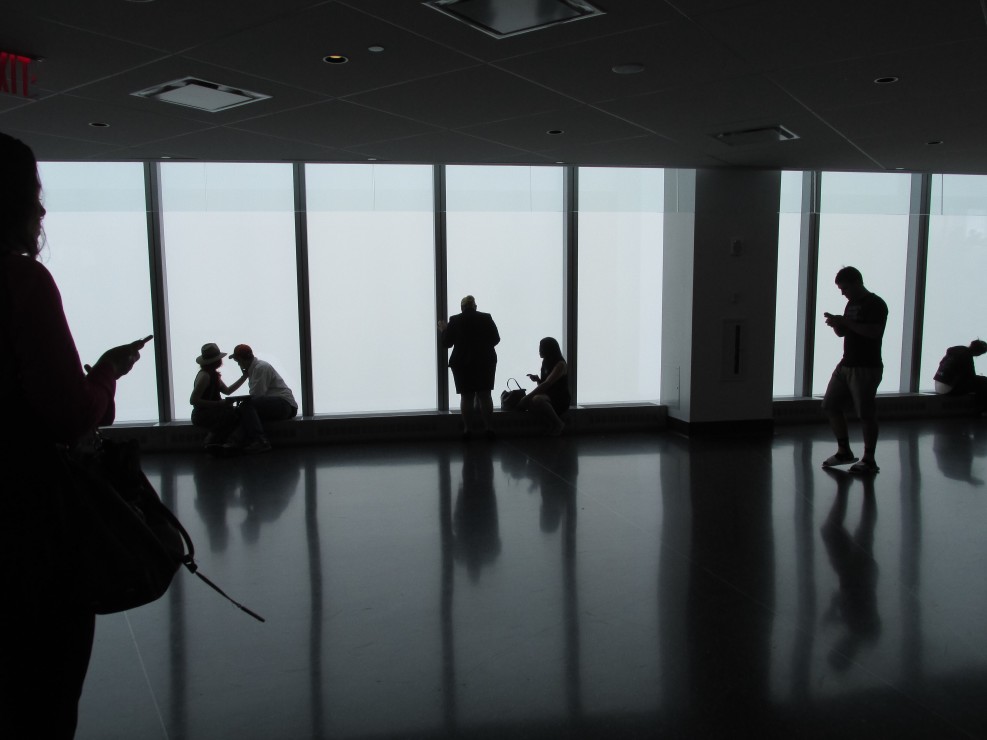 Internal Communication Tools to Keep Your Team in Sync
Email has been a cornerstone of corporate communication for 25 years. But with the mobile revolution and the rise of messaging and chat apps, could it finally be on the wane?
For the younger generation, email is certainly no longer the communication medium of choice, even for work communications. "Who sends emails anymore?" my 19-year-old niece recently remarked, as if we were talking about telegrams.
According to Mary Meeker's "2016 Internet Trends Report" the answer to that question is the over 50s, whose favourite communication channel for interacting with businesses is good old email.
Generation X prefers the phone, while Generation Y (born 1981-1999) wishes to use internet/web chat and social media. It's no surprise then that many start-ups and young, creative businesses are eschewing email in favour of messaging apps for internal communications.
Here we take a look at 12 tools, including the most popular and those that are the newest to market, to see what benefits they can offer companies and teams.
Related: 15 Best new apps for event planners
Slack is the most widely used internal communication tool, describing itself as "team communication for the 21st century".
According to Slack, customers see an average 48% reduction in internal emails and a 32% increase in productivity. Furthermore, 80% say using Slack has increased transparency within their team.
Slack is low cost, secure (password protected), easily searchable and available on any device. The tool has been adopted by thousands of teams across the world (and out of it), including the one behind the Mars Curiosity Rover project!
Allo is a new messaging app from Google, taking over from where the now phased out Google Talk (Gchat) left off.
What differentiates Allo from other messaging apps is that it uses machine learning and natural language processing in order to suggest replies on the fly, meaning it can anticipate what you want to say next and how you might say it. The more you use Allo, the better your suggestions become.
Yammer is one of the older players, launched in 2008 as an independent product and purchased by Microsoft in 2012. Yammer is now part of Microsoft's Office 365 suite, meaning that it can be integrated with other Microsoft productivity apps or software such as Word and Excel.
The platform allows users to exchange messages and share files with people in the organisation. Projects can be organised through conversations which bring together the people and data required to complete a work task. Vendors and customers can be looped into these conversations.
Related: 10 Tools to make you a more efficient event planner
Jive describes itself as a "mosh pit of ideas," providing tailor-made communications solutions for particular business functions and industries, such as HR and IT or healthcare and government.
It offers interactive intranet 'Jive-n' and customer/partner communication platform 'Jive-x', both of which are designed to integrate with any other tools, products and services a company requires. Jive is used by many big brands such as T Mobile, GoDaddy and Groupon.
Facebook at Work is not the Facebook that people use every day, but an entirely new and separate version of the site that can be customised by different companies. Still in a closed beta, Facebook says it has 450 companies using the pilot, including some big companies like the Royal Bank of Scotland, which has more than 100,000 employees.
With its grey colour scheme, Facebook at Work is visibly different but its functionality is said to offer a comfortable level of familiarity. A work-focused version of the Messenger app called Workchat offers text messages, voice calls and video calls, while CEOs can post company-wide updates on the platform for all to see. One thing you won't find on the platform however is Candy Crush or Farmville!
There are currently more than 60,000 businesses signed up for the Facebook at Work waiting list, so it looks like it's going to be popular.
Microsoft's Skype for Business offers messaging, calls, meetings and screen sharing all within one app that's seamlessly integrated with Office 365.
That means you can schedule meetings in Outlook, and start conversations from apps like Word and PowerPoint. With the enterprise version you can even host meetings on the internet for to up to 10,000 people, who can attend on nearly any device. Alternatively, smaller companies can simply use the free version for teams of up to 25 people.
Related: 7 Fabulous free visual design tools
MindLink is a secure alternative to WhatsApp designed for regulated industries where meeting stringent security policy controls and compliance regulations are a must; such as financial services, pharmaceuticals, legal and government organisations.
MindLink can also integrate with Microsoft Lync and Skype for Business allowing users to securely continue their Instant Messaging and Group Chat capabilities on mobile devices.
Bitrix24 is a complete suite of more than 35 social collaboration, communication and management tools, offered free of charge for small teams.
It includes a private social network, tasks and project management tools, group chat and video conferencing and online document storage. And for those of us who are rather fond of email, it enables inbox access directly from your Bitrix24 account.
Workgroup
Workgroup is an instant messaging app specially designed for cross-company project teams. You can add anyone to a workgroup by adding their email address, meaning you can communicate with people from any organisation in a closed environment.
On a workgroup you see when people read your messages, and you can instantly reply, and thus, things that might have taken days using email get done in minutes.
Related: 20 Chrome extensions no EventProf should be without
Spaces is a new small group sharing/messaging app from Google. Although it's not specifically for corporate use, it's ideal for small teams who wish to chat in real time and share links, pictures, YouTube videos and more to group conversations.
If you manage multiple teams you can set up different groups, allowing you to easily share notes and interesting content with colleagues in charge of different projects.
HipChat is team chat that's built for businesses. You can, if you wish, deploy it on your own server to enjoy enterprise-level security.
It includes the ability to bring clients, suppliers, and other third-parties into a HipChat room, whilst maintaining control over what they see.
HipChat also integrates with the other services your team uses like JIRA, Bitbucket, GitHub, Asana, Google Hangouts, Zendesk, and 150+ more.
With Crugo you can communicate, share and organise anything securely through the use of groups. With groups you can chat in real time, share and save all sorts of files, monitor RSS feeds, create to-do lists and even organise calendars
Everything on Crugo is transferred via 256-bit SSL encryption, and is hosted on Crugo's own UK-based servers. The tool is free for up to five users.
Related: 15 WordPress tools you need to be using
Conclusion

With such a great selection of tools to suit all team sizes and budgets, it seems it really is time to look beyond email for internal comms.
As well as cutting your inbox down to a much more manageable size, keeping your team chats in one place can facilitate better communication and enhanced productivity. Try one of the above tools and let us know how you get on!