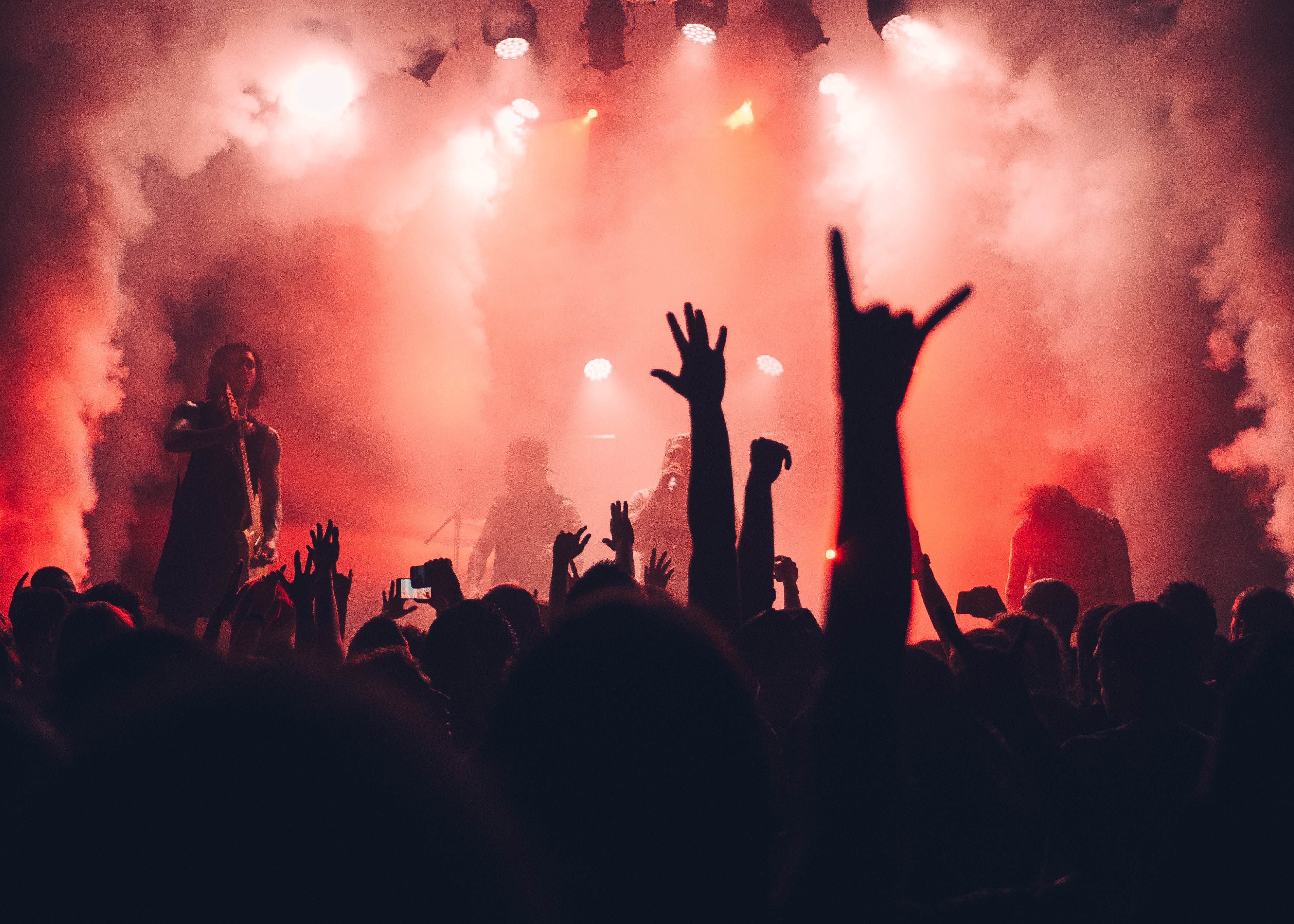 How to Organise a Music Concert
Organisers want their audience to feel like a live performance is a spontaneous show of creativity, but to achieve that actually takes weeks and months of preparation. To get you started on arranging an unforgettable music concert, here are our top tips for planning a concert.
How do you book a venue for a live performance? How much will it cost to organise a concert? What are the logistics involved in setting up a stage? From allocating a budget to carrying out sound checks, here's how to ensure your music event hits the right key.
Set a budget that makes sense
It doesn't matter what kind of event you are organising, setting a realistic budget should be the first thing you think about. Outline your overheads and be clear on what costs you expect to incur – will you be paying performers a set fee or offering a percentage of ticket sales? Will the venue be able to provide bar staff and bouncers, or will you need to source these yourself? How can you add value to attendees while creating another revenue stream – this could include getting t-shirts printed or selling glitter and festival wear. Remember, your budget should not exceed what you plan to make on sales, so it's essential that you understand your outgoings before setting ticket prices – get the balance wrong and you risk not seeing a return on investment. 
View potential venues 
People are paying to see the performers you've booked, but that doesn't mean they don't care about the venue. Thankfully, there are plenty of online resources, like Venue Finder, that can help organisers identify the perfect place for their event. Wherever possible, check out a number of places with your audience's needs and the kind of atmosphere you want to create front of mind. Capacity, accessibility, facilities and location are all key, and ignoring these considerations are just one of the common mistakes to avoid when making a booking. Venue owners and managers are always looking for ways to expand their booking calendar, so don't be afraid to approach them with a few creative ideas – like a daytime concert or a themed party. Also, look at the kind of events that venues have hosted in the past, as this will give you an indication as to whether they might be the right fit for what you have in mind.
Book your artist or band
Your performers will also play a part in helping you decide on the right venue. For example, will your headliners draw enough crowds to fill the capacity? Will the band have the space they need on stage? Will the audience appreciate seats or would they prefer to stand? Pubs, bars and clubs are intimates space for fledgling acts, while larger theatres and music venues require one or several 'big name' acts. If your event will feature multiple performers, think about whether their genres complement each other – you want to ensure the line-up makes sense to people. Chances are you already have a shortlist (or a longlist) of artists and bands you want to approach but, if you are in need to some inspiration, check local gig listings, see who your target audience are following on social media, check out playlists uploaded to SoundCloud and use entertainment booking agencies to search for artists via their location.
Get the right sound equipment and tech
Making sure your event sounds great means asking the right questions when you book both the venue and the performers. What equipment does the artist or band require? What will they bring and what do they expect the venue to supply? What are their power requirements – this is especially important if you've booked an outdoor venue. Communication is key here so don't wait for everyone to arrive before establishing people's responsibilities and scheduling time for setting up and sound checks – especially if you are hosting multiple performers.
Talking of tech, ticketing is made much easier when you use a platform such as Eventbrite where you can create multiple ticket categories and set the maximum capacity so you don't have to worry about overselling.
Planning event logistics
Having these conversations with the venue and performers will help you draw up a timeline or running order for the event, which includes when people (from musicians to bar staff and security) need to arrive. In addition, set a curfew and be aware of when the venue's licence ends in the evening. 
Other important considerations that will help your event run smoothly include understanding the venue's health and safety protocol and ensuring you've done everything you can to feel confident that everyone involved – from performers and staff to attendees – are well looked after. You also need to liaise with on-site staff and security to handle on-the-day ticket sales, hand out name badges or wristbands, and to check people in. 
Take a look at the resources on our blog for more advice on promoting and organising a music event – as well as information on Eventbrite's integration with Spotify, which allows music fans to easily find events and concerts.