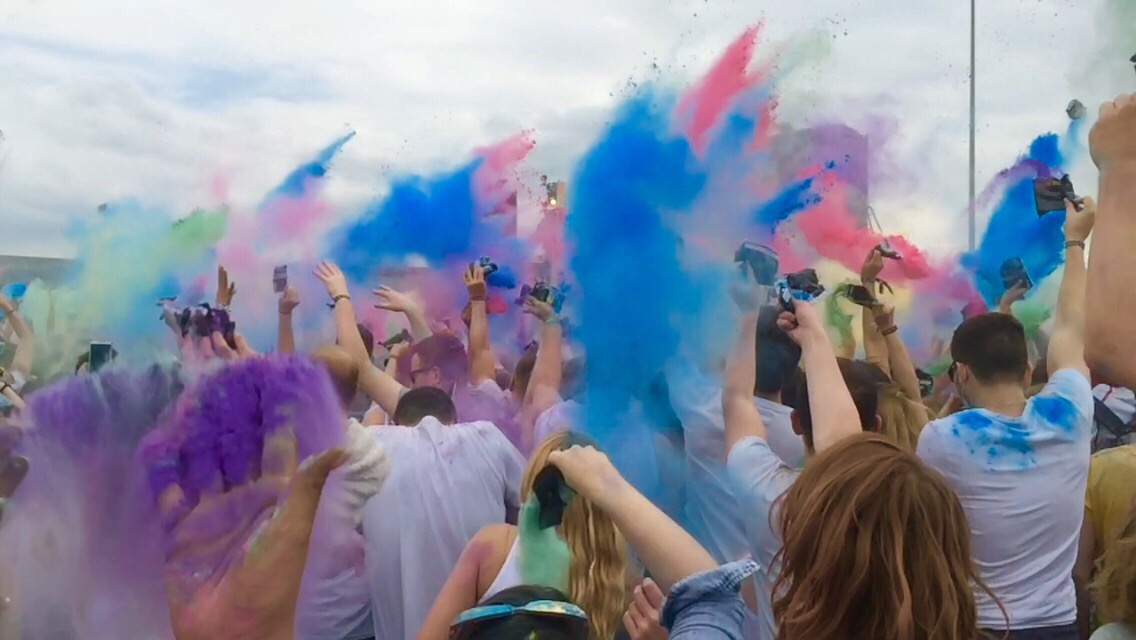 5 Fundamentals to Running A Successful Free Event
Organising events is not all about the money you can make from ticket sales – running a free event can offer many benefits, for organisers and attendees alike.
You can bring your local community together, fundraise, share skills and ideas, promote your business or sell your wares at free-to-attend events. Free events also provide the perfect opportunity to practice your organising skills, before taking on bigger, more ambitious projects.
You can gain so much from organising a free event, while also giving back to your local area. But like anything that's worthwhile, it does take a bit of time and effort. There are also some pitfalls specific to staging free events, which we will help you avoid in this article.
Read on to discover the 5 fundamentals to running a successful free event, and make sure it's an enriching experience for all…
Get attendees to register for your free event
You might not be charging people to attend but that doesn't mean the event shouldn't be ticketed. If you simply promote your event as free-to-attend and let everyone turn up on the day, you'll have absolutely no idea how many people are coming. You could open your doors to a huge crowd or absolutely no one!
It's much better to invite people to register for your event in advance and allocate them with free tickets. The great news is that with Eventbrite you can do this completely free of charge. You can get an event live on Eventbrite, for free, in just three steps. Once you're set up, you can direct would-be attendees to your mobile and SEO-friendly Eventbrite event page or embed a checkout into your own website.  
Promote your free event online and offline
Just because your event is free, you won't necessarily have people clambering at your door to attend. You still need to promote it as heavily as a paid event, sometimes even more heavily. People's attitudes to free events can be very relaxed; "We'll see what we feel like doing on the day" and they are easily forgotten about.
Be front of mind by making sure your event is listed on local community sites and Facebook groups, and don't forget about good old posters and flyers. With Eventbrite you'll enjoy extra exposure via our discovery platform, visited by thousands of people every day looking for something to do.
Keep tabs on promotional efforts for your free event
If you're relying on free marketing tactics, you might find it harder to drive interest in your event. If you see you're not shifting your tickets, you'll need to take a closer look at how your promotional activities are performing. Eventbrite offers you a number of reports to help you do this.
Checking on your page views is a good place to start as it will show you how many times your event page has been visited. Are you actually getting noticed? If you are, but you're not converting visitors into registrants, it's time to overhaul your event description. If you're not, you need to step up your marketing efforts. Look for spikes in page views that correspond with your activity; for example, if you go door-to-door flyering, how many visits do you get later that day? It will help you understand what's successful and what isn't. You can also create free tracking links to help you do this.
Track your free event "sales"
It's really important to keep a close eye on how many tickets you've given away when you're running a free event. That's because free events have a much higher "no-show" rate than paid events. What this means is that you have to shift many more tickets than you might think.
Selling out your event could mean it's only 50% full on the day, it's therefore vital to make sure you have enough people registered to make the event viable. You can see the number of tickets that have been allocated via your Eventbrite dashboard, which is updated in real-time, or receive daily/weekly/monthly reports by email. You can also get sales information on the go with the Eventbrite Organiser app.
Remind attendees about your free event
The biggest downside to organsing a free event is people failing to show up. It can be really helpful to remind the people who've registered to attend your event a couple of days before. This is especially true if there's been a long period between the start of your event promotion and the event itself.
By default, Eventbrite sends a reminder email to your attendees 48 hours before the event. You can replace this email with a reminder email of your own. You might want to urge attendees to let you know if they can't make. That way, you can have a last-minute promotional push or allocate tickets to people on your waiting list.
Conclusion
No matter what type of free event you're hosting, taking a professional approach and using a robust registration solution will help make sure it's a success. You'll also be able to collect attendee data safely and securely so you can start growing your audience for future events.