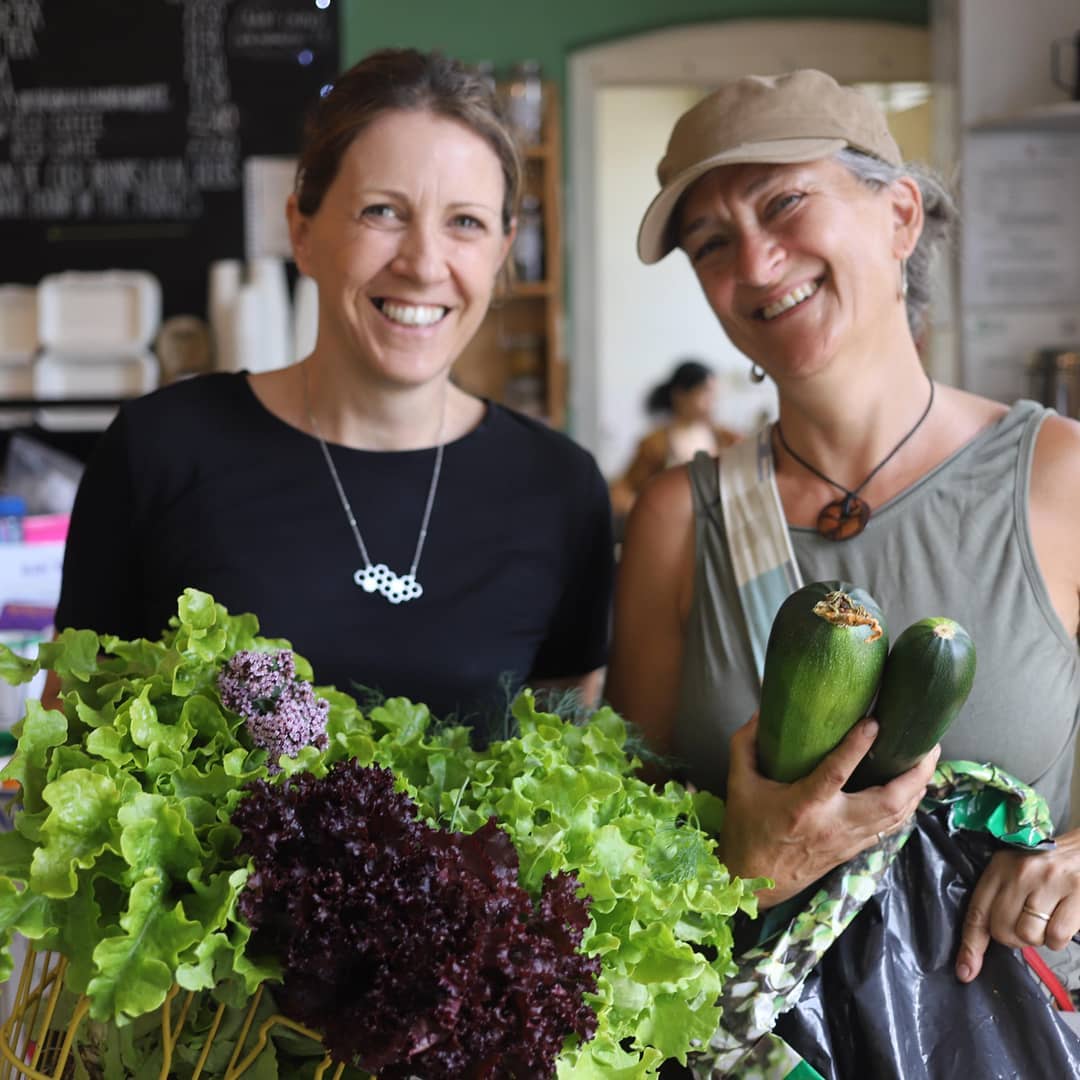 Passion to Project: Dining Out on Sustainability at the Waste Not Supper Club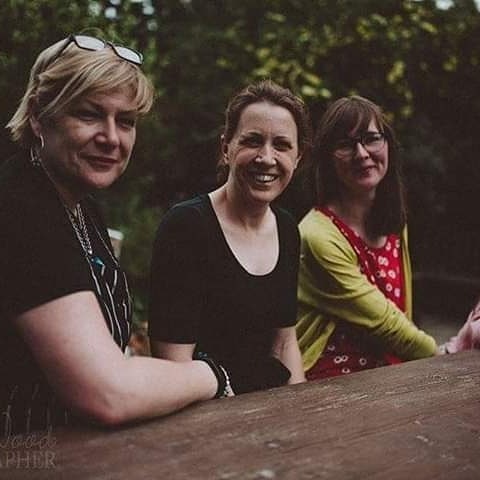 Jo Verney loved bringing the community together through her not-for-profit cafe, but she didn't like the leftover food.
She tried to solve the problem alongside her two business partners at The Umbrella Cafe in Whitstable, Kent, Caroline Mumford and Jenny Freer.
"We were throwing away pastries and baked goods that hadn't been sold at the end of the day and we thought it was crazy. So we started thinking, 'What can we make out of this? What can we turn that into?'" she explains.
"We tried making chutneys and puddings; something we could sell in a different way. It was really popular and we realised there was something more in it."
The women had the idea to not only reuse their leftover food but other people's as well. They decided to host an evening supper club where all the dishes would be made from unwanted ingredients.
"We wanted to show that cooking can be simple and easy. It's so easy to go to the shops and buy something in plastic or get home and think, 'I've got nothing in so I'll order a takeaway', but actually you can make something really nice out of those odds and ends."
Ahead of the first supper club, Jo contact FareShare Kent, an organisation that ensures quality surplus food in Kent doesn't go to waste.
"We said, 'We're thinking of running this event would you be able to help us?' FareShare teams up with supermarkets and local farmers and takes their wonky veg and overstocked food. It's always edible but it's stuff that won't sell for one reason or another. They were happy to help and we had loads of fruit and vegetables from them."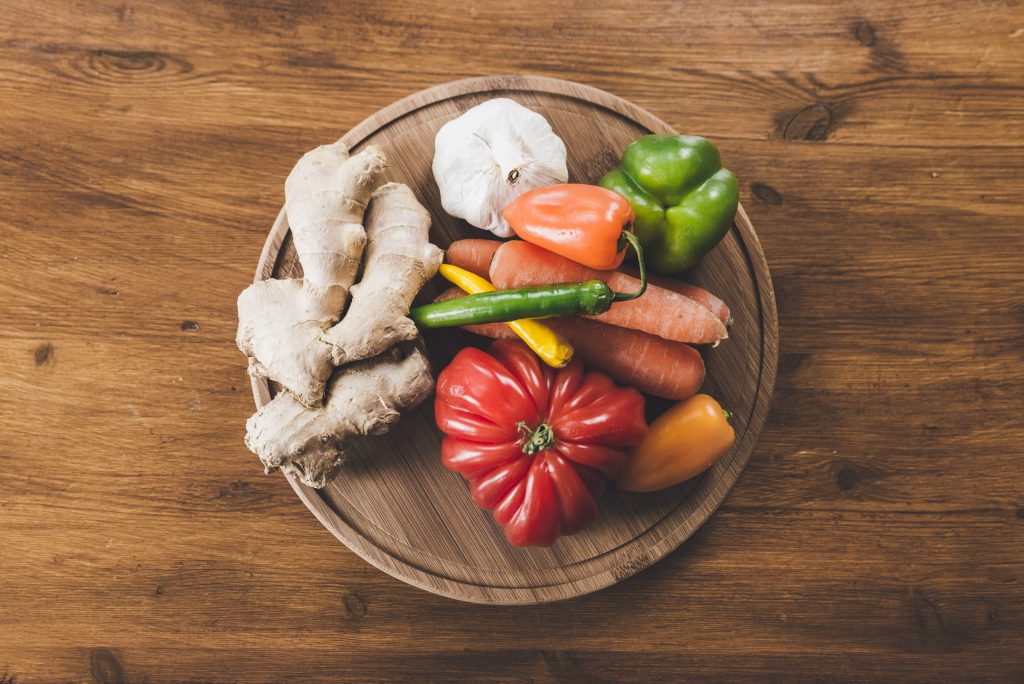 What can we make with this?!
There was only one slight problem with the donated food – they didn't know what they were going to get until a couple of days before. Cue a Ready Steady Cook style strategy session to create the supper club menu.
Jo reckons: "Menu planning is the hardest aspect because you don't know what ingredients you're going to have. But that's the exciting, creative part. It keeps you on your toes!"
The Umbrella Cafe has now formed a permanent relationship with FareShare, which provides them with a weekly delivery. The cafe also takes surplus food from other suppliers, and even from customers. It means they can help prevent food waste outside of the Waste Not Supper Club, which runs every few months.
"Waste Not is a massive part of what we do day-to-day at the cafe. Our local supplier Staines Farm Shop gives us lots of vegetables and a large part of our menu is now sourced from donated and rescued produce. While the food we serve in the cafe is similar to what we serve at the supper club, we do it in a more restaurant style."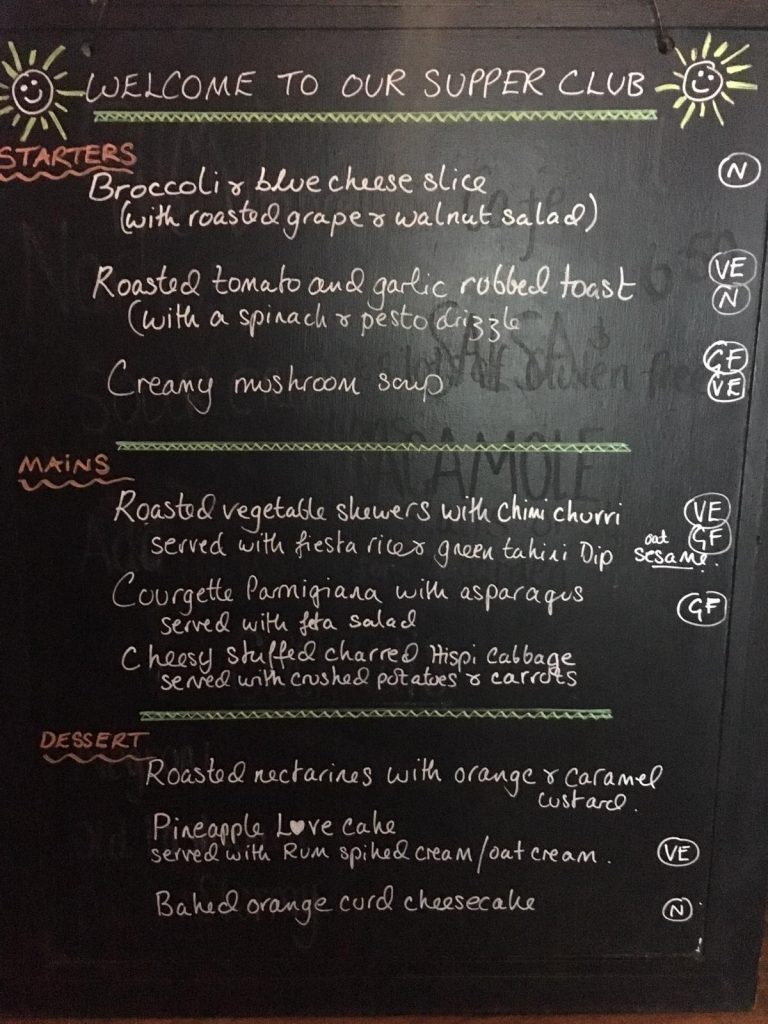 Everyone is welcome
Guests at a Waste Not Supper Club can enjoy a three course veggie or vegan feast. They are encouraged to come whether they are part of a couple or by themselves, and are invited to pay whatever they can afford.
Explains Jo: "It's designed to be inclusive. We get some people who wouldn't normally be able to afford to go out for a three course meal. They might pay a little less than we would usually charge, but it goes all the way to the other end of the scale, with people paying 50% more than we would have charged.  
"We give people envelopes at the end of the meal so they can just pop the money in there. We don't know who's given us what so it takes the pressure off."
She adds: "We could probably charge more but we're happy to make slightly less profit and have the relationships with the people. It creates a more fun evening, more conversation and it gets people thinking."
According to Jo, the supper club acts as a great way to gain new customers for the cafe and also helps to promote their ability to cater for parties and events.
"The supper club definitely attracts a different crowd. At least 50% of those who come are not regulars, which is great because it attracts new faces to the cafe. We often see people coming back."
Running the evening supper club also allows The Umbrella Cafe to generate income at a time when it would normally be closed. The money raised is put to great use – the cafe is a community interest company (CIC), which uses its profits for the public good.
One way it does this is by providing work placements for prisoners and students from the local supported learning college. The cafe also operates a pay-it-forward scheme, which allows anyone in need to order from the menu for free, while other customers can make a donation if they wish.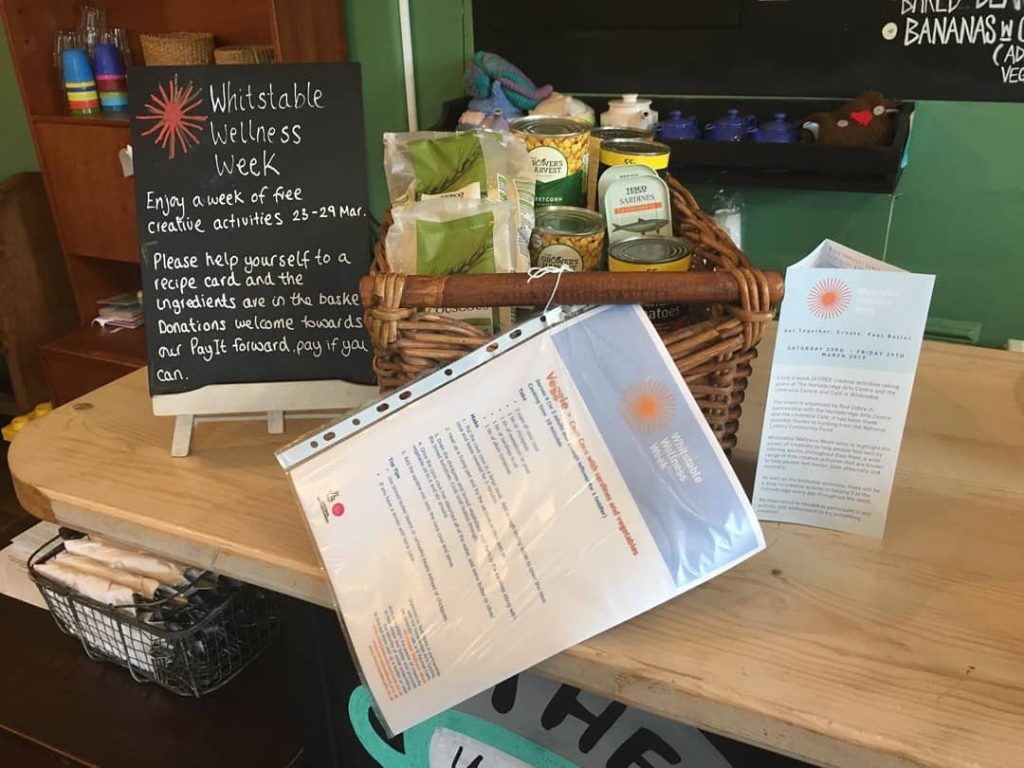 Serving up happiness
Fostering trust is a massive part of The Umbrella Cafe ethos, but Jo says it's taken a little bit of time to get the supper club system exactly right.
"In the beginning we had people who didn't turn up and we hadn't taken a reserve list. We've learned to do that now, so if someone cancels we can fill that space again. We've also introduced a £5 reservation deposit. It's refundable up to a day before the event, which means people let us know if they can't make it."
Another challenge Jo and her team have overcome in the two-years they've been running the Waste Not Supper Club is learning how to adapt their service. She says: "It's a different process to normal cafe service because tables have to be served at the same time and you don't want to keep people waiting."
Jo says she really enjoys the supper clubs – and so do her customers. "They're always fully booked and people always come away saying, 'That was really delicious; much nicer than I thought.'"
She adds: "As a cafe we want to do more around the Waste Not theme. We'd like to do some cooking classes and, alongside The Umbrella Centre, we plan to apply for some funding for that. Following the UN's report urging a move to more sustainable diets we feel now is the time to keep the conversation going."
To find out when the next Waste Not Supper Club is taking place, visit The Umbrella Cafe on
Eventbrite
or
Facebook
.