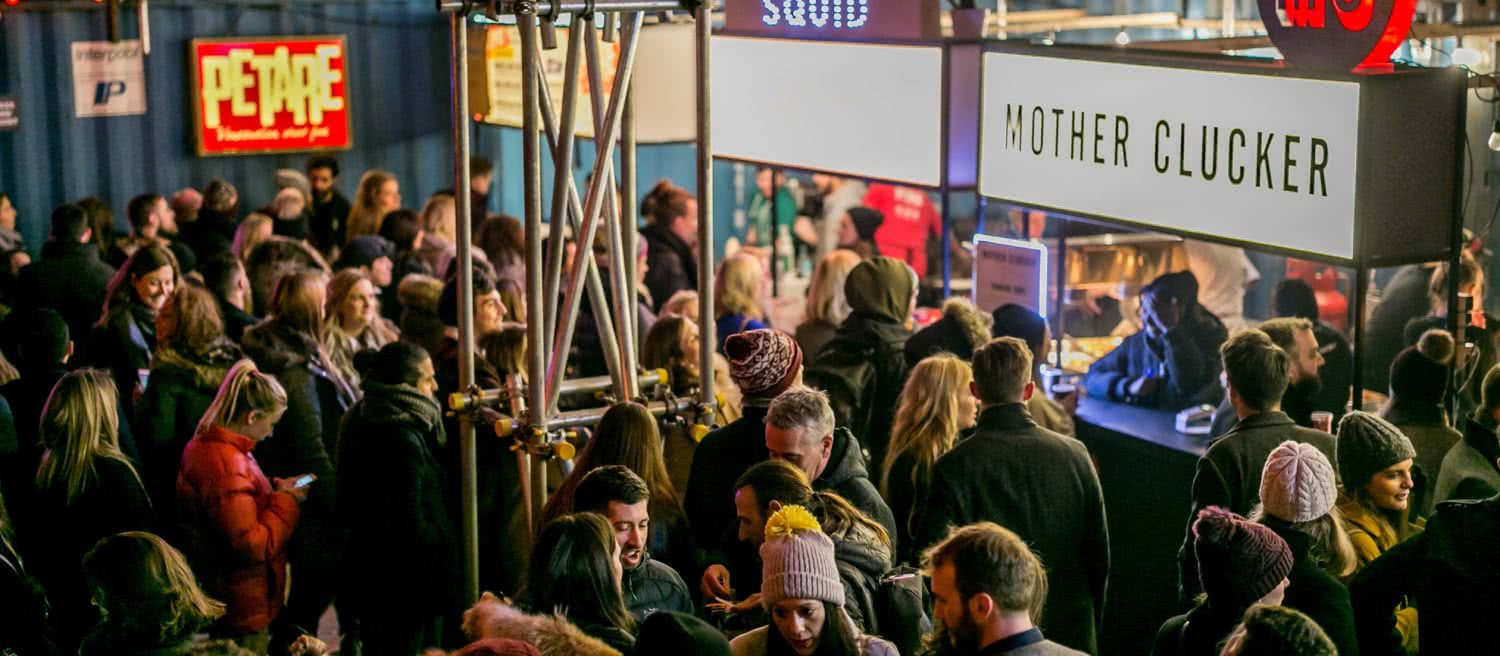 Word-of-Mouth Marketing: 6 Event Creators Tell Us Their Strategy
(Cover photo credit: Street Feast)
"I went to this great event – you'd love it!" – if a friend told you this, how likely would you be to check out the event for yourself?
Word-of-mouth is the most powerful form of marketing there is, with 92% of consumers trusting recommendations from people they know. People don't just trust those recommendations; they act on them – according to Nielsen, people are four times more likely to buy when they've been referred by a friend.
Our own research has shown that word-of-mouth is the most effective type of marketing for live events. More than 93% of creators questioned as part of our annual Pulse Report stated that word-of-mouth was either "effective" or "very effective" for promoting their events.
Put simply, word-of-mouth is money-can't-buy advertising. But while you may not be able to buy it, you can influence it. We spoke to six creators to find out how they get attendees walking away from their events raving to friends and family, both online and offline.
Word-of-mouth secret weapon – Ambassadors
"We are currently organising a week-long conference in Bristol and word-of-mouth is a very important part of how we market the event around the city. Before we start planning the schedule we invite ambassadors who are well-known in their respective communities to meet and sense check the event schedule. For access to keynote events during the week, we ask the  ambassadors to share the event to their communities. This is usually done on private social channels like Facebook groups.
"Sponsors and partners have the ability to host their own events, which in turn makes them advocates of the conference. We allocate a discount code for each sponsor/ partner to share internally or with potential prospects so we can track how well word-of-mouth marketing is having an impact on ticket bookings. We also allocate a good portion of event tickets to press, local universities, and charities to ensure the conference is accessible and amplified on social throughout the week.
"We have a Digital Squad in place to report and capture the conference across various social media channels. Having designated social media people to amplify activity during the conference is really important, last year we were able to trend first on Twitter for our city and fourth in the country, due to the live reporting of events on the platform."
Word-of-mouth secret weapon – Networking
"I regularly host social media training events for small to medium-sized businesses who are looking to enhance their social marketing skills. Most of my traffic either comes through word-of-mouth recommendations or through my social media channels, such as LinkedIn and Facebook.
"Face-to-face networking events provide me with the opportunity to build and develop new and existing relationships. A large number of my contacts from networking events have been at my workshops, which really helps when it comes to referrals to others about my services.
"I find that my workshop attendees will RSVP their attendance via my Facebook events page, including those who are intending to come who haven't yet purchased a ticket. The posting section on the events page allows me to send out reminders to try and encourage those who are hoping to attend to buy their ticket.
"Most of my professional network is, however, on LinkedIn, so I post public posts which they regularly share with their business network. Eventbrite's insight tracker is useful as it gives me a clear focus on what promotional activities are working the best to help sell out my events."
Related Reading: The Dos and Don'ts of LinkedIn Targeting
Word-of-mouth secret weapon – 'Bring a friend' incentives
"Killing Kittens is an exclusive, decadent and hedonistic female empowerment brand, fully focused on the pursuit of female pleasure. Since 2005, Killing Kittens has moved beyond organising parties and has grown an online community of over 120,000 people all over the world.
"Killing Kittens has become a movement. A by-word for independent women who know what they want. We've achieved this through a very targeted social media strategy. Our social media team uses numerous clever eye-catching and tactical digital promotional methods across our communities, including Instagram and Facebook.
"To appeal to pack mentality, or the thought process that there is safety in numbers, Killing Kittens often offers three for the price of two or a 'bring a friend for free' deal.  It leads to us welcoming new members, while current members feel they're getting a great deal that they can then pass on to their friends.  It works well for everyone involved; us and our members.
"Our social media plan works in tandem with our wider marcomms activity, PR specifically, where we work reactively exploiting the news agenda providing commentary that will engage with our audiences as well as proactively seeking out feature opportunities to promote our key messaging."
Word-of-mouth secret weapon – 'Instagrammable' moments
"Instagram, Twitter and LinkedIn are currently unparalleled platforms for word-of-mouth event exposure. A simple 'like' on your event from one user will start putting it into other people's news feeds too, boosting awareness and attendance. You can also use influencers to boost your event's awareness since they have a huge audience already and can drive behaviour from their broad network.
"We'd always encourage brands to consider which social media platforms best captivate their audience and use it as a tool to promote their event. At Timebased, we always consider how to maximise the visual impact of an event, carefully ensuring that the experience includes a number of 'Instagrammable' moments that encourage guests to share content on social platforms. For instance, at the GQ Men of the Year Awards 2018, guests entering the Tate Modern's Turbine Hall were greeted by a dramatic model army lining the red carpet – perfect material for impressive social media posts.
"In addition to this, we created a video booth where VIP guests could also pose on a moving treadmill in front of a huge dynamic LED screen, creating captivating content for the GQ and Hugo Boss Instagram feeds."
Related Reading: The Complete Guide to Instagram for Events
Word-of-mouth secret weapon – Having the 'complete package'
"We learned a lot through our podcast – interviewing owners of the coolest concepts and experiences in London – about what makes a great 'experiential idea' successful. The key takeaway was that it's about more than just 'the gimmick'. A few years ago, you could get away with okay food and cheap drinks, so long as there was something cool to do.
"The market has changed, the standard is so high now. You must have a defined concept, excellent service, great food, a plethora of drinks and  Instagrammable moments. Only once you've got the complete package will people tell their friends and gather a crowd, to show off the latest place they've 'found'.
"Doggy Style – London's largest indoor doggy market – has all the above (it's an event we partner on). You can't turn around without bumping into something people want to shoehorn onto their storyboards. It's so engaging because people love dogs and they love all the passion that's pawed (sorry, couldn't resist) into all the independent products available.
"The event connects with people online from the second they sign up; with caption competitions, prizes on the day etc. encouraging them to attend and share their experience before and after. People shout about what they love, so aim for the heart and words will follow."
Word-of-mouth secret weapon – Endorsements
"We launched our business in 2012 as a summer pop-up in Dalston, in East London. Since then, we have gone on to launch four permanent sites, all across London, as well as our annual festival pop-up Winterville. Word-of-mouth has been integral to our brand's success and is built into our DNA.
"Ensuring events are vibrant, innovative and shareable allows guests to pass on their experiences through social media and we enhance this with social media ads and competitions. But as great as these are to drive interest and online conversation it's also about the face-to-face conversations we have with agencies.
"Visitors and clients trust recommendations and being endorsed by the right people is a very powerful tool. We are not afraid to ask our longstanding clients to feature us as a case study and for agencies to share their experiences online and with their own clients and stakeholders."
Conclusion
It goes without saying that if you want people to say good things about your event, you need to make sure it's a great event! But you can certainly encourage people to share their opinions and experiences – engage with your attendees on social media after the event, identify your biggest fans and gather all the 'social proof' you can to show others what they're missing.
Don't forget to check out our 2019 Pulse Report to discover the other marketing tactic trending this year.