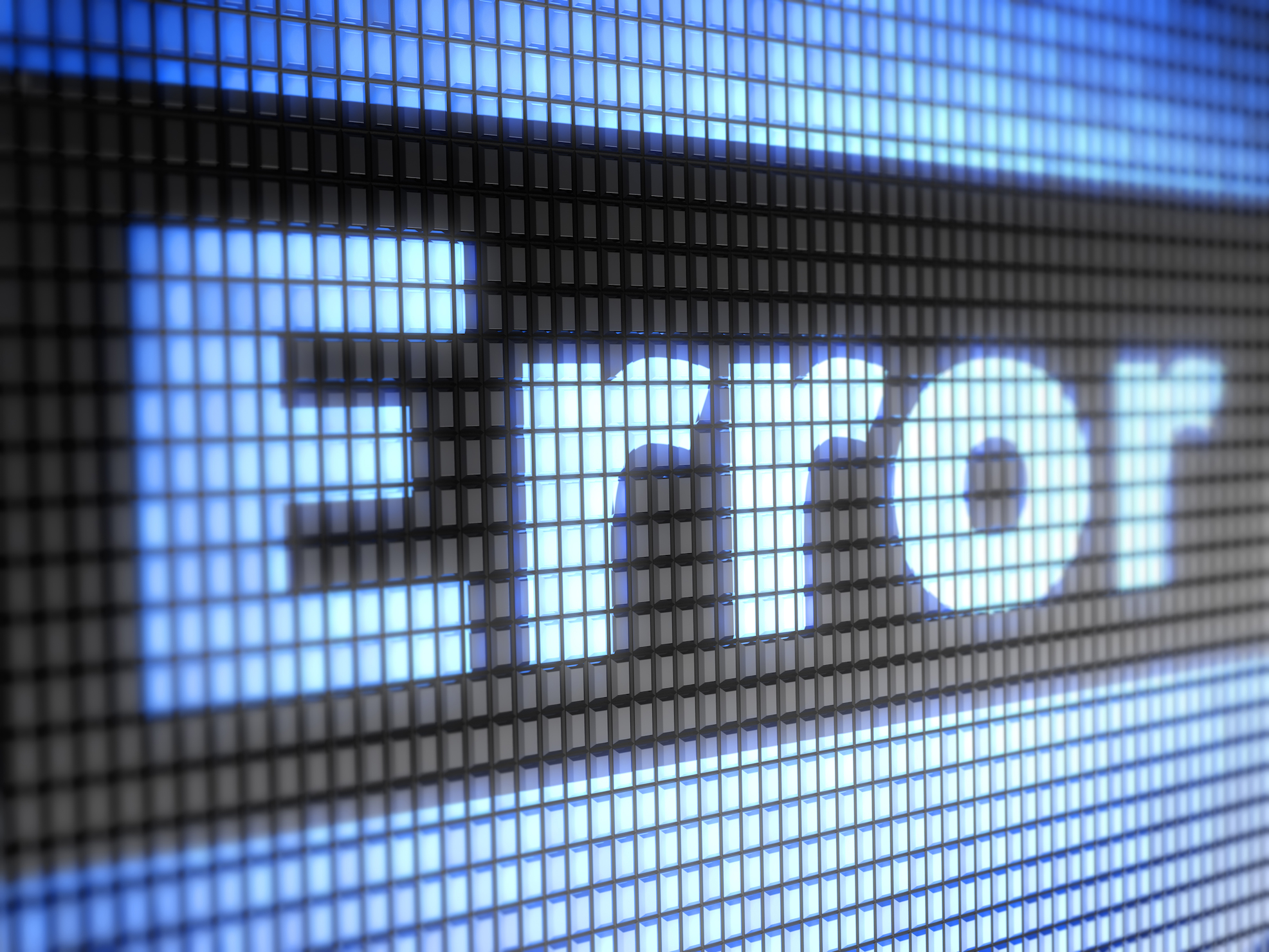 More Stories of Events Gone Wrong (and Lessons Learned)
Even the most experienced event planner finds that things don't always go to plan – what matters is how you cope when disaster strikes!
After we got such a positive reaction from these original 12 Stories of events gone wrong and lessons learned, 10 more people tell us what happened when disaster struck at their events, and the lessons they learned.
Alex Evans – Director of Club Mob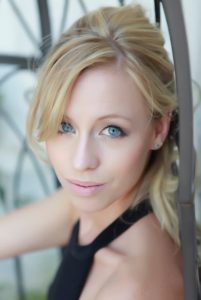 I own a small company in London that provides surprise entertainment to events – corporate, weddings, private parties, you name it – we go undercover and then perform professional, flash-mob like dance routines.
Due to the nature of our work, we have had a number of performances that didn't quite go to plan.
In the case of a recent flash mob, carefully laid out for a 25th birthday surprise, we had everything planned to the minute – sound system set up, dancers poised and the birthday group had texted to say they were four minutes away.
We were performing in Grosvenor Square – opposite the American Embassy, and the fact that Obama was visiting that weekend hadn't even crossed our minds. Until at that (very crucial) moment, park officials closed the park and chucked us out. "Obama is coming," we were told, "You have to leave right now."
What to do?? A flash mob, worth a pretty penny, and the highlight of a birthday, about to go up in smoke – it's not like you can argue with the president of the USA. We frantically called her to stall, whilst we set up on a convenient, huge pedestrian corner near the park – rescued, in the nick of time.
Other performances have seen an auxiliary cable break right before a dance, the sound system gone – or a recent wedding, when one bouncer wasn't told that we were performers, and tried to remove one of our 'waitresses' from the venue during a pre-planned argument scene! We've learned from these to expect the unexpected and ALWAYS have a Plan B!
Max Soni – Founder of Conversions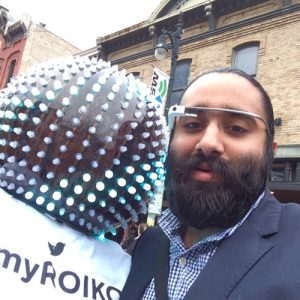 Our marketing agency was hired to organise a SXSW (South by South West) after-party.
The issue? We were expecting 200 people, and only 15 people showed up. It was 10pm – and my client was going to kill us, as a collective group.
I had one of my employees run to the local store and get a ton of beer, and had five other team members go into "town" and start screaming about free beer. We had a HUGE stampede of people, which made us look like heroes.
Amazingly, we were able to get the exact crowd we were hoping for (tech influencers) and were able to salvage an event that would've collapsed!
Krystal Covington – Founder of Women of Denver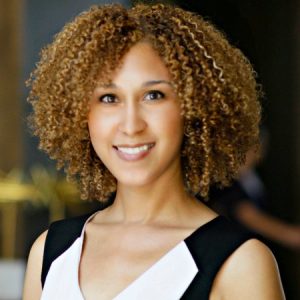 I run a workshop-based educational program for women and early on in building the community I made tons of mistakes. The biggest was when I made a mistake and listed the event online for 9-10 am, but the room was actually booked for 8-9 am.
I desperately sent out emails to event attendees that morning hoping to catch people early, so they could make it. In the end I had a small group of really disappointed people, many of whom still had wet hair.
I sent an apology note, but never heard back from several people about the event. One year later, I had monetised the program and was checking in with people who had registered for events in the past to find out if they'd be interested in the new program. I heard back from several people that they would never join because they were still upset about my early booking mishap.
What I learned was that one event mistake can really damage a relationship.
Linda Naylor – Personal Life Coach
A few years ago I organised events for a singles group in Cornwall called Just Good Friends. 40 people were due to attend a Burns night dinner at a small restaurant we had eaten in before.
On the morning of the event I received a phone call from the owner who was very distraught as the bailiffs had arrived and were dismantling her restaurant despite assurances that she had an event on that evening. After calming her down I was left with 40 people expecting a dinner and Burns night entertainment.
After a few phone calls I found a pub who agreed to host the event for us. All my members were very understanding about the change of venue and the drama added an excitement to the evening. It was excellent. The food was perfect, the haggis was piped in and addressed with full pomp and ceremony. It was so good we go back every year!
Related: 6 Examples of event promotion gone horribly wrong
Elly Klein – The Relationship Writer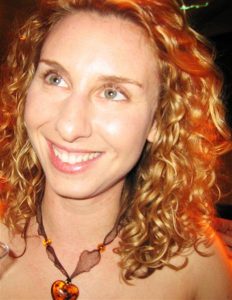 Shortly after my humorous relationship advice book 'Men Are Like a Box of Chocolates' was published, I turned it into a bachelorette party event – a live, interactive show with images, music and a lot of laughs.
The bachelorette's sister booked me for one event. She warned me her sister was difficult, but I shrugged it off thinking how bad could she be? In a word: bad!
I don't think I've ever met anyone so nasty. She was passive-aggressive, and from the moment I started the show, attempted to make me feel like a complete moron: rolling her eyes, making faces at other people in the room, and looking at her sister as if to say, 'How could you have booked this ridiculous entertainer?'
It took everything I had not to tell her to go f*ck herself, pack up my gear, and walk out. But I knew that wasn't very professional, so I performed the show as if I didn't even notice her vulgar attitude.
Half the room followed her lead. The other half were so embarrassed and felt really bad for me. Also, at the time, I was painfully single and couldn't believe someone was marrying this b*tch.
I'm a writer, so I eventually decided to stop running these events, even though they were doing quite well, and am now writing dating profiles for singles and love stories for couples, which is extremely fulfilling. But I'll never forget this event. And I can pat myself on the back for not stooping to her level.
Julie Austin – Founder of Speaker Sponsor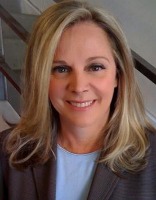 One of the first events I put on was an entertainment job fair. I had several employers who were supposed to show up, and I was going to do a 30-minute speech beforehand.
As I got ready to speak to about 80 people, my assistant came over and told me that no one had showed up yet. So I gave him my personal phone book from my many years in the entertainment business and told him to start making calls to anyone who had an office within a 30-minute radius and had any kind of job opening.
It was not an easy task so I told him to promise everyone a nice dinner for two at their favourite restaurant if they would show up. The good news is that all of the employers eventually did show up, along with several others. So the jobseekers were very happy and many of them got jobs out of it. It was a big lesson in keeping your cool under extreme pressure!
Jill Pavlov – Events Manager at The Buzz Agency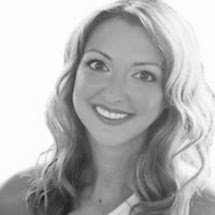 I had only been at my agency for a day when they told me I had one month to plan an all-day charity event for one of our biggest clients. The catch? There was no budget, and I had to secure all food vendors and entertainment for free. I worked so diligently for that month, round the clock soliciting restaurants, artists, singers and more, trying to prove I belonged at my agency and that I could execute a perfect event. I felt so accomplished when I actually was able to put together a full 12-hour schedule of animation without spending a dime.
The big day came and before it began, we realised that the furniture rental order was incorrect! So my boss, who oversees the account and who was facilitating the event with me that day, heads to our office to get two of our tables to use.
About a half hour later I get a call that while she was manoeuvring the table through the office front door, the glass top dropped, shattered, and pieces of glass went in her eye and leg! I was panicking at that point realising I was going to have to run this event alone, sans two tables that we so desperately needed.
Luckily, my boss is next to Superwoman and made it back in without the need of a hospital visit. I managed to rearrange vendors to consolidate table space. I learned that all you need to survive in this industry is resourcefulness, teamwork, and super human powers.
Ian Wright – Founder of British Business Energy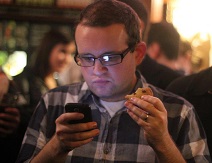 At a tech start-up company I once worked for, they decided that a really fun team building event would be a scavenger hunt around London, fuelled by alcohol.
The team leaders were all very driven to win, which meant we couldn't just walk between clues, but had to run at full tilt the whole way.
The end result after two hours of running was somewhat predictable given the combination of young employees, dehydration from running and too much booze. Basically we got back to the office and almost destroyed the place.
However, the CEO kept an impressively level head and managed to herd us all away from the office to a pub where he insisted on paying for more drinks. While more drinks might not have been the best for us at the time, it did save the office from any further damage.
Everyone eventually made it home and more surprisingly back into the office the next day. The event took on legendary status and made the CEO a hero.
Charlie Howes – Founder of Nude Life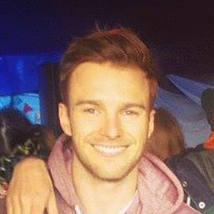 We ran a life drawing event for a hen party, which was a surprise for the hen and the rest of the group (about 20 females). Only the event organiser knew what activity they would be doing.
Little did Nude Life know that it was a group dominated by lesbian women, including the hen. They did not want to see a naked male body. The event was terribly awkward for the model and a fair few of the group refused to draw, and the majority who did, drew a female, even though there was not one on show!
We now make it explicit that we are LGBT friendly and that we have both male and female models to accommodate!
Andrew Reeves – Founder of Luxe Translation Services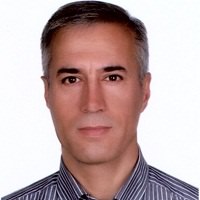 One time we had a convention for translators and interpreters. We were expecting about 500 people and everything appeared to be going perfectly, until I heard the weather forecast the day before the event.
I found out that the next day it would be raining. This wouldn't be a big deal, except the venue was open-roof. When we asked the venue director if he could switch us to an enclosed space, he informed us that they had none available.
We ended up calling around and fortunately we were able to find a venue down the block which had immediate availability. We called all guests and emailed all the ones who didn't pick up, informing them of the change in venue.
On the day of the event, we also paid someone to stand at the original venue, holding a sign. Fortunately, my lawyer was really competent and because of the contract that he wrote for us, we were responsible for only 50% of venue costs. The other 50% was excused due to unforeseen circumstances.
The lesson I learned: Always check the weather forecast before reserving an open-roof venue.
Related: 5 Things that frequently go wrong at events (and how to stop them)
Conclusion
What doesn't kill us makes us stronger! If your event goes off course, don't beat yourself up – it's happened to the best of them.
Dealing with challenges will only serve to make you better at what you do (and give you great dinner party stories!)
Got a disaster story of your own? Share yours in the comments or tweet us @EventbriteUK!