9 Step Checklist For Successfully Launching A New Event [Infographic]
9 Step Checklist For Successfully Launching A New Event [Infographic]
It's so exciting when you come up with a new event idea!
However your head very quickly starts to buzz with everything you need to accomplish to actually get it off the ground, and it's easy to miss a critical step as you rush towards the launch.
To help you work through the key steps towards a successful launch in a logical way, we released the Complete 9 Step Guide To Successfully Launching A New Event last week.
However, sometimes you just need a quick companion guide, something to refer to at a glance or print out and stick on the wall next to your computer.  So today we've published a companion piece to the Complete Guide – an infographic you can use as a simple 9-step checklist for when you're launching your new event.
Click here or the image to get the downloadable (and printable) pdf.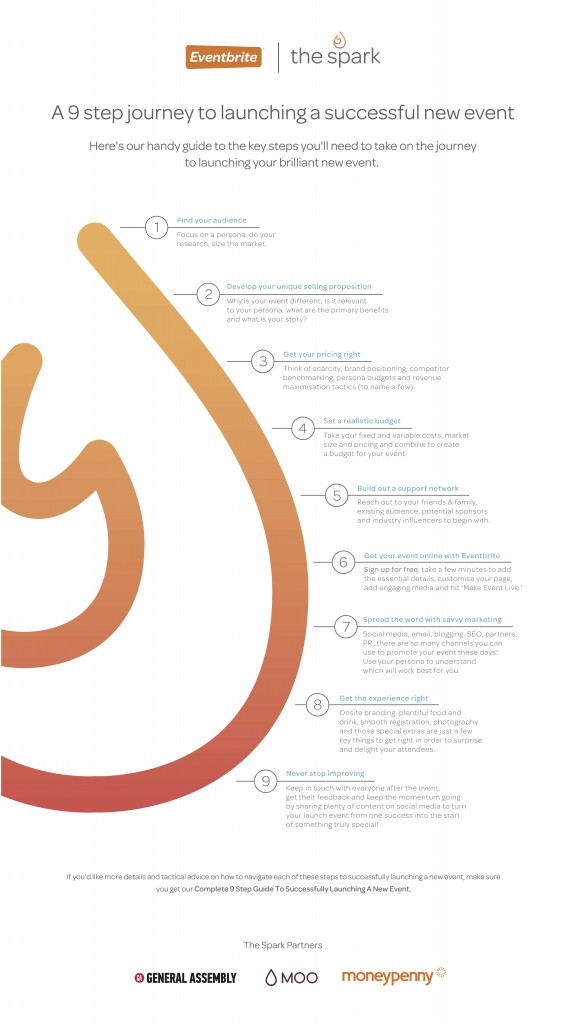 Do you have a great idea for a new event?