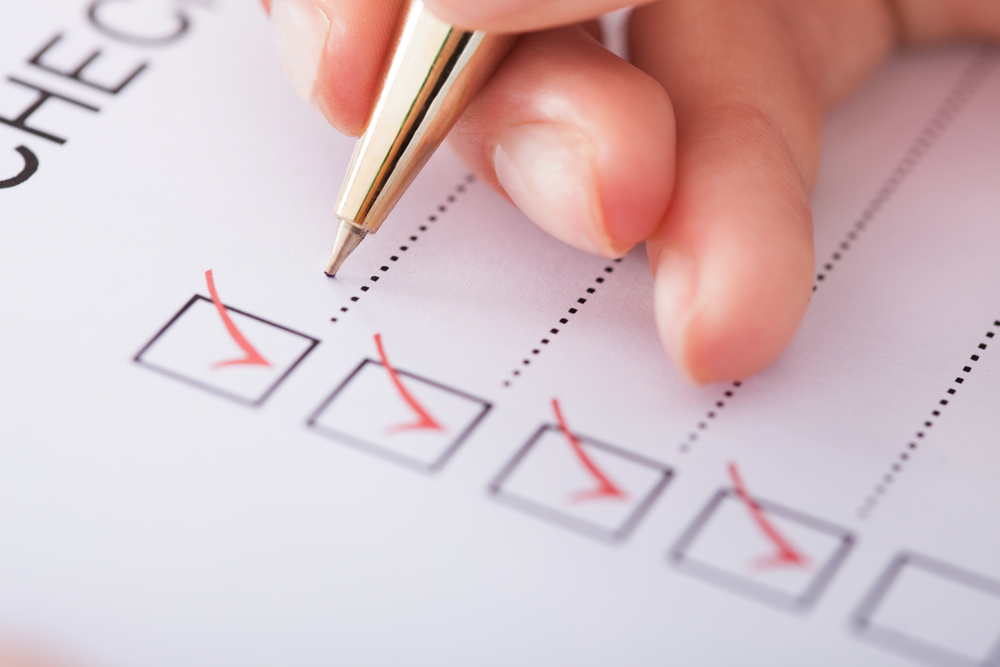 The Ultimate Event Planning Checklist
New to event planning? Not sure where to start? Worried about overlooking something vital?
We hear you! That's why we have compiled a comprehensive checklist to make sure nothing slips through the cracks.
Use our Ultimate Event Planning Checklist at any point of the event planning process to reduce stress and make sure no detail is forgotten.
Start as early as possible
Ideally, you will start the event planning process at least four to six months before your event is scheduled to take place. The sooner you can land on a date, the better! But if you've been set a last-minute challenge of organising an event for your company, charity or club, don't panic – just get to work on the below as fast as you can.
1. Establish your goals and objectives
What is your event's purpose?
What demographic do you hope to attract?
How many people do you want to attend?
Do you want to make a profit or raise funds from your event? If so, what's the target?
Will tickets be free or charged? How much will tickets cost?
Where will your event take place?
2. Put together a rough budget
3. Select a date
4. Choose a location and venue
5. Plan your event content
6.  Research speakers, presenters or entertainment
Start by researching speakers who are experts on your preferred topics
Compile a list of your ideal speakers using this template
Reach out directly or via a speaker bureau
Contact an entertainment agency to research entertainment
7. Start your sponsor search
Determine what kind of activations you can offer
Research sponsors who've partnered with similar events to yours
Compile a list of your ideal sponsors
Research what similar events are charging for sponsorship packages to determine the market rate
Structure a sponsorship proposal with this template
Three months out: Planning the nitty gritty
Once you get your event sketched out, you need to keep your budgets updated with the latest estimates and quotes. It's best practice to create 12-week, 6-week, 1-week and Flash (on the day) forecasts. It flags up any dips in revenues, takes into account any unanticipated costs and highlights any unforeseen issues that were not apparent during the initial planning stages.
8. Finalise content
Confirm your event line-up and timings
Finalise speaker or performer contracts and check any riders that may appear
Get speaker or performer bio information and photos
Arrange speaker or performer travel and accommodation
9. Set up your event registration
10. Begin to promote your event
11. Finalise venue details
Two months before: Finalising details
Your event is in sight and the days feel like they're flying by. Here's what you need to keep top-of-mind two months before your event.
12. Send reminders
Make sure you have everything you require from speakers, sponsors and vendors
13. Push promotions to meet your sales goals
14. Contingency plan
Think about anything that could go wrong on the day and draw up a plan-B
15. Order printing
Sign-off on any artwork for event programmes, brochures, banners or signage
One week before: Tying up loose ends
In the week leading up to your event, there's a lot of last-minute wrangling to be done. Here's what you need to keep track of to stay on top of your to-do list.
16. Email attendees
Send joining instructions to attendees
17. Touch base with all vendors
Confirm final attendee numbers
Communicate attendee dietary requirements to caterers
Confirm timings
18. Contact speakers
Get sign-off on speech scripts
Obtain final presentations/slides
19. Share important documents
Create a run sheet for the day
Share a contact list
Make sure the team has the latest budget
The day before
20. Visit venue
Access venue to set up (if possible)
Hold rehearsals
21. Prepare registration desk
22. Prepare yourself
Ready to get started on your event? Download our event planning template now!