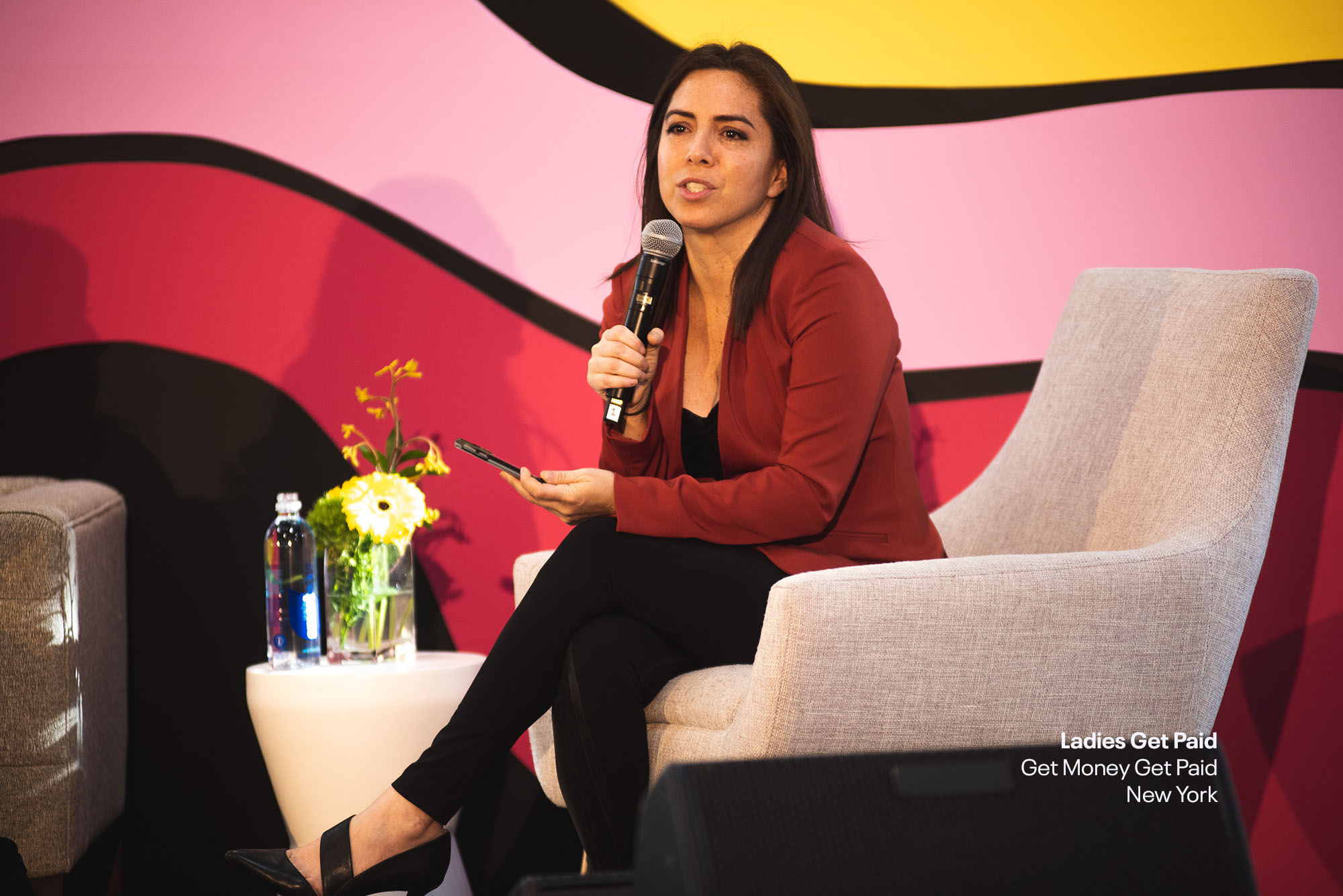 How Ladies Get Paid Expanded Their Events (and Audience) With Eventbrite and Zoom
Clare Wasserman and Ashley Louise are no strangers to success. Their brand is built on a central tenet that anyone can get behind: give women the skills and tools to get paid.
In four years, Ladies Get Paid has gone global. And while Wasserman and Louise celebrated every time their teachings reached more women, they also knew that their exponential growth necessitated some thinking outside the box of in-person events. With interest coming in from all around the world, they didn't want miles to separate hard-working, intelligent women from the essential knowledge that Ladies Get Paid has to offer.
Now, Ladies Get Paid hosts webinars every week. But they aren't secondary to their in-person events; these webinars bring in hundreds of attendees for paid events and thousands for free ones.
The key to successful online events, according to two women who know firsthand, is the right technology, and thinking about virtual events as complementary to in-person ones, rather than as replacements or imitations.
Here's how Ladies Get Paid got these two core essentials to help them scale – the right way.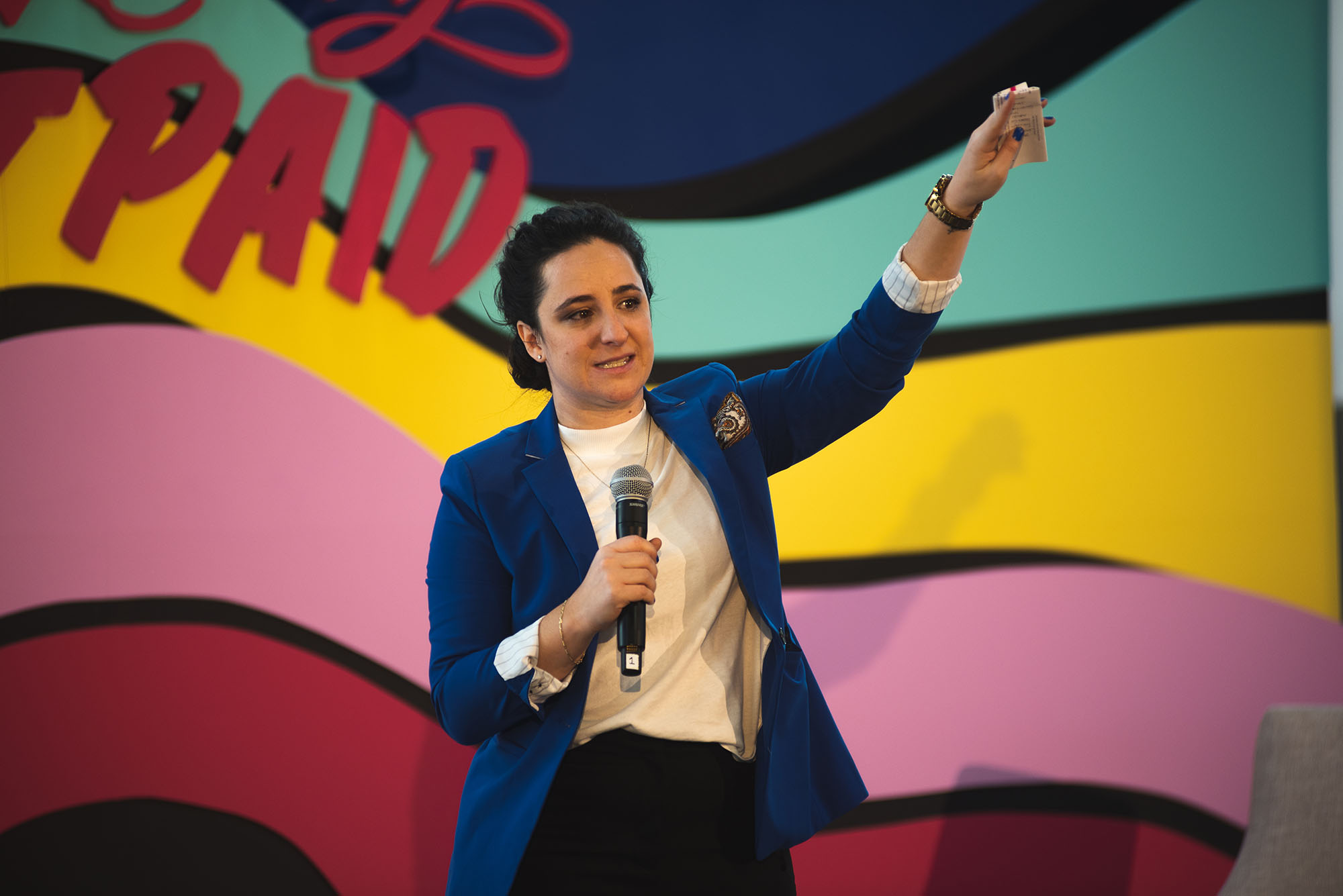 Choosing the best platforms to support their mission
Ladies Get Paid felt confident about the content they'd offer offer online, but they needed a solution for both selling tickets and delivering an engaging, interactive experience for their members.
Wasserman and Louise were already leveraging Eventbrite to ticket their in-person events. So their first priority was to vet, and choose, video-broadcasting and webinar platforms. The final decision turned out to be easier than they expected.
"Zoom was just so straightforward and easy to use," Wasserman says. "And while it doesn't replace in-person communication, their functionality offers the next best thing."
A webinar platform that offered engagement at scale
Like many of its competitors, Zoom promises superior video and audio quality. What set Zoom apart in Wasserman's eyes was the platform's interactive capabilities that allow Ladies Get Paid members to be active participants rather than passive listeners.
"Attendees can raise their hand, and easily talk to one another and our speakers," says Wasserman. She and Louise were also impressed with the level of control they had over the experience. "Zoom allows us to split online workshop attendees into smaller groups – like groups of five – to work on exercises and come back to the whole group when time is up, very much like our in-person workshops."
"Zoom allows us to split online workshop attendees into smaller groups — like groups of five — to work on exercises and come back to the whole group when time is up, very much like our in-person workshops."
Claire Wasserman, Founder, Ladies Get Paid
The increased ability to create an engaging online event experience wasn't the only benefit that made adopting Zoom a no-brainer for Ladies Get Paid. "The platform checked off a lot of boxes," says Louise. "Not just for us but our community."
In addition to the interactive features, Zoom offers Ladies Get Paid and its loyal members:
Recording: Each Ladies Get Paid webinar is recorded, meaning Wasserman and Louise can build a library of content that members can access long after the event has passed. This opens up an additional revenue stream for the organisation that feeds into their mission.
Privacy: Because each webinar is recorded and available for purchase after it ends, it's important for Ladies Get Paid to protect the privacy of attendees. "Zoom allows us to make our workshops interactive without forcing people to show their face," says Wasserman. "And when we give attendees anonymity, they're free to ask more vulnerable questions – which is very important to our community."
Analytics and data: With reporting and analytics from Zoom, the Ladies Get Paid co-founders are able to improve their programming and sell sponsorships. "Because the event is online, we have a lot more reach. We are also able to gain feedback from our members about how the content resonates with them," says Louise. "The volume of insight allows us to fine-tune our strategy and find partners who want to connect with our members."
A ticketing partner that supports live and online events
With Zoom, Ladies Get Paid were set to broadcast their virtual events to the masses across the internet. Now all they needed was a way to sell tickets.
Wasserman and Louise were able to leverage Zoom's integration with Eventbrite (enabled by Zapier) to operate effectively and efficiently when producing their virtual events.
"Without the ability to integrate Zoom with Eventbrite, we'd have to do a lot of things manually," says Louise. "Like sending an email out with the Zoom link and details the morning of the webinar. [With Eventbrite,] that's all automated. Even someone who registers a minute before we start will get the info they need."
Thanks to Eventbrite's integration with Zoom, Ladies Get Paid had one essential element to successful online events sorted. All they needed to round it out was great content and the drive to educate women around the world to get paid what they're worth.
If you have the vision and the passion, you too can leverage the right technology to bring your virtual events to the next level – and the level after that. As Wasserman says, "we've only really scratched the surface."