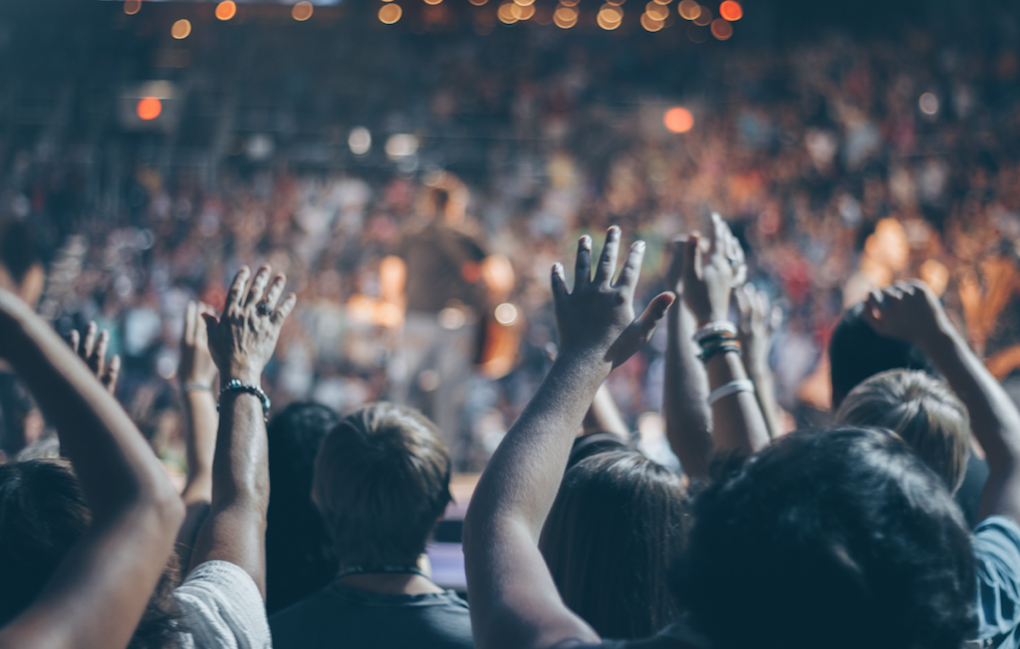 How to Increase Your Event Income Without Overcharging Attendees
Did you sell enough tickets? Are your attendees satisfied and will they recommend your event to friends? Are your sponsors happy with the level of engagement they received? And did you make enough margin on each ticket sold to make it a worthwhile financial venture? These are all of the questions that will likely go through your mind after an event. And as live events slowly start to make a return, examining the profitability of your event is essential.
But generating a higher margin doesn't occur through guesswork. You need to have a thorough understanding of your costs and a realistic outlook on your projected ticket sales revenue. This way, you can ensure your break-even point is calculated accurately (on 40% to 50% sold) and you can then focus on increasing the perceived value of your ticket price (how much your event is worth to an attendee). This will, in turn, boost your profit margin.
So, how do you go about increasing your event income? We've rounded up some top strategies, from finding sponsorship to adding premium packages.
1. Event sponsorship equals free drinks
There aren't many events where a free drink isn't beneficial to your attendees. After all, the vast majority of people will spend between £5 to £10 on a drink at an event and will factor that into the cost of attending.
Providing a drink as part of the ticket package is a great opportunity to make your attendees happy. How do you do that? By approaching a drinks sponsor who fits your target demographic and could do with the exposure. The pitch is quite simple:
"I'm organising an event where we are expecting 500 attendees from the 25 to 34 age bracket. Our event will attract urban professionals who are highly engaged on social media and love to support local vendors. Your craft beer is a perfect fit for this audience and this is a great opportunity for you to gain exposure. Imagine our audience socially sharing their experience on the day with a nice can of your Crafty IPA in the shot. We'll include your logo on our ticketing page and social channels. Plus, our photographer will capture images of attendees with your product for you to use on your own channels. This is a great opportunity to reach a demographic who'll love your product."
You can tweak this pitch depending on your event, but you get the picture. The drinks sponsor will provide everyone with a free beer on entry and you add £5 to the price of the ticket.
2. Special access and premium packages
We all know how attendees love to post on Instagram about how fantastic their experience is. So why not provide the fuel to that fire by offering a premium ticket package?
Let's take an event that involves talent like a music gig or speaker conference. Can you secure access to a meet and greet for a select number of attendees? It only requires an additional 30 minutes of the talents' time and is a great way for them to forge a stronger connection with their fans or network. You could also offer a photo opportunity with the talent or even organise a short, exclusive performance for premium package holders. For your audience, this will mean an enhanced experience that's worth the higher ticket price – and for you, it means more income.
Merchandise is another great way to generate extra revenue. Perhaps you could get the talent to sign merch, which can then be sold as part of a premium package. Get creative with it – besides T-shirts and hoodies, how about reusable water bottles or cool art prints?
3. Add an influential figure
By adding someone of stature to your line-up, you increase the perceived value of your ticket. Also known as name-dropping, it's a great way to make higher ticket prices worth every penny.
This can be as simple as using the tagline "Jo (influential) Bloggs will be joining us for a special introduction." As long as the individual you recruit is known to your audience, you're adding to the attendee experience and therefore increasing the value that they receive (and will be willing to pay). If you do a good job at selecting the special guest to introduce the opening act or welcome attendees, the exposure that they receive is beneficial to their profile, too.
Consider your demographic and choose a VIP who's current and well-known. Younger adults, for instance, are more likely to be interested in celebrities from reality TV. Just remember that the cost to secure said person can and should be minimal, so choose carefully.
4. Smart marketing within your event budget
Now that you've created an event with a strong offering, you need to promote it. If you're smart with your marketing budget and use a cost sheet for event planning, you can better analyse where your money is most effective. This cuts unnecessary costs and adds these savings to your bottom line.
A good social media strategy is key to widening your reach and making the best use of your resources. So before you opt for expensive print or radio ads, look at what's in front of you. Do you have a Facebook or Instagram audience? If so, sell directly to them before committing your budget to a campaign you can't track. Don't forget to work with influencers where possible. Even micro-influencers have thousands of followers.
Are you planning to partner with any media brands or affiliates to help share the word? You should be. But instead of taking their word on how effective they'll be at pushing tickets, ask them to prove it. Provide trackable links to ensure you're not wasting any marketing budget with partners who aren't generating sales. Plus, when you're thinking about how to measure event ROI, tracking pixels are a great way to focus your marketing spend. Pixels can help you track visitors to your website, see how long they've spent browsing, and even check if they've clicked any buttons.
Make all your hard work pay off
Bringing people together and giving them a great experience is something worth paying for – and the pandemic has made that even more apparent. The number one goal is to ensure your attendees are happy, but you and your team should also be rewarded for all of your hard work. So be smart, be confident, and charge the price that your event is worth.
Ready to get started? Reach your target audience and engage attendees with our suite of marketing tools.