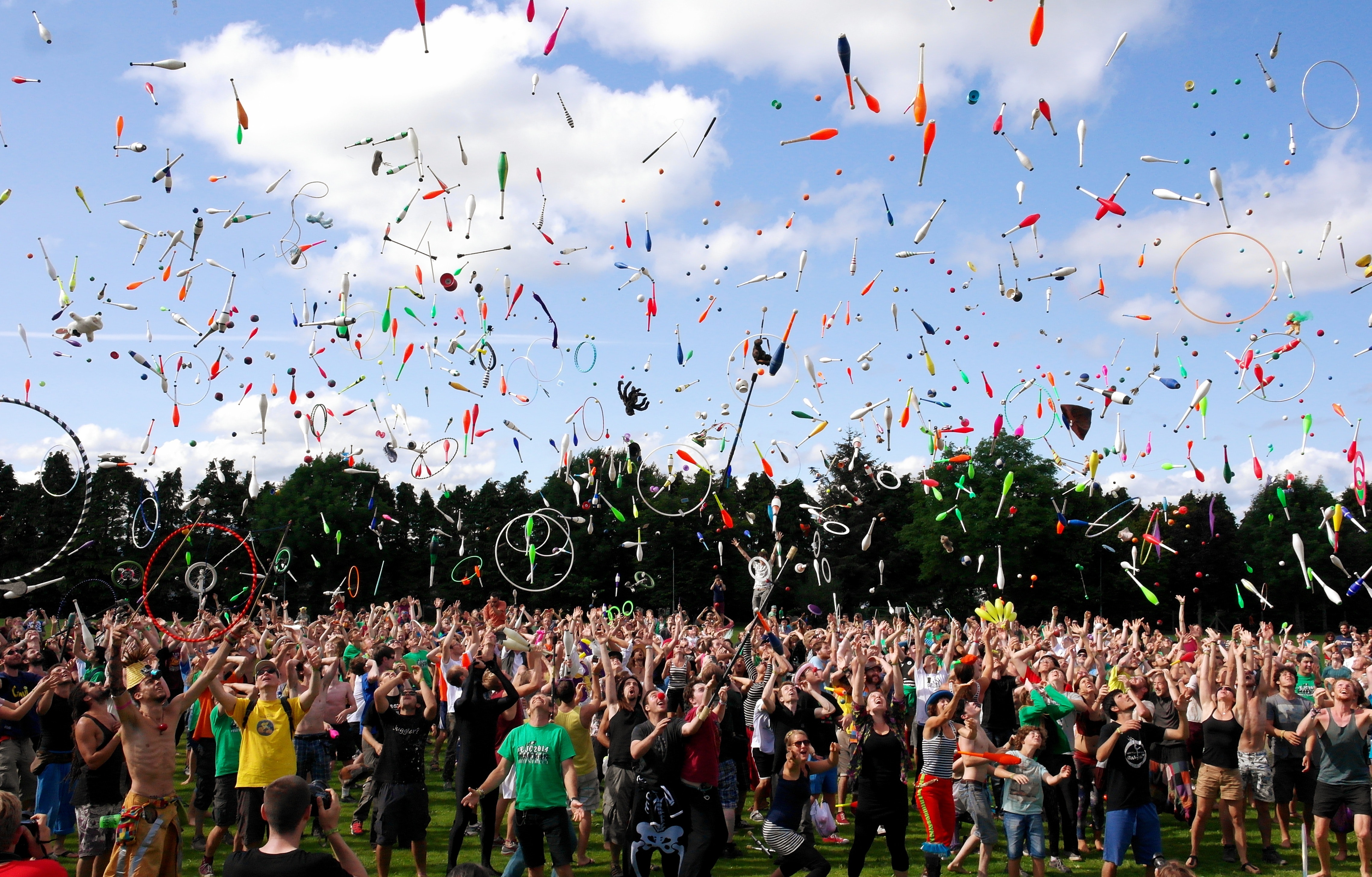 The Different Types of Events: A Comprehensive List
We know there's an event for everyone – that's what makes life so exciting for event planners and attendees alike. From the number of tickets to venue size and budget allocation, every event has its own unique set of requirements. Here's an introduction to common corporate and social events to get you started.  
Types of corporate events
We hear the term 'corporate event' all the time, but what does it actually refer to? Put simply, a corporate event is an activity that's organised by a business and is intended for employees, clients, stakeholders, a charity or the public. The audience usually depends on what the aim of the event is – for example, to launch a new product or service, to celebrate the achievements of staff members or to demonstrate expertise within a specific field. 

Some corporate events will be held quarterly or annually, while others might be a one-off activity – perhaps to coincide with an important announcement or in order to present an award. To help you think of creative corporate event ideas, we've explored four of the most common types of business events.


1. Seminars

A seminar is a type of corporate event that's organised with a target audience in mind and aims to impart highly relevant information to them. A seminar can be held at a venue, a company headquarters or even online with the right business communication tools and technology in place. It's usual for a single speaker, or a small number of speakers, to address the audience, so researching speakers and approaching potential sponsors should be high on your seminar planning checklist.


2. Conferences

Conferences tend to be a much more complicated event with multiple speakers and sessions spread across a number of spaces within one or more venues. With the aim of encouraging conversations and offering people a platform where they can share their expertise, conferences usually begin with a keynote session before moving to interviews, roundtables and panel discussions. Preparing to welcome hundreds or even thousands of delegates can be daunting, but check-in and on-the-door sales are made simple with our Organiser App, so think about how technology can support your corporate event.


3. Trade Shows

Whether you are organising or attending a trade show, this kind of corporate event is a great chance to showcase your latest product and introduce your brand to other businesses or the general public. As a result, trade shows present a great opportunity to generate sales leads. And as they focus on displaying or exhibiting products, they usually take place in large venues with space for tens, if not hundreds, of vendors.


4. Workshops

While many B2B event organisers will fall into one of the three categories above, it's important to consider the value of workshops, seminars and training sessions, as they can help businesses connect both with staff and the public. Whether you want to bring together employees to brainstorm ideas or help your target audience to better understand your product, workshops are like a huge classroom where the emphasis is firmly on learning.
Recommended Reading: 6 Strategies for Organising Classes, Workshops and Seminars
And to inject some fun into your corporate events, organising an awards ceremony is a great way of saying thank you to staff and suppliers.

Types of social events
There are plenty of reasons to get a group of people together away from a business or workplace environment. Social events should speak to someone's personal interests and tend to revolve around eating, entertainment or both.


1. Reunions

From a get-together with old classmates or family members to an event that marks an important anniversary, reunions are usually highly personal occasions. Speeches, a DJ playing songs everyone used to dance to, a slideshow of old photos – essentially, the event should help people reminisce. Also, hiring a photographer and videographer will record the new memories being made. Because invitees might be living in destinations across the world, getting an early start on setting the date will prove highly advantageous so people can make travel plans in advance.


2. Parties

A great event organiser will always find an excuse to celebrate, and hosting a themed party can really help when it comes to making decisions around marketing, decorating and catering. From intimate gatherings to events with gigantic guest lists, a creative idea could be timeless – Alice in Wonderland, superheroes, a murder mystery – or align with a particular date or occasion, for example, Eurovision, Pride, Coachella. 
3. Galas
The main aim of this kind of social event is usually to raise money for a chosen charity or non-profit organisation. Encouraging attendees to give generously via an auction, raffle or competition can help boost proceeds from ticket sales. Similarly, it's also worth asking suppliers to reduce or waive their fees in exchange for the opportunity to align themselves with a good cause. 
It doesn't matter if you are hosting a corporate event or a social event, our easy-to-use template will provide the framework to ensure you don't miss a crucial step in the planning process.