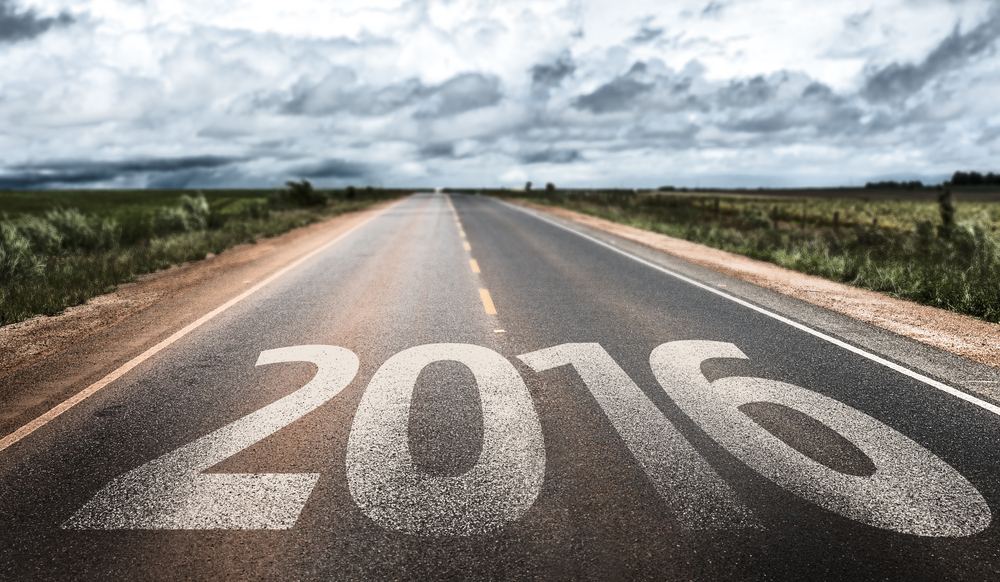 35 Experts Predict The Event Trends That Will Shape Your 2016
Want to know all the key event trends for 2017? Then check out our Event Trends 2017 post with over 50 expert predictions! >>>
What event trends should you be keeping an eye on next year? What new marketing or technology innovation will impact your job the most?
Do you already have a clear idea about the key event trends, opportunities and challenges that will affect your business?
If you've been scratching your head, even just a little, as you plan for next year and try to anticipate the continuing changes impacting events and those who work in them…you're not alone!  And don't worry, you don't have to call in the mystics to find the answers.
To help you out, and paint a picture of what's in store for you and your events in 2016, we canvassed some of the most influential, well-connected and innovative people we could find across the industry.
We asked everyone the same question: 
What one trend, challenge or opportunity are you predicting will impact the events industry most in 2016?
Here are their answers:
John Quilter, CRU KAFE Co-founder Marketing & Product CO / FOOD BUSKER
I think one of the big opportunity for the event business is helping large online, social, digital media brands and personalities learn to leverage their online presence offline.  There will be a lot of activity with food, tech, events and social media personalities and brands next year.
Melanie Woodward,Founder of EventPlanningBlueprint
Moving away from off-the-shelf events, planners are looking to create more customized and experiential events for their clients. It's all about connection and unique experiences in 2016.
For example, pop culture continues to be en vogue and millennials that are entering the industry, are bringing fresh, new advancements for connection that go beyond technology and more towards inclusion and purpose driven events. But that also engages and excites event attendees at the push of a button. So instead of spending money on stuff, event planners are spending on experiences because research shows that they have a longer lasting impact on the brand, the attendees and the overall event ROI.
Dan Calladine, Founder of London Pop-Ups
I'm not sure that it's the biggest trend, but one very interesting trend I'm seeing is the rise of set-dressing for medium-term projects.
For example in London we now have 3 (maybe more) 'Alpine Ski Lodge' bars that have popped up over the winter.  The Lodge in Clapham North, the Winter Chalet Bar at York & Albany near Regent's Park, and Dick's Magic T-Bar at Dinerama in Shoreditch have all created the feel of an Alpine winter, using set dressing, props and so on.  There is also Skylounge's new 'Treehouse' themed bar in the city, open for 6 months, and I suspect we'll see a lot more ambitious seasonal re-furbs in the future.
Marino Fresch,  Head of Marketing, UK & Ireland at Eventbrite
The innovation and entrepreneurship we're seeing in the events industry is incredible, and I believe the pace is only going to increase in 2016.
The diversity of people becoming event entrepreneurs is really exciting, for example we're seeing chefs running their own pop up restaurants and supper clubs; craft enthusiasts running weekend workshops; and many business leaders launching their own conferences or training sessions.
There are very few barriers to entry, so I expect more and more interesting, quirky and original events to successfully launch next year.
Alistair Turner Managing Director at EIGHT PR & Marketing
The biggest trend that will continue in 2016 is the move of marketing budgets into the event and experience sector. I feel that many in house event departments will do likewise and start producing conferences and meetings under the 'experience' banner; treating every audience with the brand led, experience led, messages that were formerly only reserved for consumers.
Katerina Georgiou, Head of Community at Shaken
Helping people make great cocktails is our business and we've seen more and more people come to our events to learn the tips, and tricks to be able to do this. As foodie culture continues to surge, the quest to acquire more skills and knowledge will too. People want to experience, create and learn more about great food and drink. 2016 will see people seeking out further event opportunities with that in mind."
Mark Walker, Head of Content Marketing at Eventbrite UK
I see three key things happening in 2016 for the events industry:1.As mobile becomes the norm instead of the future, we'll start talking more about omni-channel experiences, where organisers offer the same brand experience across multiple devices as well as offline; while connecting the dots internally for a more holistic view of attendees.2. There will be a great demand for intelligence, rather than data, as organisers look to be presented with actionable insights they can make decisions on, rather than raw numbers.
3. Marketing will have to continue evolving, from a reliance on free social media and outbound tactics, to building owned email lists, content marketing and relationship building.
For those who can adapt, these trends will present great opportunities to both organisers and their attendees next year.
Paul Colston, Managing Editor at Conference News
I feel there will be a qualitative breakthrough in augmented reality systems thanks to Oculus Rift (Facebook) and Magic Leap (Google). Experiential creatives will look to immerse audiences right into the heart of the products they are marketing. Drones may have filled many Christmas stockings in 2015 but I predict a major clampdown, not least due to heightened security concerns.
While it is natural to be optimistic, the elephant in the room is that 2016 will put all us on increased terror alert, as big venues and events may have to tighten security further to guard against an indiscriminate attack.
Paola Feregrino-Rodriguez, Digital Marketing Manager, Wahaca
A challenge as well as an opportunity is to take the customer on a memorable brand journey from the ticket purchase, pre-event warm up/buzz, during the event to post-event communications using email marketing as well as social media channels in a fun engaging manner.
Ed Poland, Co-Founder and COO at Hire Space
Experiential marketing will be an ever increasing feature of the industry in 2016 as big brands and smaller, disruptive companies pursue live experiences to complement their marketing activities.
Businesses want live, instant feedback for their products and engagement with early adopting customers, and events deliver this in a way no other marketing channel can. It's great news for commercially-minded venues and event spaces, particularly those with the flexibility to accommodate creativity and the tech resources to ensure live events are instantly broadcast to an online audience. An understanding of social and content marketing will be a great asset for event venues and suppliers looking to thrive in 2016.
Shara Tochia, EMEA Events Manager at Facebook 
We have seen the rise of the 'pop-up' across shops, events, fitness studios & more in 2015. This trend is only going to grow and become more popular & sought after from clients. The more unsual, the better. Find a space or build the infrastructure to host a bespoke event. It's time to get very creative and think outside the box.
Alan Newton, Co-Founder and COO at Eventopedia
As our Creative Director, Pete Davies, says "Visual might be the New Text". The biggest trend and opportunity we see in the sector is around the creation and use of video as a creative form of communication. Video for business communication has been steadily growing and has been brought to attention by Forbes – among others – whose 2010 Insights report "Video in the C-Suite" found that executives like video a lot:
80% of senior executives watch more video than they did the previous year.
75% watch work-related videos weekly on business-related sites.
52% watch work-related videos weekly on YouTube.
65% visited a vendor's website after watching a video.
And, as Cisco reports, the impact is increasing, with their forecast that globally, consumer internet video traffic will be 80% of all consumer Internet traffic in 2019, up from 64 percent in 2014. This has huge significance for the manner of communication between businesses and their customers, as well as from business to business.
Russell Bowes, Regional Event Delivery Manager at Rugby World Cup 2015
The obvious answer is security against terrorism following the Paris Stade de France attack (although thwarted in this case) this is the nature of attack to plan for.
Other than that it's all about continuing in the back of successes from RWC and the Olympics to ensure good customer experience
Jan Sysmans, Head of International Marketing at DoubleDutch
The biggest trend for 2016 will be the use of big data in event marketing. Events are the last place in the marketing budget where a lot of decisions on spending and program ROI are made using anecdotal evidence. In the same way that digitizing advertising, email and web marketing transformed how marketeers measure results and make decisions, digitizing the event floor will give eventprofs access to rich data analytics they can use to fundamentally change how they organize events and make them outstanding and truly unique.
In addition to the use of big data, the 5 top event trends I see for 2016 are:
1. People are ditching their laptops in favour of mobile devices
2. Preference for digital content over paper handouts
3. Real-time collection of actionable data via sentiment analysis, polling and Q&A
4. Attendees want to help shape the event experience through active participation
5. Real-time lead and contact scanning
Katie McPhee, Head of Music, Arts and Entertainment Marketing at Eventbrite
Parts of the festival industry have long since deployed green practices – such as recycling deposits; compost toilets and pedal powered energy: in 2016 I believe we'll see these practices become more widespread, and indeed I think sustainability will be higher up on the agenda across the events industry as a whole.
Alex Shebar, Community Director at Yelp London
If you thought people were addicted to their phones in 2015, just wait for what's coming next. I think in the next year, new apps, new technology and new availability of information online will keep us glued to our screens. Now, you can either complain about the death of social interactions and the fact that, at your event, no one looks up from their phone, or you can roll with it. Because if nothing else, this trend is keeping people more connected than ever before. Tap into this new digital lifestyle, your events will be better for it.
Liz Elfman, Marketing at Campus London, Google for Entrepreneurs
We're spoiled for choice these days, with countless events management platforms and apps. I predict that the companies can differentiate themselves by adding a human touch back into their business practices. In the same way that it's more enjoyable to immediately speak to a person vs. an automatic voice system, people will always go with a friendlier events management experience.
Jim Curry, Founder at Exhibitor Smarts
My key trend for 2016 is the concept of event ownership by exhibitors and visitors. It has been on the horizon for many years and will continue for many more to come.
Technology is the biggest driver in this field and will continue to give exhibitors and visitors greater control over the way they engage and interact with an event. The industry problem is that the specialist event and exhibition technology isn't winning. Mainstream is. That means higher engagement for the exhibitors and visitors but darker insight for the organisers and suppliers. With that in mind a 2016 challenge is proving the economic impact of an event for visiting and exhibiting businesses.
Giedrius Ivanauskas, Founder / Editor in Chief at Made In Shoreditch Magazine
As the events industry is getting super crowded with more and more apps, websites and unique events popping up, it will be even more difficult to differentiate and find the right platforms/communities to promote the events.
Andrew Birkby, Director & Co-founder of Wild Card Brewery
The last couple of years have seen a huge rise in urban food producers. Beer, gin, cheese, and plenty of other specialists foods are now being produced right in the heart of cities like London. This creates great opportunities for events such as tours, hands on experience days and collaborations between food producers to be hosted in places that are much more accessible to those living in the city.
Lisa Vecchio, Marketing Manager at Givergy Events
As the demand for content anytime and anywhere continues to proliferate we anticipate the synergies of live events combined with online and mobile interactions to become more seamlessly aligned – or in fact the norm.
It is clear that social is now an assumed constant, video blogging will continue on the rise which will expand the boundaries of the desired target audience. In the case of Givergy, event fundraising coupled with mobile bidding in real time will massively influence how fundraising events maximise audience participation.
Stan Mcleod, CEO and Co-Founder at Headliner
In the last couple of years the industry has seen a huge shift towards experiential events, a trend which is set to continue in 2016. At Headliner we specialise in delivering live music, and we are experiencing an increase in the number of companies approaching us for interactive and experiential product launches and PR events.
With music moving out of traditional concert venues, the events industry is starting to understand the value live music brings to brand experiences. In 2016 companies will leverage on this both offline and online. A vast amount of technology is tailored towards the events industry, and the integration of this with other elements of events, such as entertainment, will drive audience engagement further.
Doreen Joy Barber, Communications, Events & Marketing at The Five Points Brewing Company
I suppose as a small business with my hats for The Five Points Brewing Company and London Brewers' Market, the main challenge regardless of the year is to develop events that are unique and distinctive. With so many things going on, particularly in London, it can be difficult to make your event stand out from the pack. One of the best ways to do this is through collaboration, as we collaborate with other London breweries to make London Brewers' Market so successful.
Tom Sharman, Communications Manager at Social Media Week London
The one trend that i believe will disrupt and change the way that events are currently done, will be the uprise of VR and 360 Video. It's potentials are crazy and with its ever increasing ability to be in the hands of more and more people due to Google Cardboard create a limitless use for telling the events story through VR. I'm excited to play around with both 360 Video and VR in ways which brands are currently not exploring to find a use to engage a community further.
Anita Engebretsen, Senior Global Events Manager at emc3
In 2016 we expect an even greater demand for immersive experiences. Companies are approaching their budgets with a new perspective; where proving instant ROI is no longer the norm and the event experience itself is the brand marketing. The event market is about creating lasting memories and achieving a legacy.
It's an exciting time for us, as we prepare for the year ahead and look to creating new concepts, working with new materials, new technologies, monitoring improvements to existing technologies, and tracking developments in other sectors such as health and science to see what we can apply from there.
Logan Gunasingham, Creative Director at REZtron
Periscoping,Periscoping…and more Periscoping!! This is the only one trend I'm predicting that will take over in a huge way for live events.It's such a great social media tool that is still in its early stages but I can see this being the saviour of live events for those who are unable to attend….way better than TV!
We're looking forward to fully taking advantage of the Periscope app in the coming months for all our retro gaming events and provide a side to our retrotainment that other social media tools haven't provided to date.
Joanne Egan, Marketing Manager at Hotel Desk
I think there are exciting times in the events industry and so many different trends remerging. Without a shadow of a doubt the one thing that will have one of the largest impact on events in 2016, is technology. In particular, dedicated event apps. These are now no longer just the expensive luxury for very large, big budget events. After a bit of a rocky infancy associated with compatibility, expense, lack of ROI and engagement issues, we are now starting to see a second generation of event apps emerging.
These do so much more than their predecessors – before, during and after an event – are compatible across a wider range of devices and with much lower price tags. We are even starting to see 'build your own' basic event apps starting to emerge that allow you to upload basic event details. It is very likely apps will become a necessary for all types of events in 2016 both small and large.
Jordan McArthur, Content Marketing Manager at Guidebook
More and more, event organizers are discovering that one of their key measures of attendee satisfaction is the quality of networking they facilitate. Event technology will continue to innovate targeted, higher-quality networking opportunities beyond the traditional mixers and happy hours.
Daniel Lowe, Owner and Founder at Fourpure Brewing Co.
We think quality will be both a huge challenge and opportunity for next year for all of us. There's so much great beer being produced in London however as demand continues to grow folks will need to work out how to scale and not only maintain but increase their quality with a beer drinker who are more and more educated.  Smaller producers are owner/operator businesses where every detail is (rightly) obsessed about by the people with their money on the line, as those breweries grow they'll have staff to train and have to devolve some of that.  Scale also brings other challenges in many areas including quality, it's not just more of the same!
Juraj Holub, Marketing Manager at Sli.do
Until recently, conferences have been mostly about knowledge building and networking. But this paradigm is shifting; attendees are attending conferences with a new objective in mind – to gain a unique experience.
But to orchestrate that unique experience, conferences will need to get attendees actively involved by enabling them to become active participants that co-create the event. Therefore in 2016, we will see organisers experiment with non-traditional room setups, use interactive session formats and implement the interaction event technology to engage their delegates and, as a result, deliver a memorable experience.
Eric Ly, CEO at Presdo
Event organizers already have to contend with so many tasks to put on their events: sponsorships, speakers, hotels, catering, and on and on. While technology is a must have tool these days, their added sophistication has become too complex and has made things even more overwhelming. Products that alleviate pain points yet keep things simple for organizers and making their lives less hectic will become compelling in 2016.
Maricar Jagger, Public Relations Officer at University of Portsmouth
Back in 1999 B. Joseph Pine II and James H. Gilmore published their book that got everyone talking about The Experience Economy. It revolutionised the way people look at their events at the time. Fast forward to 2016, we are going to see more interest in the experience.
In 2016 more people are going to meet up for a shared experience. Gaming will move from the computer or tablet screens to the physical space. Much as secret suppers and pop-up restaurants were the in thing of yesteryears, we will see more and more pop-up gaming meet-ups. Portsmouth will see the fruition of its first board-game – Dice  – which is the brainchild of Lee Purslow, Rikki Parsons, Andrew Carter and Nigel Edwards who are passionate gamers.
Jerome Maas, Managing Director and Co-Founder at The Flash Pack
As the photo experience industry matures we will see more brands work with their partners to ensure that the complete photo experience and 'shareability' of the content is a considered part of the complete creative process. Brands and agencies will also be looking for innovation; whilst there will always be a place in the market for still images, we will see a move towards animation and movement in the content that is produced – especially as popular social channels announce support and a focus on things such as gifs, video, and 360 content. We will also see a demand for deeper data and analytics relating to the experience, with a need to analyse the social sharing behaviours of participants. These advances, along with many more, will see the photo experience industry gain a more permanent, professional, and necessary place within the events industry.
Liz King, CEO, Chief Event Specialist, Liz King Events
In 2016, we're going to see a huge uptick in talk about data collection. Planners are going to get better at collecting data, learning how to analyze it and use powerful big data to inform changes at future events. I'm excited to see how planners will embrace big data and all the changes we'll see at our events because of it.
George Taylor, Founder, Creative Industry Hub
There are some huge changes taking place in the events industry next year, especially in the creative sector. One of my guest bloggers wrote an article recently on how high profile fashion events have started using RFID wristbands to reduce ticket touting. I believe that RFID wristbands will become even more blatant at high profile events next year. Whilst this technology is fantastic, these wristbands are much more expensive than traditional lanyards, meaning your costs will increase if you introduce this technology at your events.
Before considering using RFID chips at your event, ask yourself the question: 'Do I have the budget for it? What value would RFID add to my event?' RFID might not apply to your event, and it might be cheaper to build an app, or use other innovative ways to track delegate attendee numbers and avoid the touting of tickets. As wearable technology is expected to grow in 2016 with more people possessing an Apple Watch or other forms of WT, it might be worth seeing if there's a way you can use that to your advantage instead…
Download these predictions as an eBook by filling in the form below!
//