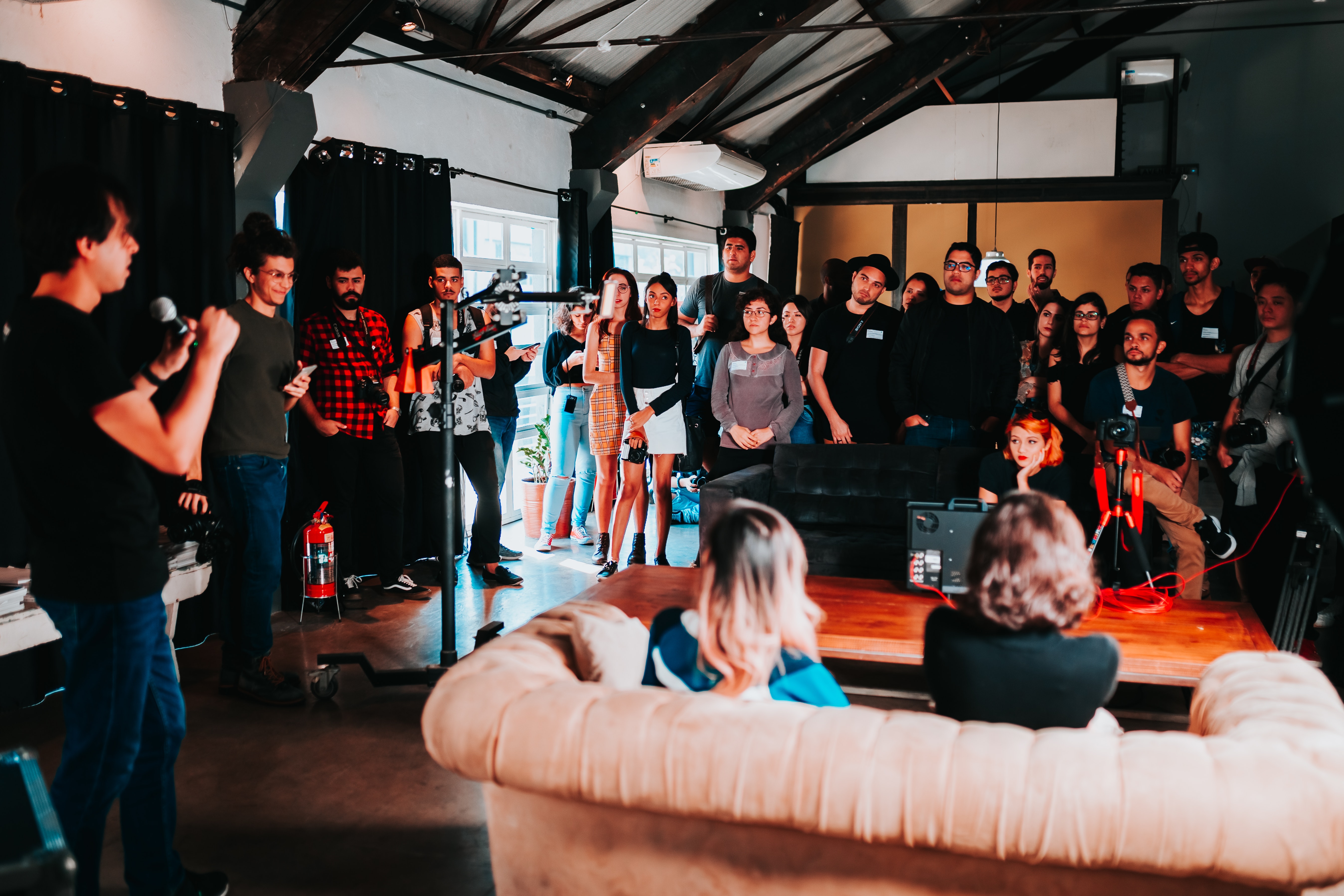 How to Organise an Event: 10 Steps for Event Planners
You've got a great idea but how do you translate that passion into a full-blown event? Look no further, our handy event planning guide includes a step-by-step approach to help you become an event organising pro!
When it comes to arranging a successful event, preparation is key. Once you understand the task ahead of you, it's easy to start ticking things off your to-do list. So here are the 10 steps you can't afford to skip as well as a handy checklist to ensure you don't have any last-minute dramas.
Experienced event organisers will often start planning around four to six months in advance, but tighter lead times shouldn't be a problem, as long as you cover all your bases. 
Think about the purpose of your event
It might sound obvious, but taking the time to think about what you want to achieve and who you want to attract to your event will help keep you focused on the big picture throughout your preparations.

Set an event budget
Are you hoping to make a profit or simply cover your costs? Maybe the aim is to raise funds for a charity or good cause? Will tickets be free or charged – and if charged, how much will they cost? Whatever you decide, the answers to these questions will help you focus on your event's financials. Download our event budget template to start recording your projected incomings and outgoings.

Decide on the date and venue
It will be tricky securing suppliers, speakers and sponsors if you don't know when and where your event will take place, let alone launching an effective marketing campaigning and selling tickets. Think about what you require from the venue (location, accessibility, kitchen facilities, alcohol licence and so on) and the time of the year best suited to your event, then start reaching out to potential venues. But don't sign anything until you've asked these eight essential questions.

Consider the content of your event
Time to think about timings by drafting an event schedule. Whether you are arranging a conference with multiple panel discussions and workshops or a music festival featuring a few local bands, accounting for every minute of your event highlight will help you stay focused on what bookings and arrangement you need to make.
Talk to suppliers and speakers
Research third-party suppliers. From DJs to decorators, food trucks to face painters, a lot of your event's success relies on your ability to find great people to work with. In addition, now's the time to start securing speakers and checking the availability of presenters and special guests.
Approach sponsors with a proposal
Compile a list of your ideal sponsors – these might be companies who've partnered with similar events to yours in the past – and think about what you want from them and what you can offer in exchange for their support. It's a partnership, so come up with a sponsorship proposal that's mutually beneficial.
Pro
mote the event
There's no one-size-fits-all approach to events marketing so explore all the promotional options available and don't be afraid to think outside the box – teaser campaigns, guerrilla tactics, early-bird offers are all great ways to create a buzz.
Sell tickets
Come up with your ticket types and prices and create an events page that's as inspiring as it is informative – you can customise your event page with Eventbrite to make it extra eye-catching. Our ticketing platform also enables you to monitor real-time ticket sales and generate data reports to understand how effective your marketing tactics are.
Come up with a contingency plan
We don't want to sound negative, but it's best to be realistic and think about everything that could go wrong – that way you can come up with a plan for how you might respond and put measures in place to avoid any potential catastrophes.
Enjoy the event!
Delegate where possible, listen to the advice of experienced event planners and don't be afraid to ask for help. That means sharing important documents like the timetable, attendees list and supplier contact details with other people so there's always someone on hand with essential event information when it's needed. Then you can (hopefully) focus on enjoying your event.

Checklist: before the event and after the event
With so many things to think about, it can be easy to overlook something important. Don't leave anything to chance with these before and after reminders.

Before the event

– Be covered for all eventualities by conducting a risk assessment and drawing up a health and safety plan to protect suppliers and attendees from any potential problems and make sure you have the right event insurance in place.

– Send reminders

In the days before the event, it's essential to take the time to check in with everyone. And we mean everyone. Email attendees with instructions on how to find the venue, check in with suppliers to confirm timings, ask speakers if they have any special requests. Having these kinds of conversation in advance could save you valuable time on the day.

– Remember all those extras

Take a minute to look over your event schedule and think about whether there's anything you might have overlooked. Signs pointing the way to the venue, rubbish bags and bins dotted around the site, a copy of the attendee list.

After the event

– Share on social

Posting your pictures and reposting messages from attendees might just convince people that they should buy tickets for your next event. After all, no one wants to suffer from FOMO.

– Say thank you…

…to supplier, speakers and staff. Check in with everyone to show your appreciation. It will help strengthen relationships should your paths cross again in the future.

– Ask for feedback

And while you are at it, ask for their feedback. Everyone will come to an event with a different set of expectations, so find out if those were met and what could be done differently in the future to make sure everyone is happy.
What is a successful event?
You tell us! What are the key performance indicators or metrics against which you will measure your event? Customer and supplier satisfaction will be high on the list, but you should also set KPIs that will help you better understand the impact of your event marketing activities. Standards of success commonly used by effective event planners include:
The number of registrations or number of repeat attendees if you plan multiple events.

Profit made – did you break even or did revenue exceed the overall cost?

Lead generation and sign-ups – for example, did the event help you connect with potential customers?

Positive responses from attendees and suppliers. Sending out a post-event survey can help gauge people's reactions and invite suggestions.

Brand exposure, often in the form of social media mentions.

Sponsor recognition – are the people who supported your event happy with how it went?
Take a look at our definitive list of KPIs for event planners to help focus on what's important to you. 
How to promote an event
Just like planning your event, it's never too early to start promoting your event – once you have the date and venue locked in, it's time to start spreading the word.
How you do this will depend in part on who your audience is and how best to communicate with them. You want to raise awareness of your event, give people a reason to get excited and – finally, and most importantly – convince them to buy a ticket. Having a marketing plan and sticking with it will help you move through these stages. In addition, thinking about what's working and what's not working will enable you to constantly refine your approach. Our event marketing template can help you get started. 
From coming up with a hashtag for your event to paying for adverts on platforms such as Facebook, Instagram and LinkedIn, social media will probably form a big part of your marketing activities. Other options to consider include newspaper or magazine adverts, promotional videos or a developing SEO (search engine optimisation) strategy to help your website and blog posts rank higher in Google results. 
Eventbrite can also help when it comes to promoting your events pages, check out the range of tools on offer in our support section.